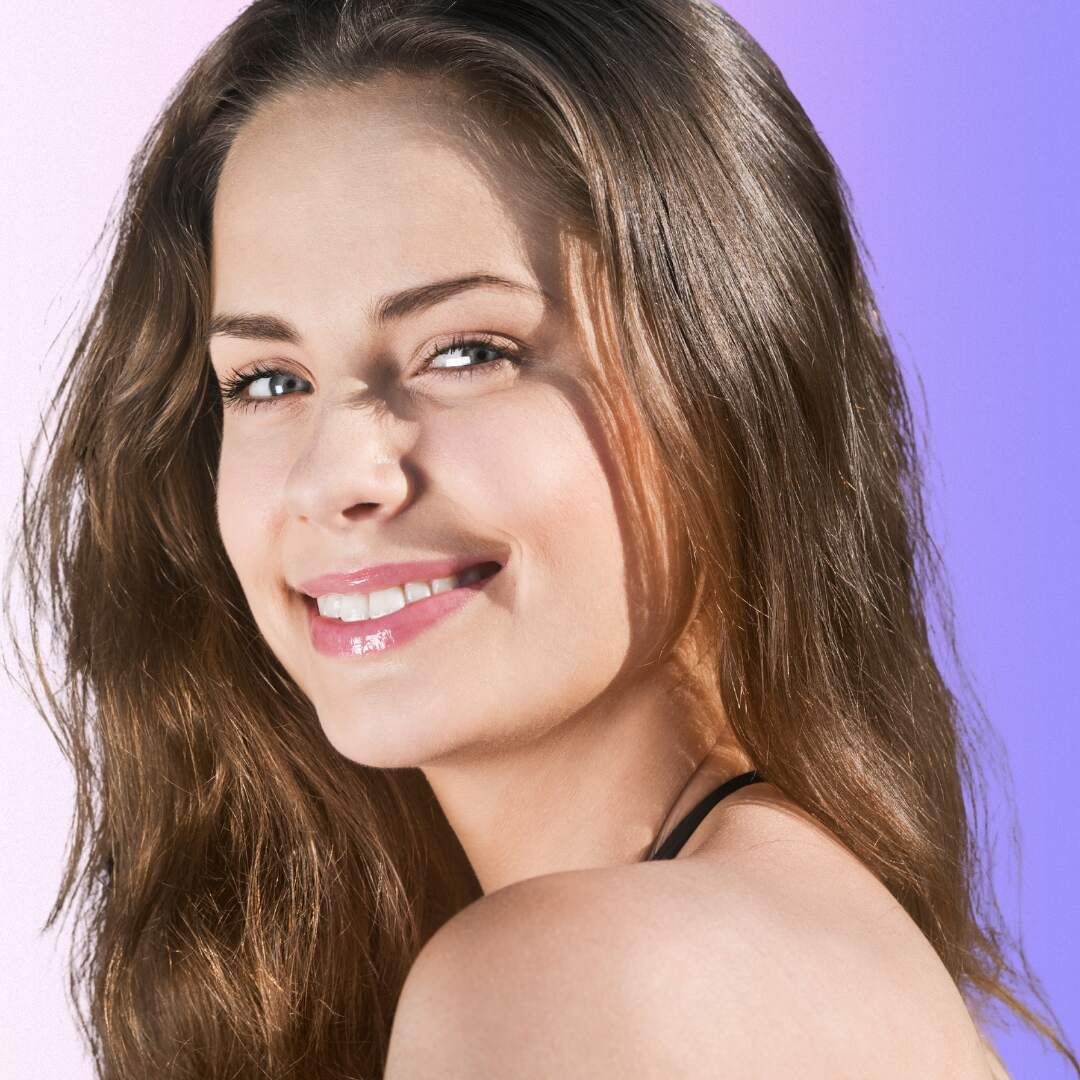 Hey there! I'm Jess, originally from the UK and now loving life in the US. My adventure with Chaturbate began back in 2017, and it's been nothing short of transformative.
From those initial broadcasts filled with a mix of excitement and jitters to becoming a seasoned cam model, my journey has been filled with ups, downs, and plenty of learning curves.
In this post, I'll be pulling back the curtain on my Chaturbate earnings, sharing personal stories, and offering insights for those of you curious about this world.
Understanding Chaturbate and How It Works
Chaturbate isn't just any webcam platform; it's a bustling adult webcam community where boundaries are pushed, and individuality shines. Whether you're showcasing your unique personality, exploring your deepest fetishes and kinks, or just having a bit of risqué fun, Chaturbate is the place to be!
But it's not all just about self-expression and exploration; there's big money to be made. Viewers express their appreciation and support through 'tokens,' Chaturbate's virtual currency. For broadcasters, these Chaturbate tokens can be converted into real earnings, turning passion into profit. Imagine a space where you can be your most authentic self, connect with like-minded individuals, and get paid for it. That's the magic of Chaturbate.
Becoming a Chaturbate Model is Simple
If you are ready to take the leap and make money camming, either full or part-time, then your journey begins with a simple registration process. The Chaturbate sign up for webcam models is quick and easy if you follow all the instructions carefully.
After providing some basic details about yourself, you'll need to verify your age and identity, this helps to ensure that all performers are 18 or older and help to keep the platform a much safer space. For more information on becoming verified, check out our post on Chaturbate age verification.
Once this step is complete, the world of Chaturbate streaming opens up to you. But before you start your first live show, it's essential to craft a compelling bio that piques viewers' interest and sets you apart. In addition, and probably the most important step in all of this, is setting up your payment method so that there are no issues with you getting paid on Chaturbate.
As you get started, familiarize yourself with the features of the platform, especially the Apps and Bots as they are crucial to helping you enhance your shows, gain more Chaturbate followers, and receive more tips.
Observing models from the top pages in your niche or category can be a great way to gather ideas and inspiration for your broadcasts. This helped me a lot when I started. Remember, every detail or new thing learned can make a difference in maximizing your Chaturbate earnings.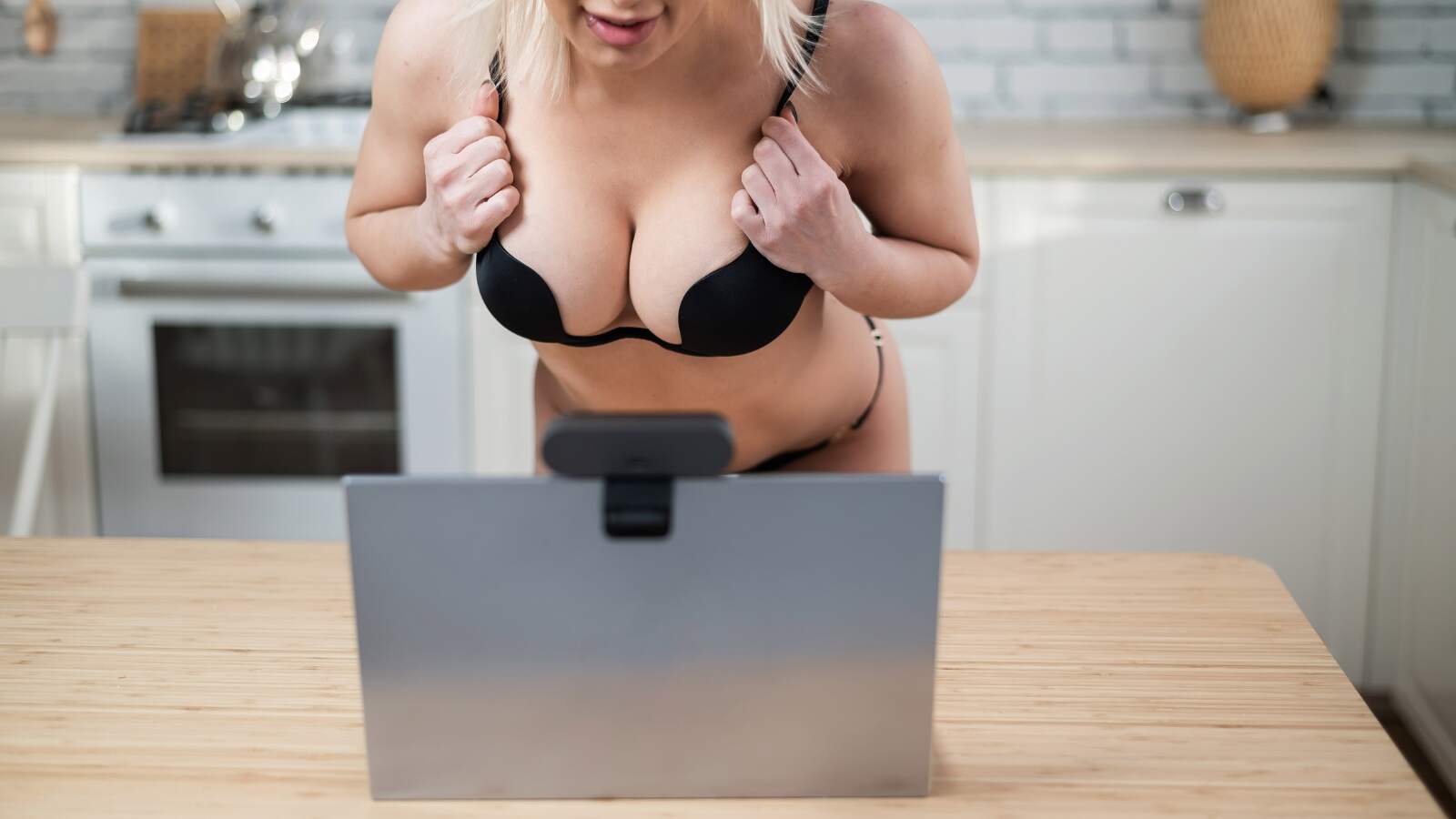 Want To Earn Money On Chaturbate?
Join Chaturbate now to earn money from home. With millions of users, it's the perfect platform to showcase your talent and make real money. Sign up today and start earning!
Why Choose Chaturbate?
When it comes to webcam platforms, there's no shortage of options. So, why did I, and countless others, choose Chaturbate?
Flexibility: One of the biggest perks of Chaturbate is the freedom it offers. You set your own schedule, decide on your content, and control your interactions. Whether you want to cam full-time or just a few hours a week, the platform accommodates your preferences.
Earnings Potential: When I was researching platforms, Chaturbate stood out the most, for the fact that models I reached out to consistently shared impressive earnings. This firsthand insight, combined with the platform's transparent token system, solidified my decision to join and explore its potential.
Diverse Community: Being bi-sexual, Chaturbate's inclusive and diverse community was a big draw for me. It's a global stage, welcoming viewers, and broadcasters from all walks of life. Whatever your style, interests, or background, there's an audience waiting.
Supportive Environment: Chaturbate offers a range of resources for models, from technical support to community forums. It's not just about camming; it's about being part of a supportive network that wants to see you succeed.
My Personal Chaturbate Journey
Back in 2017, a close friend of mine, who cammed a bit on and off, introduced me to Chaturbate. She would share stories of her interactions, the huge token amounts she earned from tippers, and the amazing time she had. I was intrigued and decided to give it a go.
Initially, I felt like a lost puppy in an immense space that was Chaturbate, trying to stand out among the myriad of thumbnails and find my own spotlight. Yes, I have been there on page 70 too lol. But little did I know then, Chaturbate would become such a significant chapter in my life.
My first days were a whirlwind of emotions. The thrill of going live, the anxiety of being judged, and the joy of receiving my first tokens. But as time progressed, I began to find my rhythm of Chaturbate. I discovered how crucial it was to truly connect with my audience, effectively promote myself, and utilize all the available resources to increase my Chaturbate earnings.
Fast forward to 2022, and I had a year that still feels like a dream. I crossed the $100k mark in earnings! However, it wasn't just about the money, it was the validation of my journey, the relationships I'd built, and a community that stands by me.
Now, as we navigate through 2023, while I still love camming (and earning great money from it), I've branched out a little. I've started this blog to share my experiences, mentor aspiring cam models, and explore other ventures that fuel my passion. All made possible due to Chaturbate!
How Much Can You Make on Chaturbate? Real Figures Revealed
One of the most frequently asked questions by aspiring cam models is, "How much money can I make on Chaturbate?" The answer, while variable, is often surprising to many. The earning potential on Chaturbate is huge, and with the right strategies, dedication, and consistency, the sky's the limit.
To give you a clearer picture, let's break down some figures:
New Models: If you're just starting out, you might earn anywhere from $50 to $100 a day. This range depends on factors like the duration of your stream, the quality of your setup, and your initial audience engagement.
Intermediate Models: Once you've built a consistent viewer base and gotten the hang of leveraging Chaturbate's features, earnings can range from $200 to $500 per day.
Experienced Models: The top models on Chaturbate, those who've mastered the art of camming and have a significant following, can earn upwards of $1,000 a day. Some even report earnings of $10,000 in a week during good runs!
It's essential to understand that these figures aren't set in stone. Your earnings will be influenced by factors like your broadcasting schedule, show quality, viewer engagement, and how well you promote yourself both on and off the platform. But, I strongly believe that the earning potential is endless if you get it right and work your way to the top.
My Chaturbate Earnings for July 2023
Every month on Chaturbate is a unique journey for me, and July 2023 was no exception. For those wondering how much do Chaturbate girls make, here's a transparent look at what I made.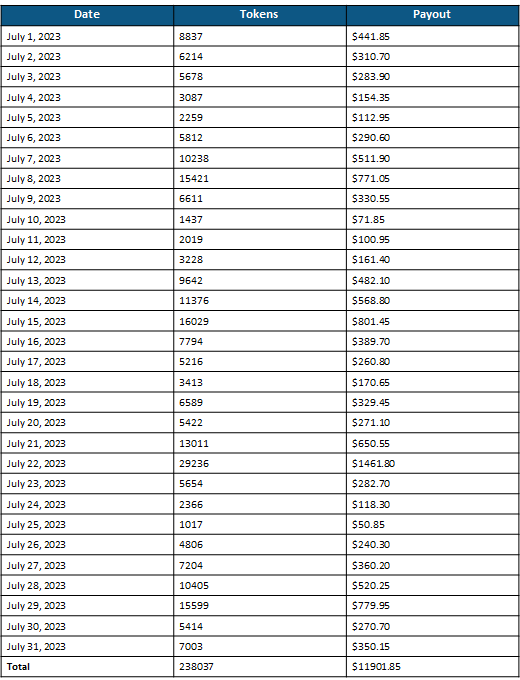 I didn't even work every day! On some days (where the amounts are much lower) I was still receiving offline tips!
While July was a fantastic month for me, it's essential to understand that your earnings can fluctuate. Some performers might rake in even more, while others might earn considerably less. Every model's experience is different.
Curious about what you could potentially earn on Chaturbate?
Our Chaturbate Model Earnings Calculator can provide an estimated average weekly, monthly, and yearly amount based on the number of hours you plan to work. Give it a try and see what you could potentially earn!
Chaturbate Testimonials: Real Stories of Success
Every Chaturbate journey is unique and filled with its own set of challenges and triumphs. Here are some real stories from a few of my webcam model friends who've found success on the platform. Showcasing the diverse experiences and earnings potential that Chaturbate has to offer.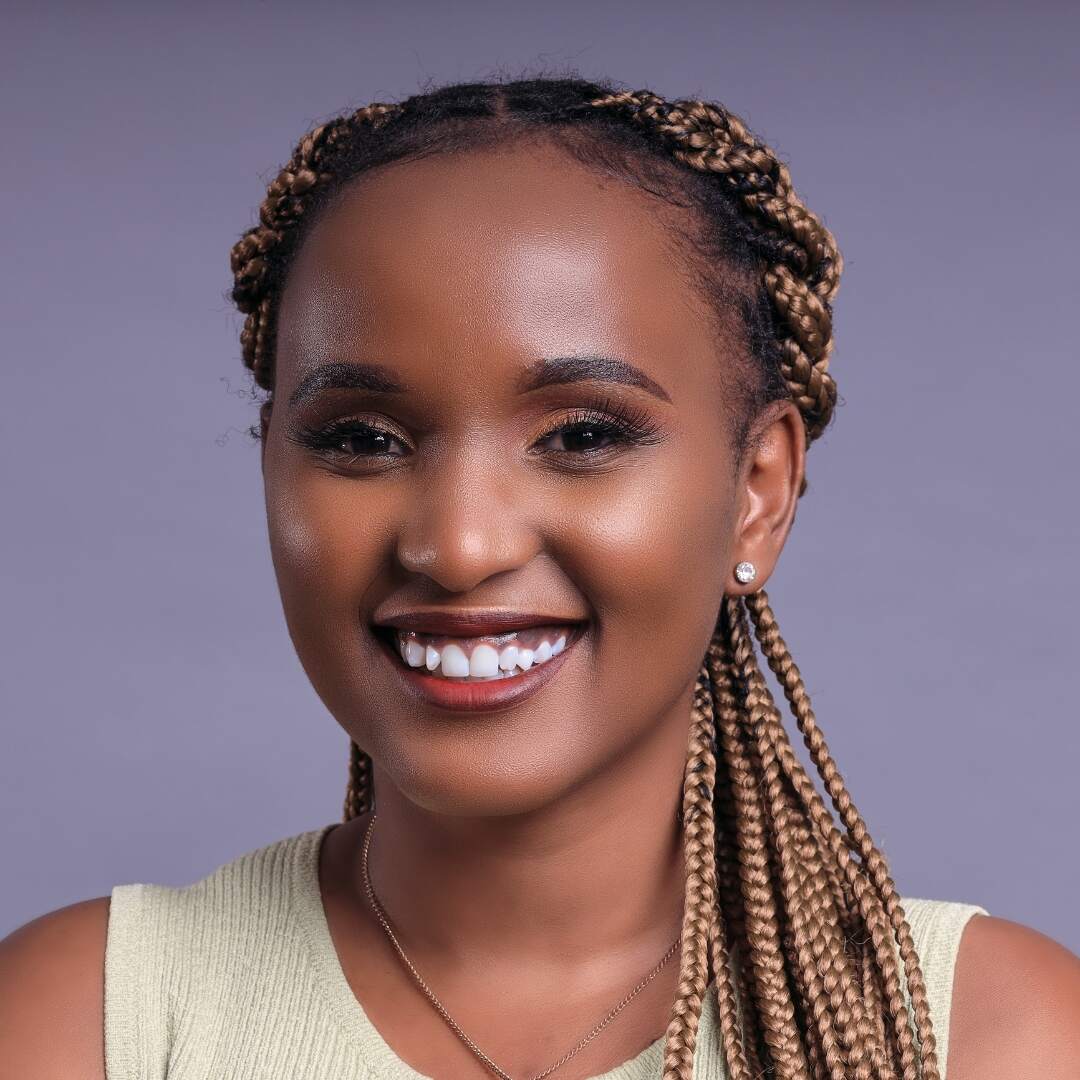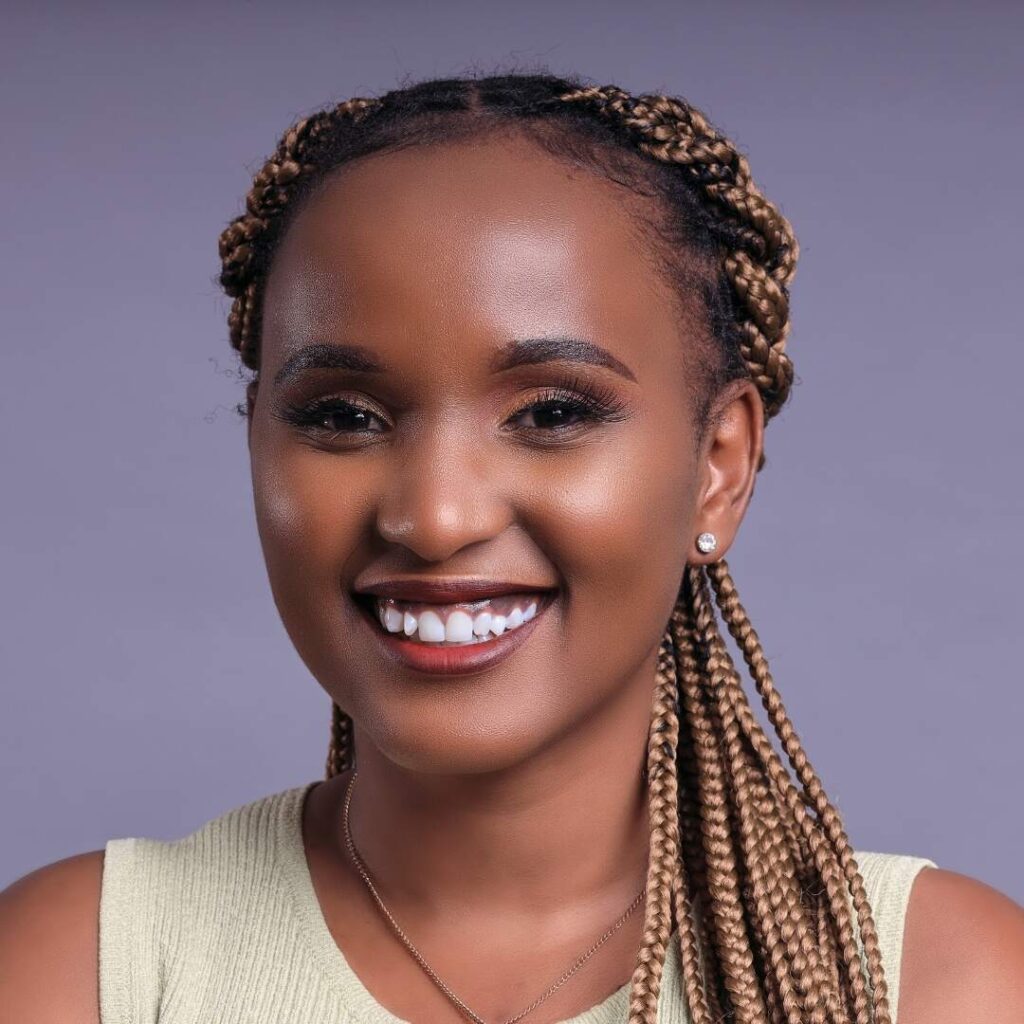 Amina, 26, Kenya:
"I started on Chaturbate out of sheer necessity. Nairobi's bustling streets were my daily backdrop, and making ends meet was a constant struggle.
My first month on Chaturbate was overwhelming, but as days turned into weeks, I gained more confidence. The platform became more than just a source of income; it was my escape, my stage. Last month, I hit a personal milestone, earning $7,250."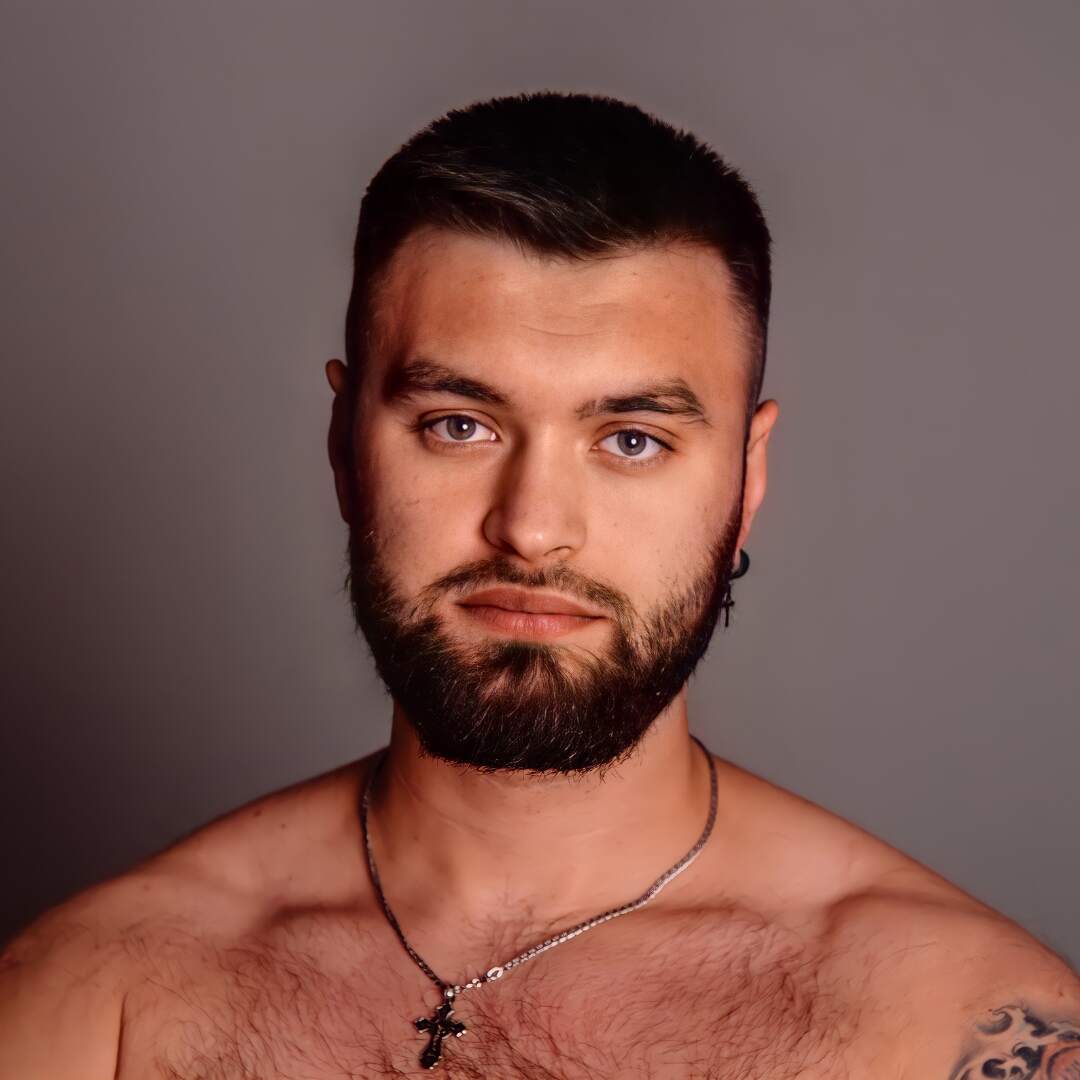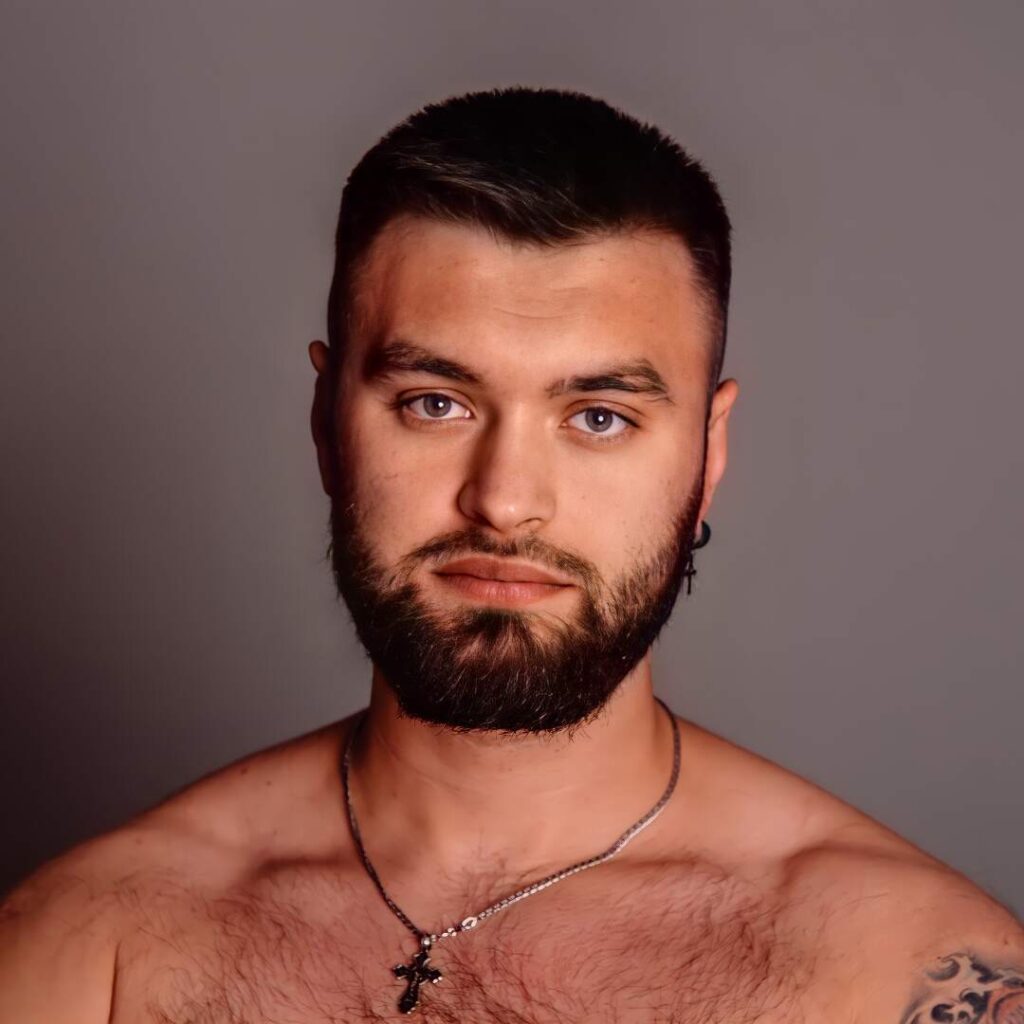 Carlos, 30, Brazil:
"Being gay in a conservative town in Brazil was never easy. Chaturbate was my secret world, a place where I wasn't just accepted but celebrated. The tips and tokens were great, but the real reward was the confidence I gained.
Last year, I earned $65,000, which allowed me to relocate to São Paulo, a city where I could live openly and proudly."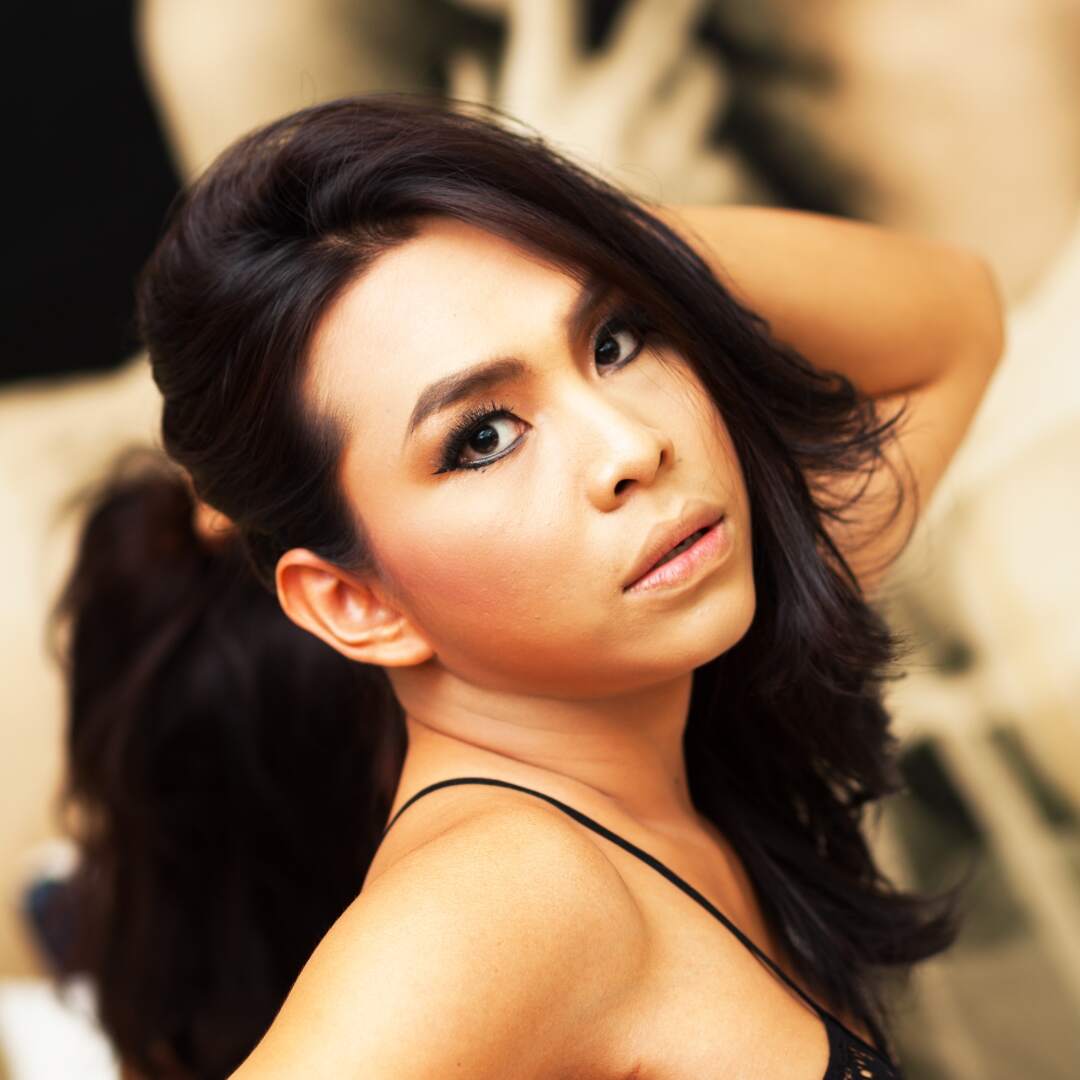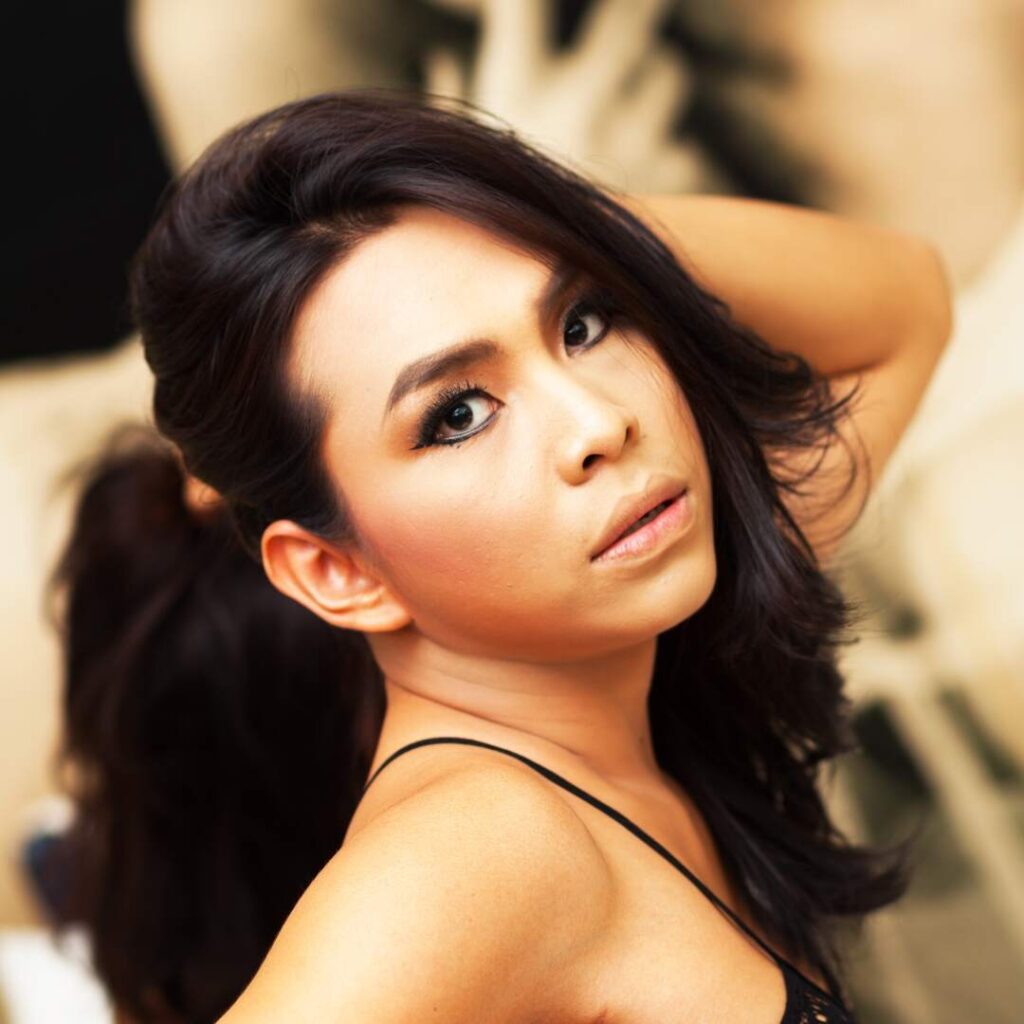 Tasha, 27, Philippines:
"My journey as a trans woman in the Philippines was filled with hurdles. Medical bills, societal judgment, and personal battles. Chaturbate was my sanctuary. The platform gave me a voice and an audience that supported my transition every step of the way.
In my best year, I earned over $82,000, which significantly eased my transition journey. But more than that, it's the love and support from the Chaturbate community that's priceless."
Tips for Aspiring Chaturbate Models
When I first dipped my toes into webcam modeling, I was so clueless. I'd hear stories of staggering Chaturbate earnings and wondered, "Could that be me?" Over time, with a mix of trial, error, and a ton of learning, I cracked the code. Besides, it wasn't just about turning on a camera; it was about connecting, strategizing, and truly understanding what viewers sought.
If you're on the verge of joining Chaturbate or have recently started and are looking for guidance, I truly understand the mix of excitement and apprehension you might be feeling. Drawing from my years of experience, here are 10 essential tips and strategies I've learned and wish I knew from the start:
My 10 Steps to Success
Consistency is Key: Regularly broadcasting at set times can help you build a loyal viewer base. The more they anticipate your shows, the more likely they are to tip.
Engage and Interact: Building a strong rapport with your viewers can lead to more substantial tips. Respond to their messages, remember regulars, and create an inclusive environment.
Maximize Your Show's Potential: Familiarize yourself with different show types like private, group, and spy. Each has its earning potential. For instance, while private shows can be lucrative, group shows can accumulate more tokens with a larger audience.
Utilize Chaturbate's Features: Use 'Apps & Bots' to automate parts of your show, like setting token goals or playing games that engage viewers and encourage tipping. Selling photos, videos, and offering fan club memberships can also boost your earnings.
Affiliate Program: Boost your earnings by referring viewers and other models to Chaturbate. Earn a commission for every referred user who spends on the platform.
Up To 45% Off on Lovense Sex Toys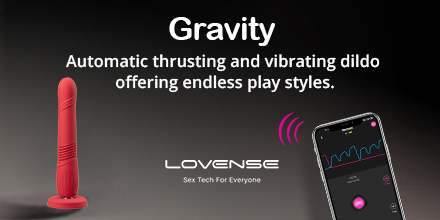 Leverage Social Media: Promote your upcoming shows, share behind-the-scenes content, and engage with followers. An active social media presence can drive more traffic to your Chaturbate room.
Invest in Your Setup: Quality visuals and audio can make a difference. Ensure you have good lighting, a clear camera, and crisp audio. A professional setup can lead to longer viewer retention and more tips.
Diversify and Innovate: Introduce themed shows, use interactive toys, and keep your content fresh. This can attract new viewers and keep regulars coming back.
Participate in Promotions: Engage in Chaturbate's contests and promotions. Winning or even participating can increase your visibility on the platform, leading to more viewers and potential earnings.
Continuous Networking and Learning: Connect with other models, share experiences, and learn from each other. Staying updated with platform changes and industry trends can give you an edge.
Implementing these tips can significantly enhance your Chaturbate experience, both in terms of earnings and personal satisfaction. Remember, every cam model's journey is unique, and while these strategies have proven effective for many, it's essential to find what resonates with you and your audience.
Wrapping It Up:
To me, Chaturbate isn't just an adult webcam platform; it's a whole world of opportunities. I've seen firsthand, from my journey and others, that with dedication and a solid strategy, you can earn a significant income. Beyond the financial gains, the platform offers a unique sense of community and a space for self-expression. Best of all, it helps you develop skills that can truly change your life for the better.
Thinking of Joining?
If my journey has sparked a bit of curiosity in you, why not give Chaturbate a try? Every camming journey has its unique twists and turns, and yours could be the next success story. Besides, if you need more insights or a little push, webcammodel.careers are here for you. let's get started!