Getting users age verified is a very important process for any legal business within the adult industry. Chaturbate Age Verification is a key requirement for anyone wanting to broadcast themselves on chaturbate webcams.
Chaturbate needs to know who you are and how old you are. You must be at least 18 years of age and be able to prove this with a fully valid government issued ID.
Important to realize, that this helps to protect the adult camming industry from underage persons attempting to perform on cam. Additionally, for Chaturbate to verify your account so that you can start to receive webcam tokens.
Types of Identification Accepted
Prior to starting your Chaturbate career, you should make sure you have the right identification that will be accepted without any issues.
It is essential that your identification has not expired. Thus showing the issued and expiration date. It must also contain your date of birth, your legal name, ID number and clearly a recognizable photo of you.
Check out the list below showing which ID's are accepted or not accepted for Chaturbate Age Verification.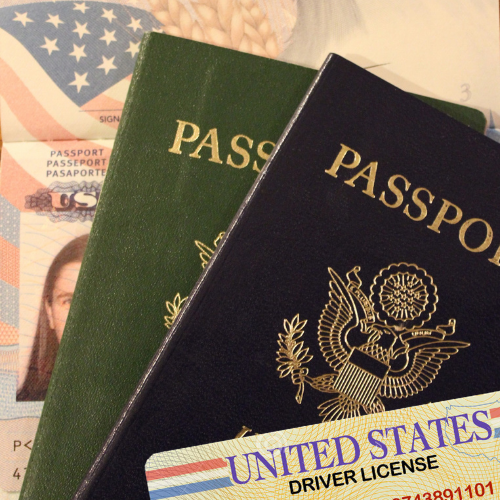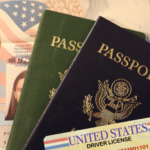 Accepted
Government issued plastic IDs
Drivers license IDs
Passports
Military IDs
Not Accepted
Permit or temporary IDs
Hand-written or drawn ids
Photoshop or photo/image manipulations
Birth certificates
How To Get Age Verified on Chaturbate
If you haven't already created an account and username yet, you will need to do so before you can start the age verification process. Visit the Chaturbate webcam model signup page and create an account with fun and unique username. It's best to keep it simple but original!
Be mindful of your privacy though. You might want to create a username that is different to what you normally use for your personal accounts or social media.
Step One
Firstly, make sure to read and agree to the Independent Broadcaster Verification. Any person performing under your account and on your webcam must review and agree to the Independent Broadcaster Agreement.
Step Two
Secondly, you will need to upload your identification to verify that you are at least 18 years old. Make sure it is a valid government-issued identification (ID) as mentioned above, that Chaturbate will accept. This can be in the form of a photo or scanned copy of you ID.
Note: You might also need to show both the front and back of your identification document for example, a drivers licence.
Step Three
Thirdly, you must submit a clear photo of yourself holding your government issued ID next to your face. The photo has to be a close up of your face. Additionally, with key text of your ID clear and in focus. Likewise, if you wish to have others perform with you on cam they will have do provide that same.
Note: If you will be generally in costume or wearing significantly more makeup while camming, providing Chaturbate with an another photo showing this, will also help to prevent any Chaturbate Age Verification issues.
Additional Chaturbate Age Verification Info
If your ID is close to expiring, you will need to upload a replacement ID before its expiration date. This should avoid having any problems with your account. But do not panic as Chaturbate lets you know that it is close to expiring by sending you a notification.

In similar fashion, if Chaturbate has rejected your photo or scanned or copy of your identification, you'll want to upload a far better version of it.
Never upload a previously rejected photo as this will significantly hold up your account's approval.
Here is a list of reasons for which Chaturbate could reject your ID:
Blurry or out of focus images
Photos are very small (You must be able read the text on your ID from the photo or scan)
Hands or fingers covering the ID (Hold by edges)
Over cropping (If cropped make sure you have not cut off more than what is required)
Poor lighting (Use a well lit room, preferably daylight, not flash lit)
Rotated or mirrored photos (Must be upright and not flipped or reversed)

It must be remembered, that if others are to appear on Chaturbate webcams with you, they will also have to upload the required identification. Plus complete a performer agreement on your account.
Note: Someone performing on your cam that has not been verified can prevent you from receiving tokens, and even to be able to continue to broadcast on the platform.
Account Verified Start Camming
Once Chaturbate has age verified your account, you are ready to start you first cam show. This means you can now earn Chaturbate tokens!
As a new webcam model to Chaturbate you will have the NEW label on your chat room for 7 days. Without a doubt, make sure your perform as much as you can in your first week. By doing this you will get more visitors and gain followers to help build up your all important fan base.
See related post: Getting Started on Chaturbate