Ever wondered how to manage your Chaturbate room effectively? It's not just about connecting with a global audience and showcasing your unique talents and personalities. It's also about creating a safe and engaging environment for both you and your viewers, as well as understanding the platform's settings and features. This guide is here to provide you with practical tips and strategies to do just that.
Setting Chaturbate Room Rules
One of the most effective ways to manage your Chaturbate room is by establishing clear room rules. These rules, which you can add to your bio or include in a custom profile design, help set the expectations for viewer behavior in your room. Here are some examples of rules you might consider:
Respectful language: Request that viewers use respectful language when interacting with you and other viewers. For example, you might have a rule like "Don't call me babe" or "Don't be abusive or offensive in my room."
Requests in tip notes: To avoid confusion and maintain control over your show, you might require that any requests from viewers be included in a tip note.
No spamming or advertising: You might also want to include a rule that prohibits viewers from spamming the chat or advertising other rooms or services.
Remember, your room rules are there to help you create a safe, respectful, and enjoyable environment for everyone. Don't hesitate to enforce them as needed.
Understanding Room Control
Controlling your Chaturbate room is crucial for establishing a smooth broadcast that ensures the safety and satisfaction of both you and your audience. This involves understanding the platform's settings and features, and knowing how to use them to your advantage, enabling you to effectively manage your Chaturbate room.
Setting Up Your Room: Step-by-Step
Navigate to the Settings & Privacy tab: Once you're logged in, navigate to the "Settings & Privacy" tab located below the broadcast window. Here, you can customize your room settings. This includes choosing a catchy room subject and setting a token goal.
Configure your privacy settings: Chaturbate allows you to control who can view your cam. You can choose to show your cam to specific genders or protect your room with a password.
Modify your private show settings: You can adjust your private show settings to suit your preferences. This includes setting a minimum duration for private shows and deciding whether viewers can spy on your private shows.
Enable your Fan Club: If you have a fan club, you can enable it in the "Settings & Privacy" tab. This allows your fans to access exclusive content and benefits.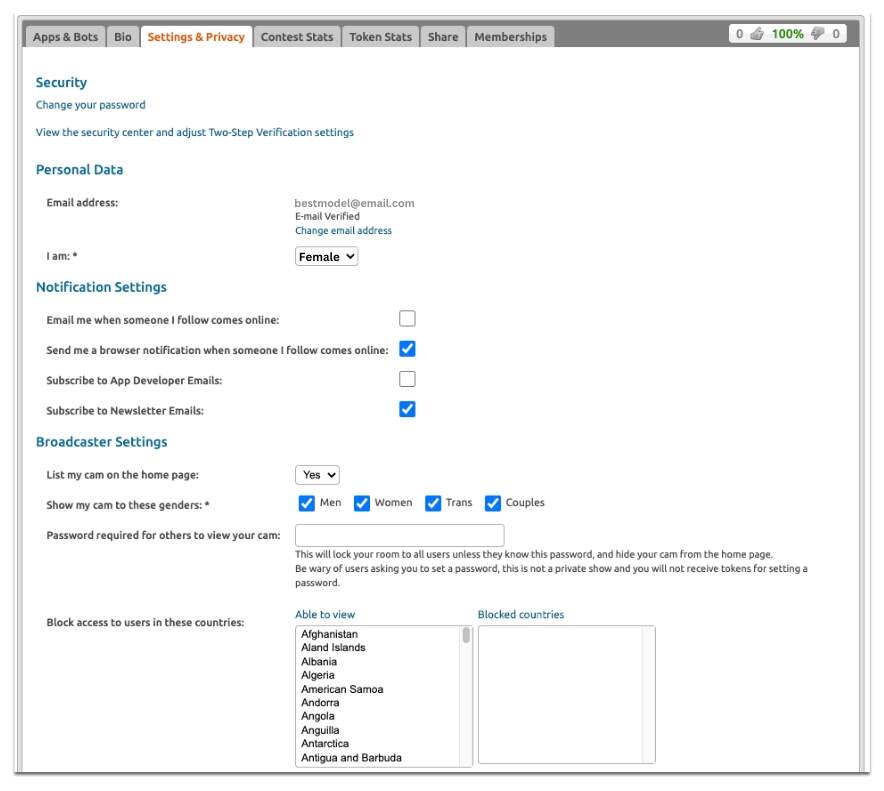 Blocking Specific Regions: Step-by-Step
Chaturbate offers a feature that allows you to block specific regions from viewing your broadcast. This can be particularly useful if you want to maintain your privacy and prevent people from certain areas from accessing your room. Here's how you can do it:
Log in to your Chaturbate account and navigate to the "Settings & Privacy" tab located below the broadcast window.
Look for the "Broadcaster Settings" section on the "Settings & Privacy" tab.
Here, you'll find an option to block specific regions, states, or countries from seeing your room. Select the regions you want to block.
Remember, viewers, both anonymous and registered, using IP addresses in blocked areas will not be able to access your room.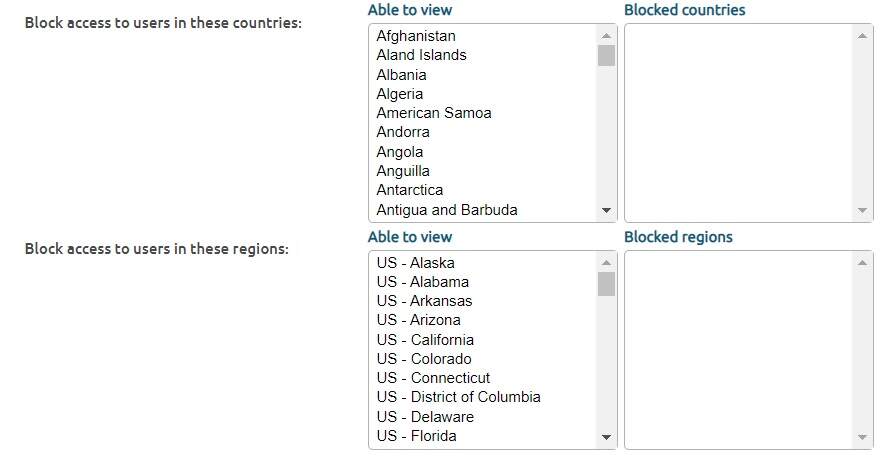 Managing Viewers: Kick, Ban, or Silence: Step-by-Step
Managing your viewers is an essential part of creating a safe and enjoyable environment in your Chaturbate room. Chaturbate provides several tools to help you control viewer behavior, including the ability to kick, ban, or silence viewers. Here's a step-by-step guide on how to use these tools:
Identify the viewer: If a viewer is being disruptive, you can take action by first clicking on their username in the chat.
Silence the viewer: To prevent someone from chatting in your room for 6 hours, select "Silence for 6 hours" from the options that appear.
Kick or ban the viewer: If you want to remove someone from your room so they cannot chat or view your room, select "Kick/Ban" from the options.
Manage bans and silences: If you wish to permanently ban someone from your room, or to un-ban or un-silence a user, click the icon at the top of chat and select "View/Edit Bans and Silences."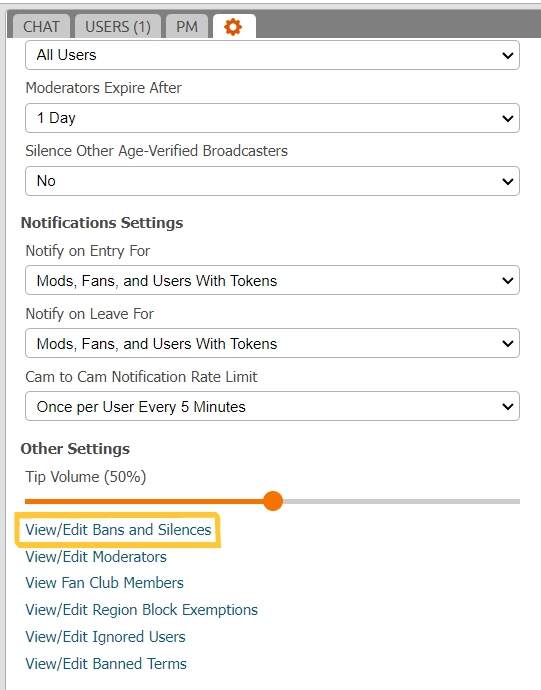 Remember, maintaining control over your room is key to providing a positive experience for both you and your viewers.
The Role of Moderators
A moderator is a Chaturbate viewer who assists you in managing your chat room. They can help enforce your rules, engage with your viewers, and even provide live insight should a problem occur during your broadcast. But choosing a Chaturbate moderator shouldn't be a rushed decision. It's important to get to know your community members and find someone you trust.
Choosing a Moderator: Step-by-Step
When choosing a moderator, look for someone who is active in your room and understands your rules.
They should be able to handle any unwanted comments or disruptions, allowing you to focus on your show.
To promote a viewer to a moderator, simply click on their username and select "Promote to Moderator."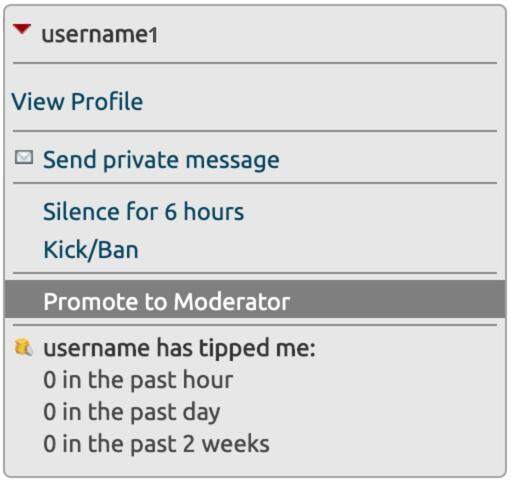 The Importance of Moderators
Moderators play a crucial role in your Chaturbate room. They help maintain a positive environment by enforcing your rules and dealing with disruptive viewers. A good moderator will also engage your audience, encourage viewers to tip, and provide you with valuable feedback.
The Potential Challenges with Moderators
While moderators can be a great asset, it's also important to be aware of potential challenges. Some models have reported experiences where viewers, once promoted to moderators, may feel entitled to more free content or believe they have the power to influence your actions in ways you may not be comfortable with. Some moderators can become overbearing and try to dictate how you run your show.
Remember, a good moderator should offer constructive advice and support, but they should not take advantage of their position. At the end of the day, they are still a viewer and should respect your boundaries, pay, and tip like any other viewer if they have a request or appreciate your show.
Key Takeaways: Managing Your Chaturbate Room
In order to achieve the highest level of accomplishment, it's crucial to effectively manage your Chaturbate room. This allows you to enhance your performances, engage more effectively with viewers, and optimize your earnings through tips. Understanding the platform's features, setting clear room rules, and choosing the right moderators are key steps in this process. By following these steps, you can create a safe and engaging space for your audience, ultimately enhancing your success on Chaturbate.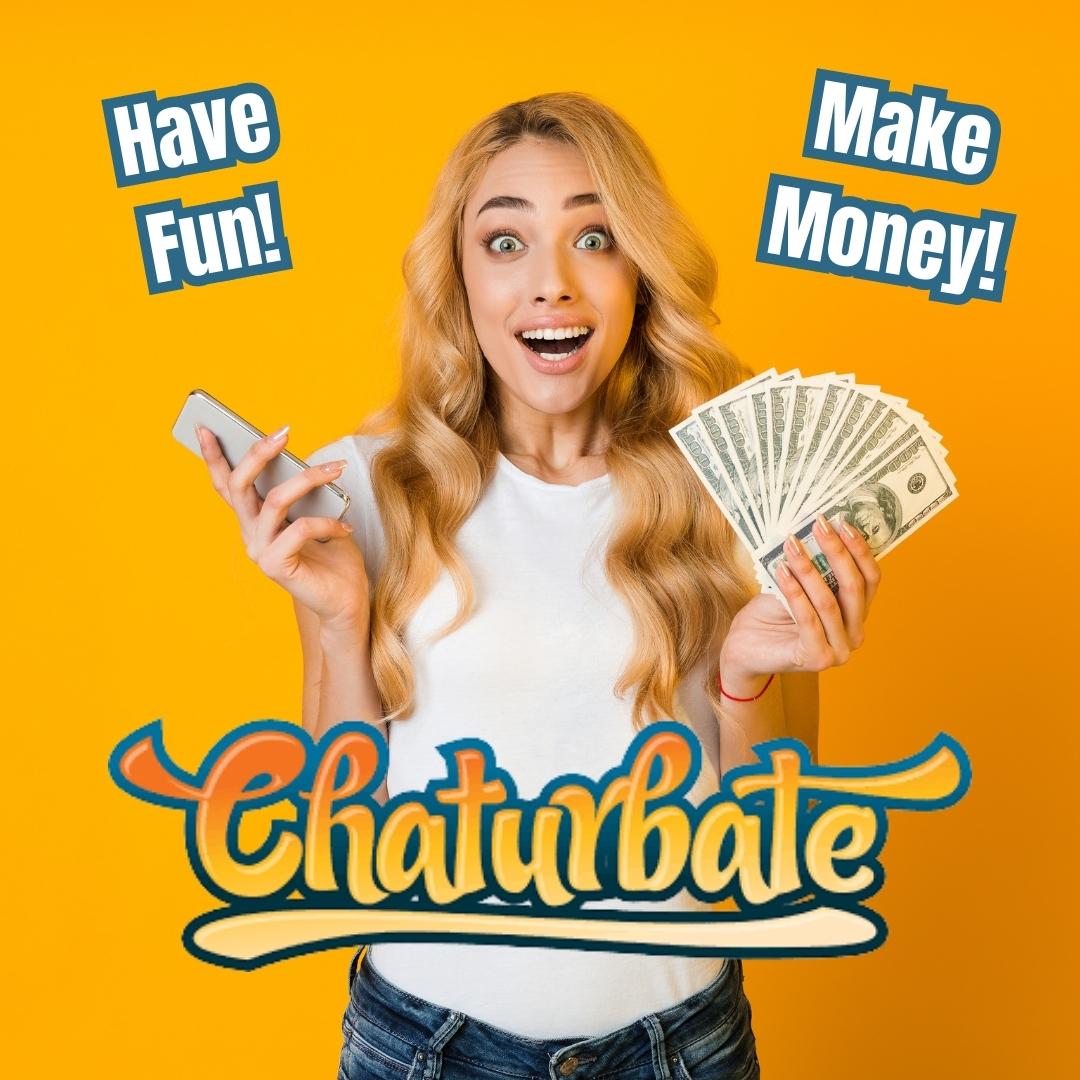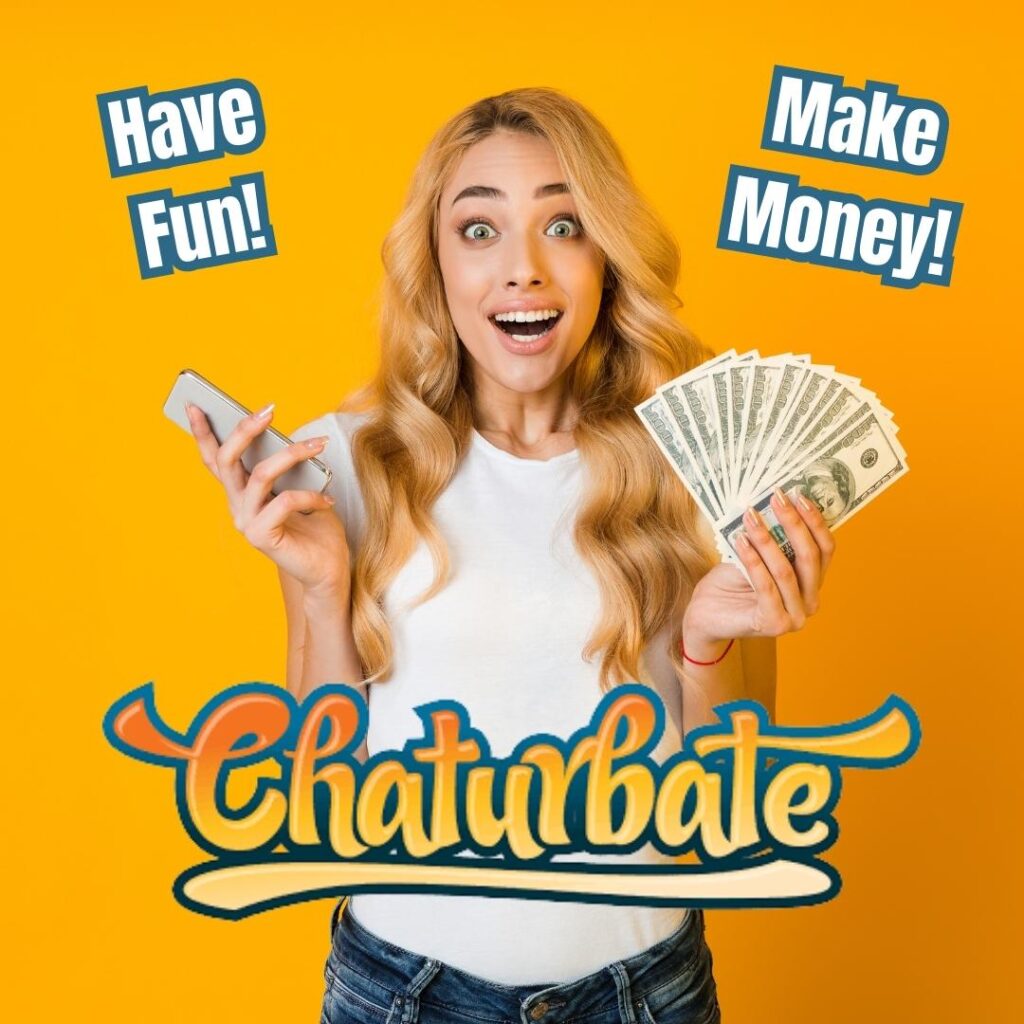 Chaturbate Become a Model
Signup is easy and free, so you can start having fun and earning real money.
---
Related Posts:
Chaturbate Tips for Webcam Model Beginners