Are you looking for a flexible and lucrative career that allows you to work from the comfort of your own home? If so, webcam modeling might be the perfect fit for you! With the ability to connect with people from all over the world and the potential to earn a substantial income, webcam modeling has become an increasingly popular choice in recent years.
In this post, we'll cover everything you need to know about webcam modeling, from how much money you can earn to the equipment you need to get started. We'll also share some tips for success and answer some frequently asked questions.
So, if you're ready to dive into the exciting world of webcam modeling, keep reading our ultimate webcam model guide!
What is Webcam Modeling?
Webcam modeling is a form of online entertainment where performers (also known as webcam models) interact with viewers using a live video stream. This can include activities such as dancing, chatting, flirting, and performing explicit sexual acts, usually for tips that can be exchanged for real money.
Unlike other adult-related careers, webcam models work solely online usually from home as independent broadcasters. Although, many models work for a webcam studio if camming at home isn't ideal. Models can perform solo, in couples, or as a group.
There are two primary types of webcam modeling, Public and Private. Public modeling is usually done in a public setting with a large audience, while private camming is done with a smaller, more intimate audience or individual. Additionally, some cam models offer exclusive video clips and other content for an added fee.
How Much Money do Webcam Models Make?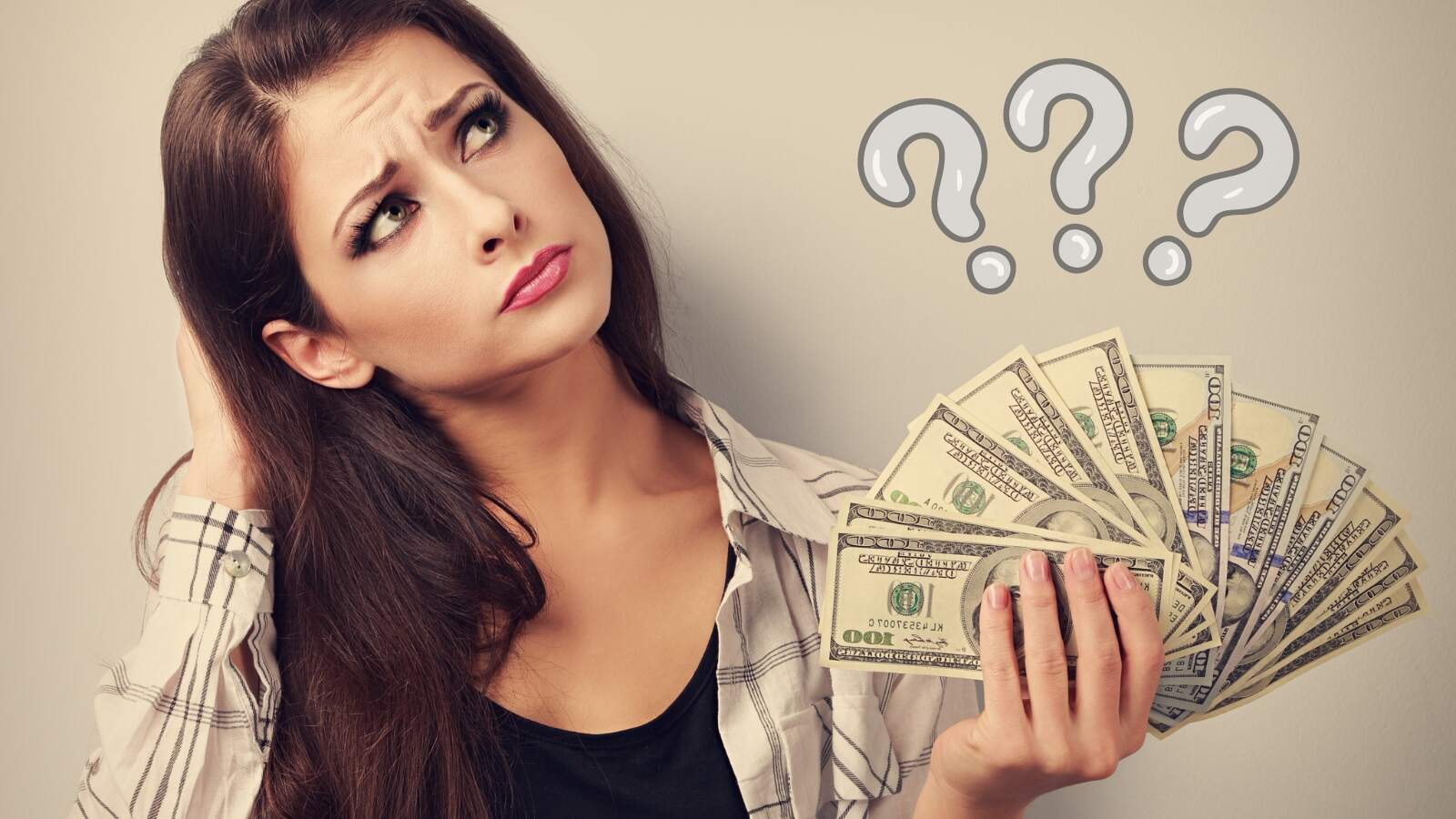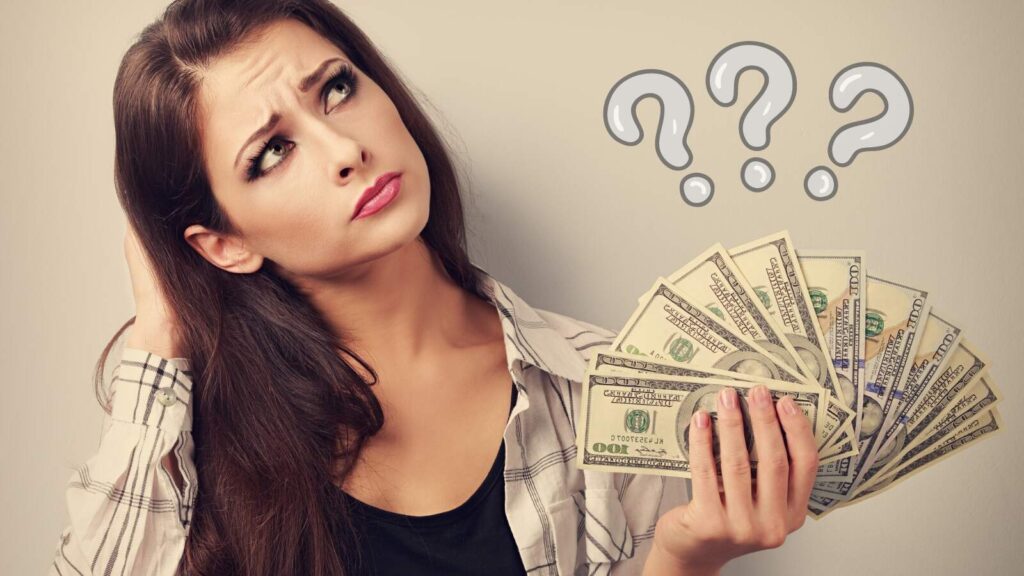 Now that you know what webcam modeling is, you're probably wondering how much money you can expect to make. While there's no guaranteed amount, the average webcam model earnings can range from $500 to $5,000 per week, depending on the platform you use and the hours you put in. However, some top earners can make even more than that! Keep in mind that webcam modeling is a competitive industry, and success will depend on many factors.
Factors That Affect Your Earnings
Several factors can impact your earnings as a webcam model. One is the platform you choose to work with. Some platforms pay more than others, and some may have more traffic, resulting in higher earning potential. Additionally, your appearance and the type of content you produce can influence your earnings. Engaging with your audience, being consistent with your schedule, and promoting yourself through social media can also increase your earnings.
Tips to Maximize Your Income
To maximize your earnings as a webcam model, there are a few tips to keep in mind. Firstly, invest in quality equipment, including a high-quality webcam and lighting. This will make your stream look more professional and increase your chances of attracting more viewers. Secondly, interact with your audience and build relationships with them. This can increase the likelihood that they'll return to your stream and even become regulars. Finally, be consistent with your schedule and regularly promote your content through social media to expand your reach and attract more viewers.
Is Webcam Modeling Right for You?
If you're thinking of becoming a webcam model, there are several factors to consider to determine if it's the right career path for you. Ask yourself if you're comfortable performing live on camera and engaging with an audience. Consider the potential challenges and whether you have the personality traits and skills needed to overcome them. Finally, think about your personal values and whether camming online aligns with them.
Potential Challenges of Webcam Modeling
Webcam modeling can be a rewarding and lucrative career, but it's not without its challenges. The biggest challenge is dealing with negative comments or harassment from viewers. It's important to have thick skin and not take these comments personally. Other potential challenges include managing your time effectively, dealing with burnout, and maintaining your privacy and safety online.
Characteristics of Successful Webcam Models
Successful webcam models have certain traits. You need to be fairly confident and comfortable being in front of the camera. As well as having the ability to engage with your audience, build connections, and create a loyal fan base. Successful webcam models are disciplined and organized, able to create a consistent schedule and deliver high-quality content.
But don't worry too much if you don't have any of these characteristics. Camming online has helped many introvert people become more outgoing and confident.
How Safe is Webcam Modeling?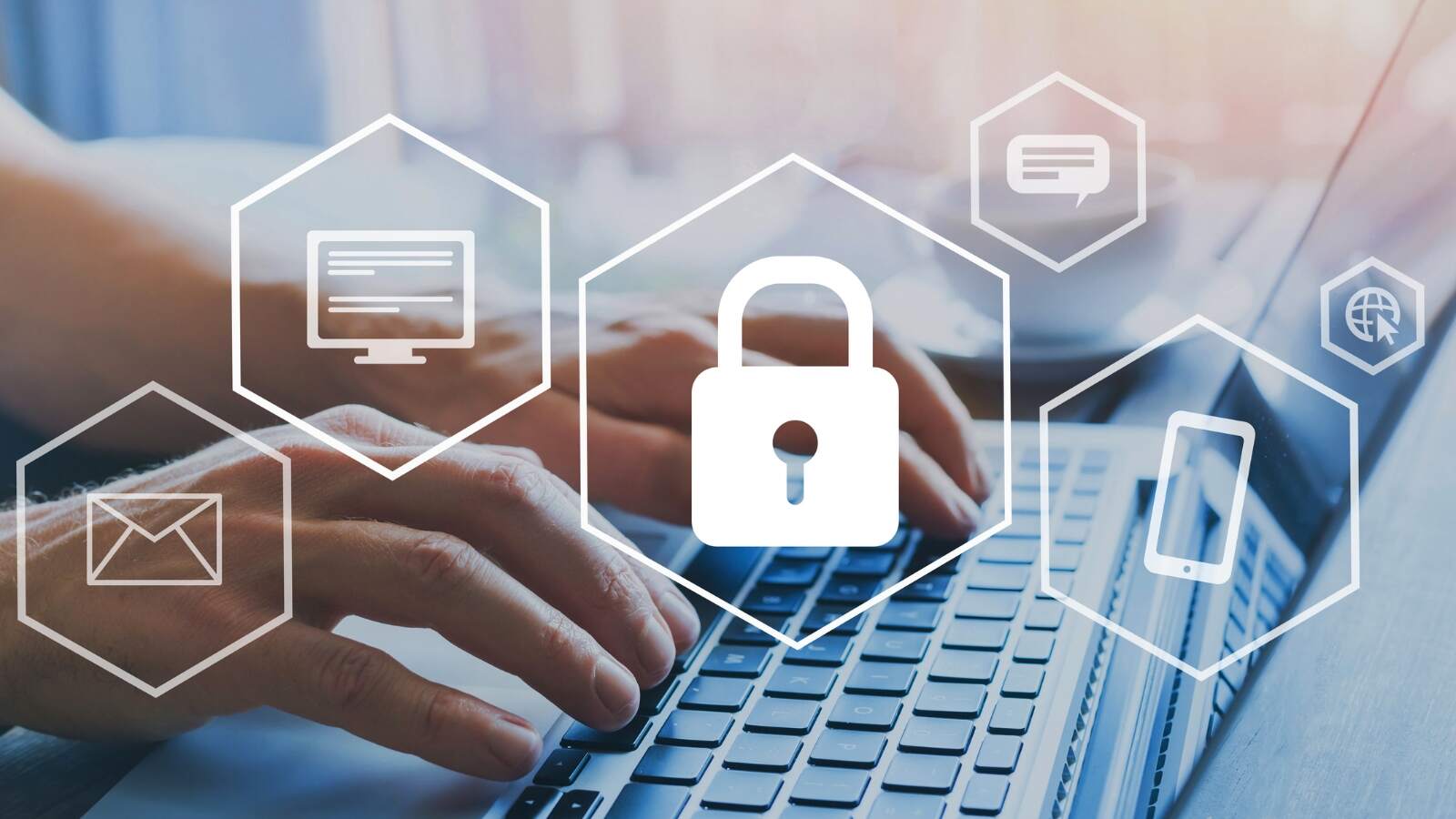 Like any job, webcam modeling carries certain risks. One of the biggest risks is the potential for harassment or stalking from viewers. Other risks include cyberbullying, online identity theft, and sensitive information being leaked. In addition, there are risks in working with third-party platforms that may not have the strongest security measures in place to protect your personal information.
To minimize risks associated with webcamming, there are several safety tips to keep in mind. Create a pseudonym or stage name to protect your identity. Consider using a separate email address and phone number for work purposes. Use strong passwords and two-factor authentication to protect your accounts. Most importantly, be cautious about sharing personal information with viewers and never agree to meet in person. By following these safety tips, you can stay safe while pursuing a career in webcam modeling.
Research Reputable Platforms
When choosing a webcam modeling platform, it's important to do your research to protect yourself from scammers. Look for platforms that have positive reviews from other models and customers, as well as clear and transparent payment policies. A good cam site should also have strong security measures in place to protect your personal information. Especially, watch out for unrealistic promises of high earnings, and poor customer support.
Tips for Choosing the Best Cam Site
With so many platforms available, it can be challenging to choose the best one for your needs. Consider factors such as the percentage of earnings the platform takes, the types of content you're allowed to create, and the platform's user interface and features. Besides, it's important to choose a platform that aligns with your personal values and goals. By taking the time to research and carefully evaluate different platforms, you can find the best fit for your needs as a webcam model.
Keep Your Personal Information Private
To protect yourself while working as a webcam model, never share your full name, address, or phone number with viewers or anyone online. Be careful of what you show on camera, such as bills or items with identifying information. For added security use a VPN especially if you are camming via Skype, create a separate email address for your webcam work, and set up a PO box for receiving gifts.
Remember that viewers are still strangers at the end of the day and still might have bad intentions, so keep your personal information private. By taking these steps, you can keep yourself safe and minimize any negative consequences that may come from sharing personal information online.
What Equipment Do I Need to Work as A Webcam Model?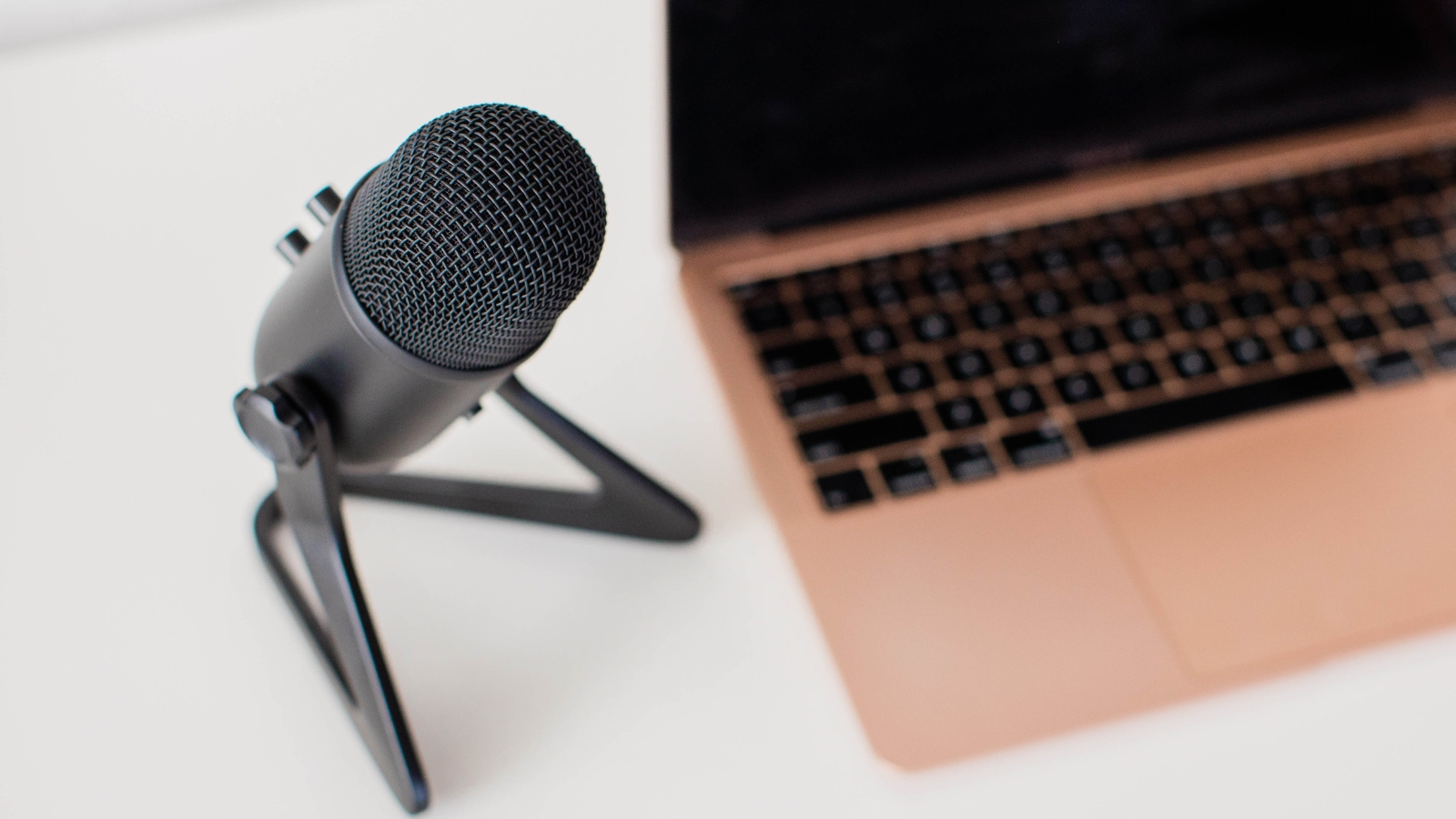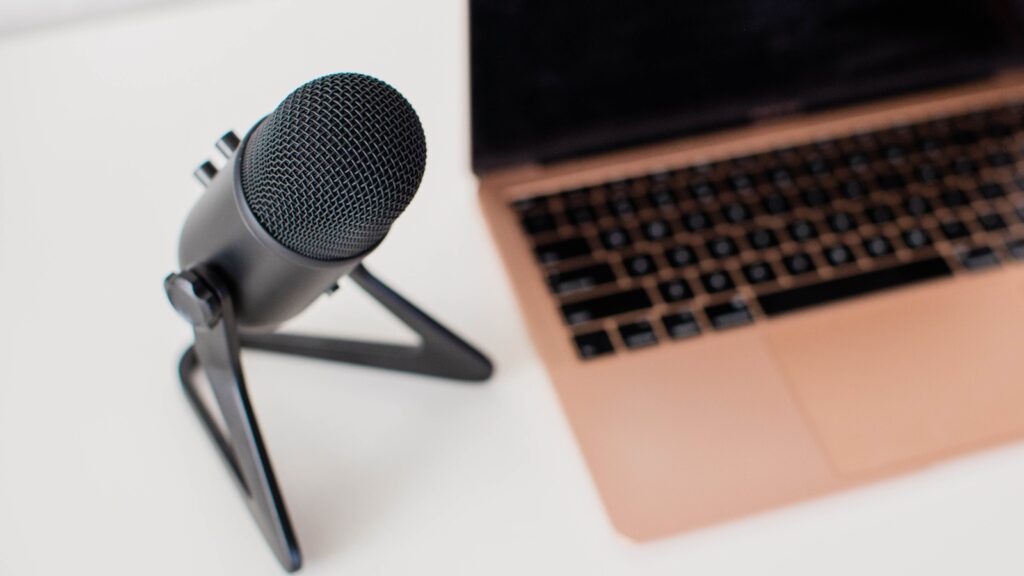 To become a successful webcam model, you'll need some basic equipment to start. Most importantly, you'll need a reliable computer or laptop with a fast internet connection, preferably with upload speeds between 10-20 Mbps. Equally important is a high-quality webcam (HD or 4K) and a good microphone. When choosing equipment, opt for quality equipment with good reviews and ratings, and within your desired budget.
Recommended Equipment
Webcams: Logitech C920S PRO HD Webcam, Razer Kiyo Pro 4K webcam, Microsoft LifeCam Studio.
Microphones: Blue Yeti X, Audio-Technica AT2020, Samson G-Track Pro.
Lighting: Limo Studio-Photography photo portrait studio, IVISII 19in Ring Light, Neewer Table Top USB Ring Light, Fovitec 3-Light Fluorescent Studio Lighting Kit.
To set up your equipment for optimal performance, position your webcam at eye level or slightly higher, use a well-lit area or ring light, and test your audio to ensure clear sound quality. Also, keep your background clean and decluttered to provide a professional and aesthetically pleasing environment for your viewers.
Following these simple steps can help you achieve better performance and overall success in your webcam modeling career.
Do Webcam Models Need Props and Sex Toys?
It isn't essential to buy props and sex toys for your live shows, but they can help enhance the experience for both you and your audience and increase your earnings. If you're interested in BDSM, restraints, spanking paddles, and floggers can be used. If you're into cosplay, costumes, and props can bring your characters to life. Popular sex toys include vibrators, dildos, and butt plugs. Don't be afraid to experiment and find what works best for you and your audience.
The use of remote-controlled sex toys during webcam shows has revolutionized the webcam modeling industry. With the rise of Bluetooth and Wireless technology, viewers can interact with models remotely controlling their sex toys through an app. Providing vibrations and other sensations in exchange for tips.
One of the most popular brands of these interactive sex toys is Lovense. Many cam models that you see online will be using their top-selling product the Lush 3 or their sex machine.
It's worth checking them out so that you know what the best Lovense toys for cam models are, to boost your earnings potential.
How Do I Become a Webcam Model and Start Earning Money?
Becoming a webcam model can be exciting, lucrative, and fun. However, getting started can be overwhelming for some. We've compiled 11 essential steps to help you become a successful webcam model and build a thriving career in this industry.
Research: Conduct research on reputable webcam modeling platforms to find one that fits your needs and is legitimate.
Ensure that you are of legal age: Most webcam modeling platforms require that you be at least 18 years old to participate. Make sure you meet this requirement before proceeding.
Choose a reputable platform: Select a platform that has a good reputation and follows industry standards for safety and privacy.
Provide identification: Most platforms will require you to provide a copy of your government-issued ID to verify your age and identity.
Complete the registration process: Follow the platform's instructions to create an account, set up your profile, and choose a username.
Set up a workspace: Create a dedicated space for webcamming that is comfortable and visually appealing.
Invest in equipment: Purchase a high-quality webcam, lighting equipment, and a good computer with a reliable internet connection.
Build a social media presence: Use social media platforms such as Twitter, Instagram, and Snapchat to promote yourself and interact with potential viewers.
Decide on your niche: Determine what you are comfortable with and what sets you apart from other webcam models.
Set your rates: Decide on your pricing structure and what services you will offer.
Start streaming: Start with a few shorter streams and work up to longer sessions once you feel comfortable. Remember to engage with your viewers, respond to requests, and have fun!
As you continue on your journey as a webcam model, don't forget to adapt and evolve. Be open to feedback from viewers, promote yourself through social media and other means, and stay up-to-date on industry trends and new technologies to stay ahead of the competition.
Join a Webcamming Platform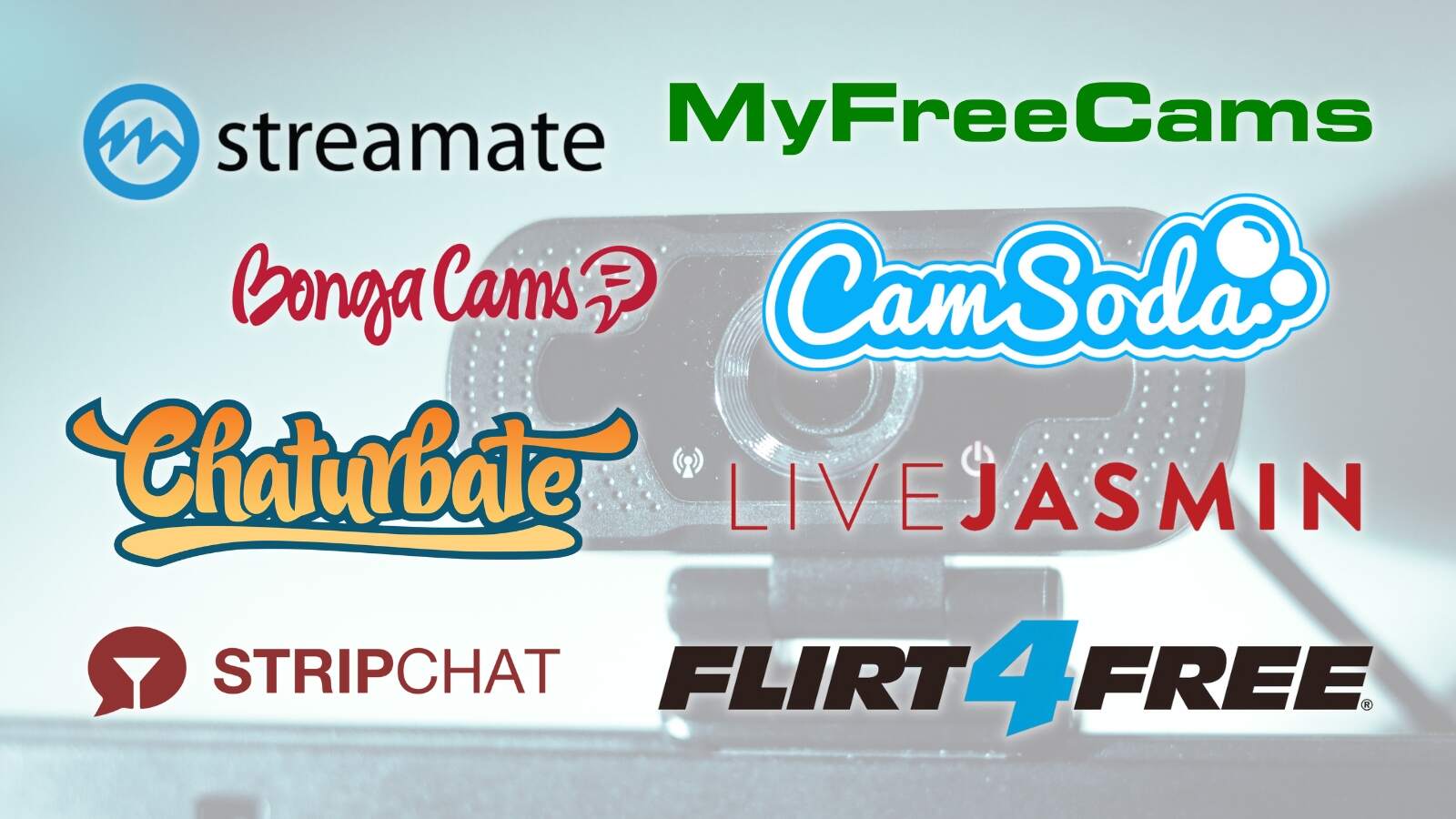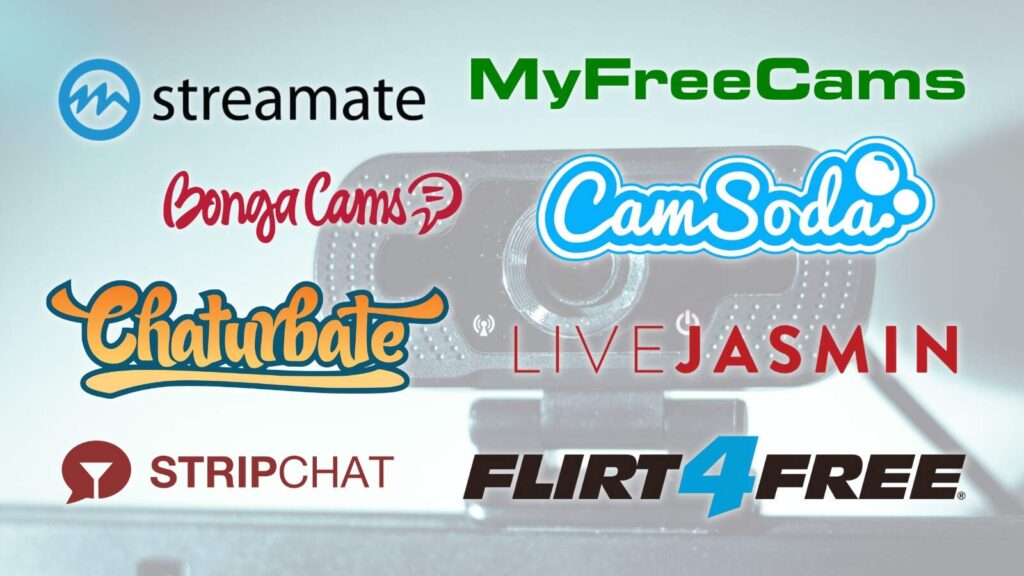 When it comes to joining a webcam modeling platform, it's important to choose one that fits your needs and goals. Consider factors such as audience size and demographics, payment structure, and support for customization. Do your research and read reviews to find the platform that's right for you.
Some top webcam modeling platforms to consider include LiveJasmin, CamSoda, and Chaturbate. Here are some pros and cons to keep in mind for each:
LiveJasmin
LiveJasmin is one of the leading "Premium" webcam modeling websites. Users are required to pay for private shows, group shows, and other exclusive content. While some features are available for free, the site primarily operates on a pay-per-minute basis.
LiveJasmin also provides models with comprehensive support, including training, promotional tools, and payment processing, making it a popular choice for those seeking to launch a career in webcam modeling
Pros: High-quality shows, large and diverse audience, generous payouts, top-notch support.
Cons: Requires a high level of professionalism, and can be competitive.
CamSoda
CamSoda is a freemium webcam modeling site, but users can also pay for premium content. Models can earn money through tips, private/group shows, and selling videos/photos. The site also offers live cams, VR, and featured shows plus promotional tools and payment processing support for models.
Pros: Easy to use, supportive community, offers virtual reality live shows, Content is DMCA Protected and Eligible for health insurance support.
Cons: Limited payment options, smaller audience than other platforms.
Chaturbate
One of the most popular platforms for webcam model beginners has to be Chaturbate. As a model, you can earn money through tips, private shows, selling content, and Fanclub subscriptions. Chaturbate is also known for its supportive community and user-friendly interface.
Pros: Customizable profiles, large and diverse audience, apps & bots to boost earnings, multiple payment options, twice-monthly and daily payouts, geo-blocking.
Cons: High competition among models, can be difficult to stand out.
Remember, choosing the right platform is key to building a successful career as a webcam model. Take your time, do your research, and find the one that fits your unique needs and strengths.
Tips for Creating a Winning Cam Model Profile
Creating a profile that stands out is key to success on webcam modeling platforms. Start by selecting a captivating profile picture that accurately represents you. Use clear and concise language to describe yourself and your interests, highlighting what sets you apart from other models.
Always be honest and upfront about what you are willing to offer, and don't be afraid to show off your unique qualities. By taking the time to create a winning profile, you can catch the attention of potential viewers and increase your chances of success as a webcam model.
Customizing Your Profile
Webcam sites like Chaturbate and CamSoda allow for custom profile designs. For example, on Chaturbate, you can customize your profile using HTML code and add floating images to your Chaturbate bio, as well as photos, and videos.
Of course, you can have someone create an awesome profile design for you. There are freelancers on Fiverr that can help with that. Alternatively, use pre-designed templates from sites like rulta.com or videochatencasa.com. Either way, take advantage of these customization options to create a unique and eye-catching profile that stands out from the crowd.
Tips On How to Be a Successful Webcam Model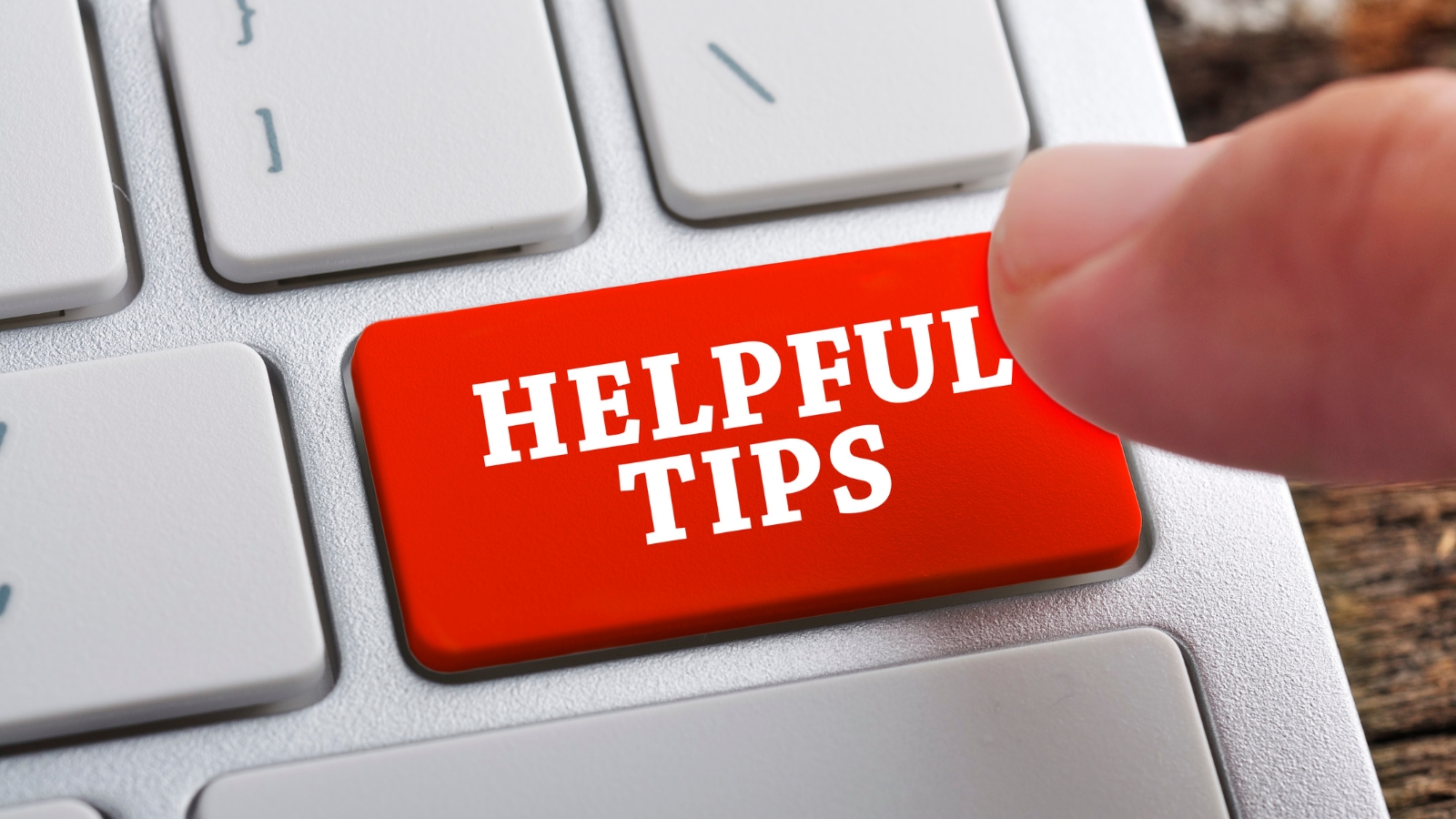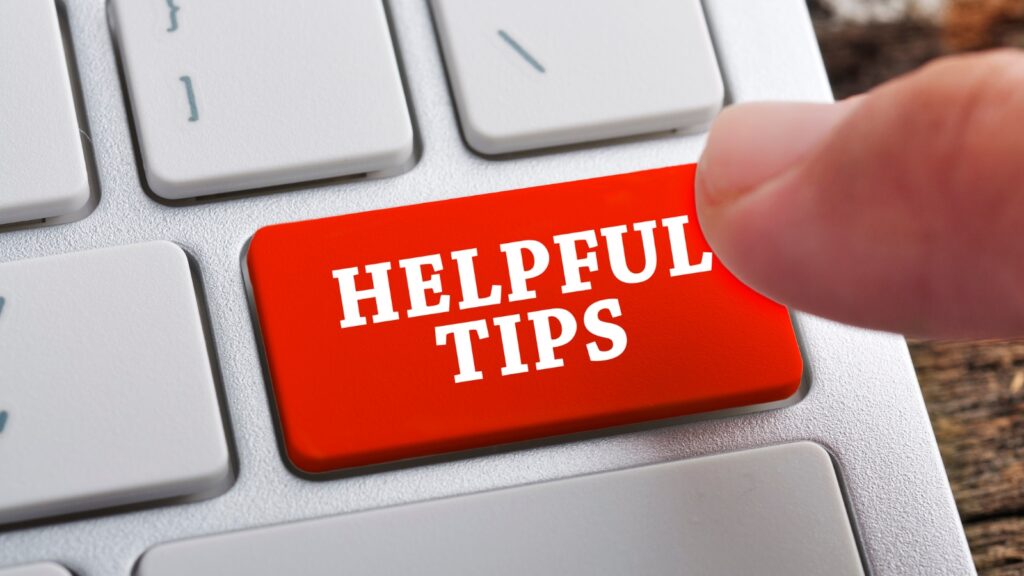 If you have the ambition to make it big in webcam modeling, then you must be willing to put in the hard work and dedication it takes to achieve success. Here are some helpful pointers to set yourself apart from the competition and become an exceptional cam model.
Create a Stand-Out Profile: Your profile is the first impression that potential viewers will have of you, so make sure it stands out. Use eye-catching photos and a unique username that's easy to remember. You should also fill out your profile with detailed information about yourself, your interests, and your shows.
Make Eye-Catching Thumbnails: Thumbnails are the first thing potential viewers will see when browsing through shows, so make sure they're eye-catching and attractive. Use high-quality photos to make them stand out.
Add Content Regularly: To keep viewers coming back, you need to regularly add fresh and engaging content. Plan out a schedule for when you'll go live and stick to it. Make sure to also record some videos so you can offer content even when you're not online.
Experiment With Camera Angles: Use different camera angles to show off your best features and create variety in your shows. You should also make sure to have good lighting and sound quality for a professional-looking show.
Engage With Your Audience: When you're live, engage with your audience by chatting with them and asking for their feedback. This will make them feel valued and more likely to come back. You should also ask for their preferences and tailor your shows accordingly.
Promote Yourself on Other Platforms: Use social media platforms to promote your shows and interact with your fans. This will help you build a following and increase your income. Don't be afraid to get creative with your promotions, such as offering special shows or giveaways.
Don't Be Too Pushy for Tips: While it's important to promote yourself and ask for donations (tips, credits, or tokens), don't be too aggressive or pushy. This can scare away potential viewers and make you appear desperate. Be authentic and respectful, and your viewers will respond positively.
Upgrade Your Equipment: Invest in a high-quality camera and microphone to provide your viewers with the best possible experience. Consider upgrading your lighting setup and internet connection as well to avoid technical difficulties during your shows.
Use Props And Toys: Props and toys can help you create a unique and exciting experience for your viewers. Consider using sex toys (dildos, vibrators), lingerie, costumes, and other props that fit your niche.
Maintain Enthusiasm: It's important to stay motivated and enthusiastic about your work. Take breaks when you need to, and use your off-time to do things that inspire and excite you. This will help you maintain your passion and energy for your camming career.
Set Yourself Goals and Limits: To keep motivated and focused, set yourself goals for income and audience growth. Additionally, you should also set limits for what you're willing to do on camera and stick to them.
Don't Give Up When It Gets Tough: Becoming a successful cam model takes time and effort. Don't get discouraged if you don't see immediate results. Stay consistent with your content, engage with your audience, and continue to promote yourself. You will see the hard work pay off in time!
Pros and Cons of webcam modeling
When considering webcam modeling as a career or a way to earn some extra cash, It's important to weigh up the pros and cons carefully before making a decision. We've provided a list of commonly found advantages and disadvantages to help people make an informed choice.
Pros
Flexibility: Webcam modeling allows you to work from anywhere and choose your own schedule.
Control: You are in control of your own content and what you are willing to do on camera.
High earning potential: Webcam modeling can be very lucrative, especially if you build a large following and have a strong online presence.
Creative outlet: Many webcam models enjoy the creative aspect of producing their own content and coming up with new ideas for shows.
Empowerment: Webcam modeling can be a way to feel empowered and confident in your body and sexuality.
Cons
Lack of job security: Webcam modeling is not a guaranteed source of income and can be unpredictable.
Potential for online harassment: As with any online work, webcam modeling may expose you to unwanted attention and harassment.
Risk of exposure: Webcam modeling involves putting yourself out there online, which can lead to privacy concerns and potential negative consequences.
Isolation and lack of physical interaction: While you may interact with viewers online, webcam modeling can be a lonely job without the same level of in-person interaction as other careers.
Pressure to maintain a certain appearance: Webcam modeling can put pressure on you to maintain a certain physical appearance, which can lead to body image issues or other mental health challenges.
Remember, that with the right mindset and utilizing the helpful tips from our guide, you can turn any of the cons to your advantage and succeed as a webcam model.
Frequently Asked Questions About Webcam Modeling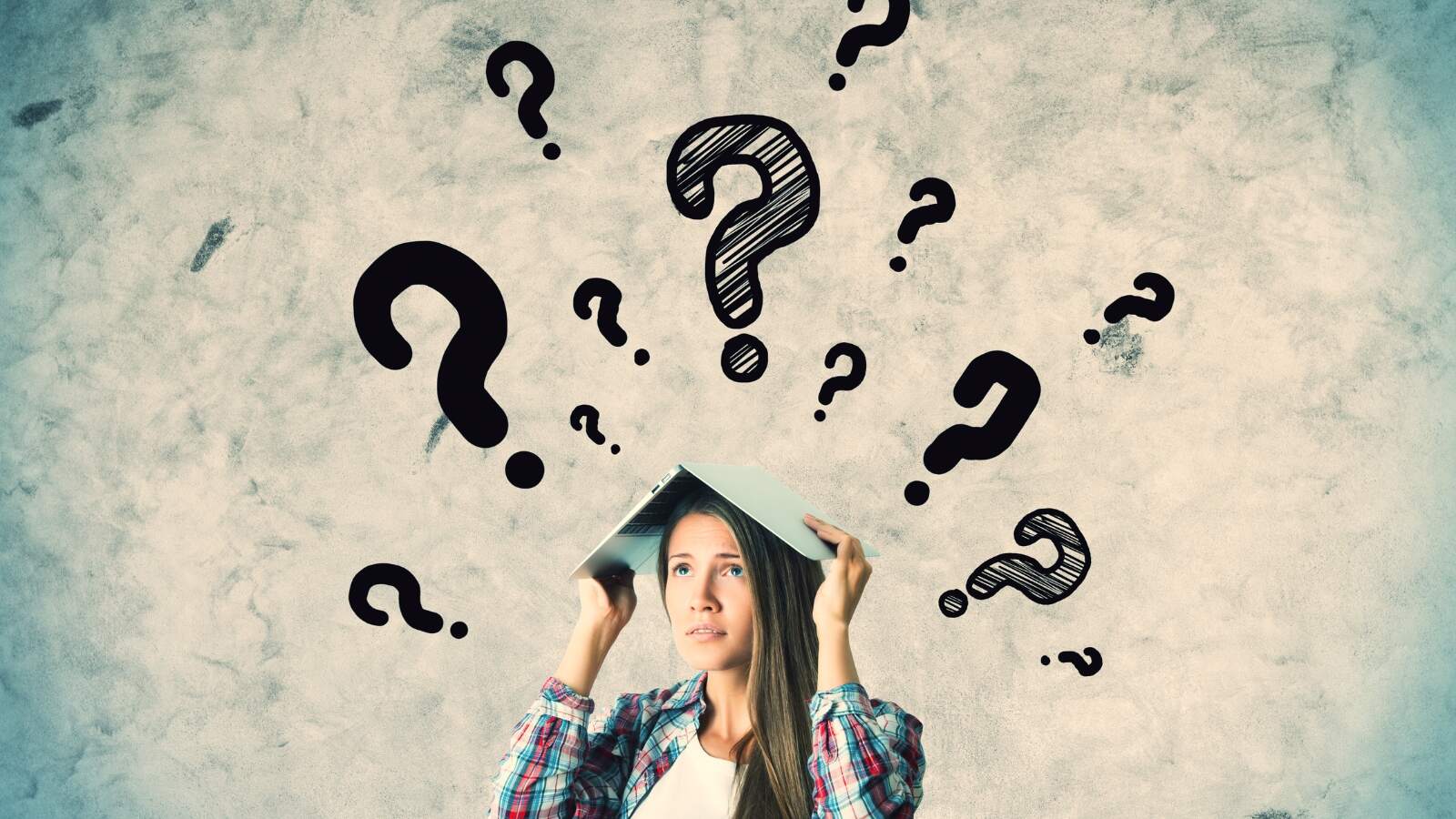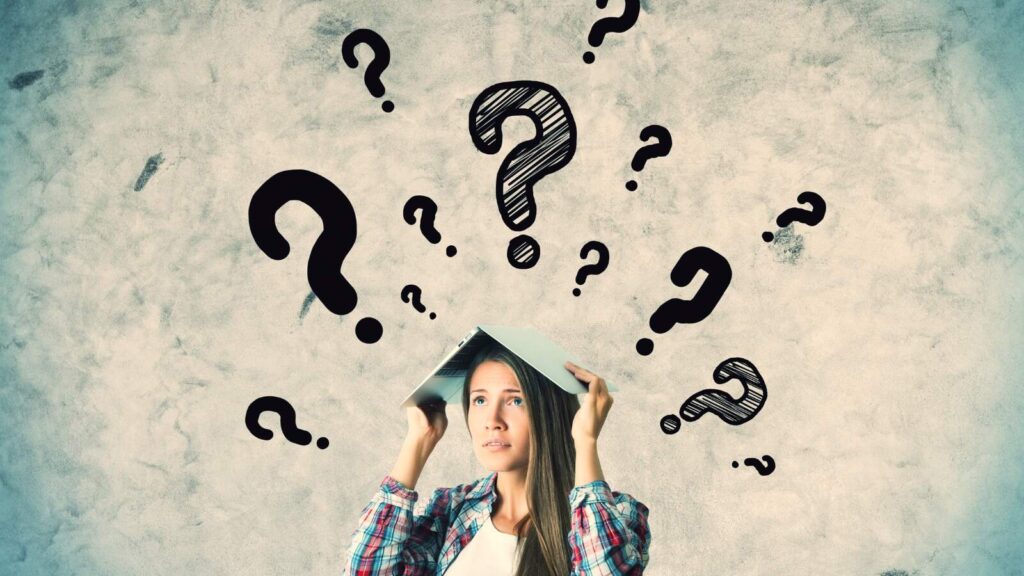 If you're thinking of becoming a webcam model, here are answers to some of the most commonly asked questions:
How quickly can you start earning money as a webcam model?
The amount of time it takes to start earning money as a webcam model can vary depending on several factors. Some models start earning money within a few days of joining a platform, while others may take longer to build up their audience and establish themselves. To get started quickly, be sure to follow best practices for webcam modeling and engage with your audience as much as possible.
How much do webcam models make?
The amount you can make as a webcam model can vary widely depending on factors such as your experience, the platform you're on, and how often you broadcast. However, some experienced webcam models report earning upwards of $10,000 per month. To estimate your potential earnings, research the average earnings for models on the platform you're interested in joining and factor in your experience level.
Is cam modeling legal?
Yes, modeling on cam is legal as long as you are of legal age and are operating within the laws of your country or state. It's important to research the laws in your area and ensure that you are complying with them. Additionally, be sure to only join legitimate webcam modeling platforms that are compliant with local laws and regulations.
What type of content should I post online?
The type of content you should post as a webcam model will depend on your audience and the platform you're on. However, popular content includes solo shows, fetish content, and interactive shows with viewers. To create high-quality content that engages your audience, be sure to invest in quality equipment and follow best practices for webcam modeling.
Can men also work as webcam models, or is it only for women?
Of course! While the majority of webcam models are women, there are also opportunities for men and non-binary individuals in this field. In fact, some platforms specifically cater to male and non-binary models. If you're interested in becoming a webcam model, don't let gender stereotypes hold you back.
Final Thoughts
Webcam modeling can be a lucrative and rewarding career choice, but it's important to consider whether it's the right fit for you. Keep in mind that success requires hard work, dedication, investment in quality equipment, and engagement with your audience. Remember to prioritize your privacy and work with reputable platforms. But most importantly don't give up! With these tips in mind, you're well on your way to a successful webcam modeling career.