Are you a cam model looking for a new way to spice up your shows and attract more viewers? Have you considered incorporating voyeurism into your performances? Voyeurism is a fetish that's on the rise, with fans experiencing sexual gratification from observing "unsuspecting" people, usually while they perform sexual acts. By putting on a voyeur-style cam show, you can tap into this fetish and give your viewers a unique and exciting experience.
But how do you go about putting on a voyeur-style cam show? In this post, we'll provide some tips and tricks to help you create the perfect voyeuristic illusion for your viewers.
Letting Your Followers Know in Advance
The first step in putting on a voyeur-style show is letting your viewers know in advance that you will be doing one. This is the best way to ensure an audience. If your cam site allows you to promote cam schedules, put the word out. Some sites enable you to build custom panels for show schedules or show announcements. These will be displayed in your profile, and visible to everyone. You can also add something to your bio to build further excitement.
Incorporating Tip Goals Into Your Shows
Creativity is essential when it comes to voyeur shows, however, a proven method that consistently works, is setting tip goals. When one is achieved, shoot for the next. Put your normal activities to work with this idea: maybe your first goal could be for viewers to watch you whip up breakfast topless, the second to watch you voyeur cam in shower, and the third could be to observe you doing your hair, makeup, or nails once you're out of the bath.
Your solo voyeur show could be packed with different activities for you and your fans to enjoy. Spice it up with a sexy solo dance, whip up a delicious dish, read an intimate story aloud, or why not go for a cum show? Find something that really arouses you, so that viewers can truly experience your authentic solo sexual session.
Move Your Voyer Cam Show Outdoors
Another great option is to put on a voyeur sex show outside of your home. You could do it in a car, in a fitting room at a clothing store, or even in your backyard if you have one. Those are all places nobody can see unless they happen to be spying on you, which makes them ideal for a voyeur show. Just make sure you don't violate public nudity or indecency laws, or let anyone under 18 see you.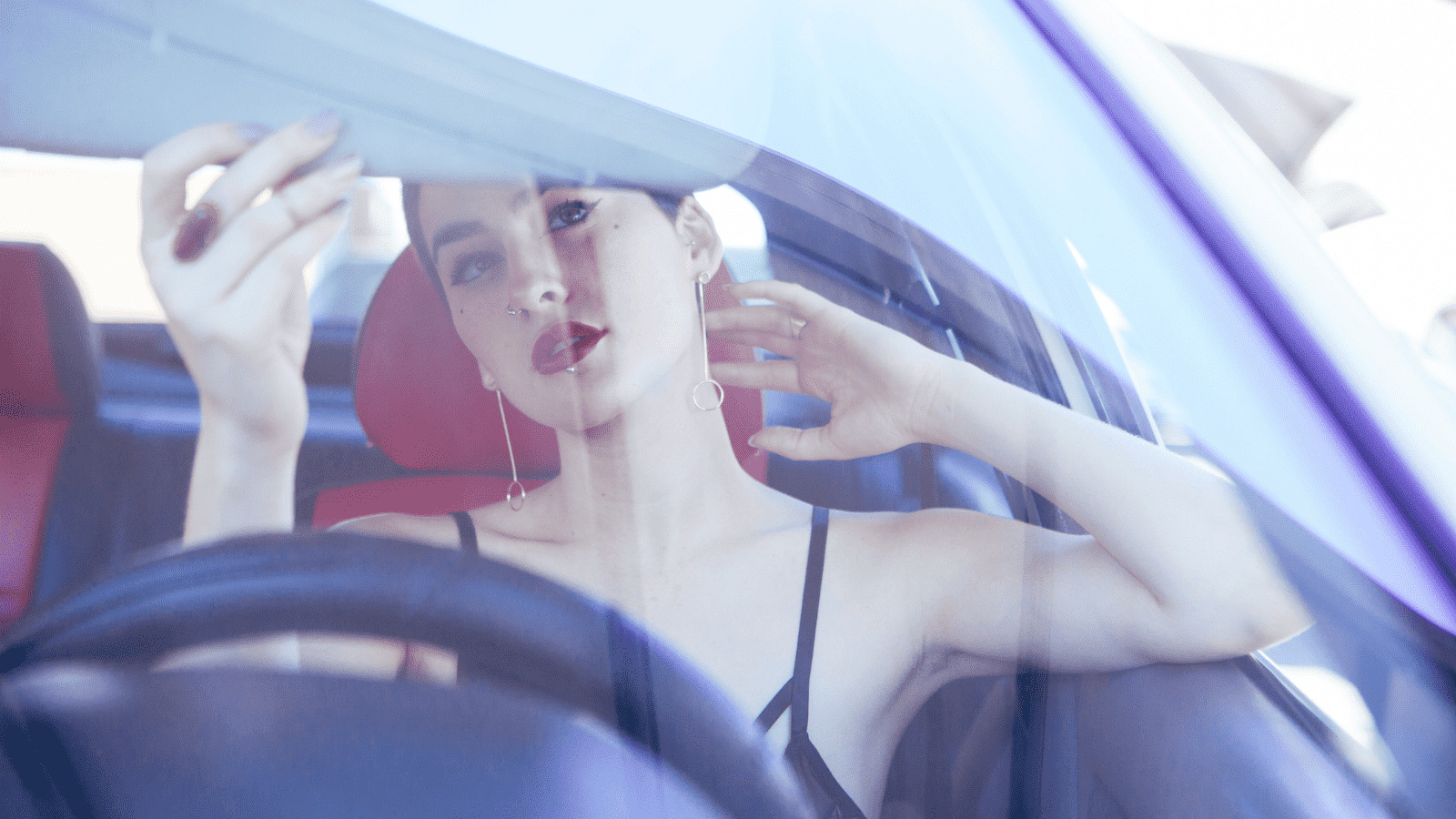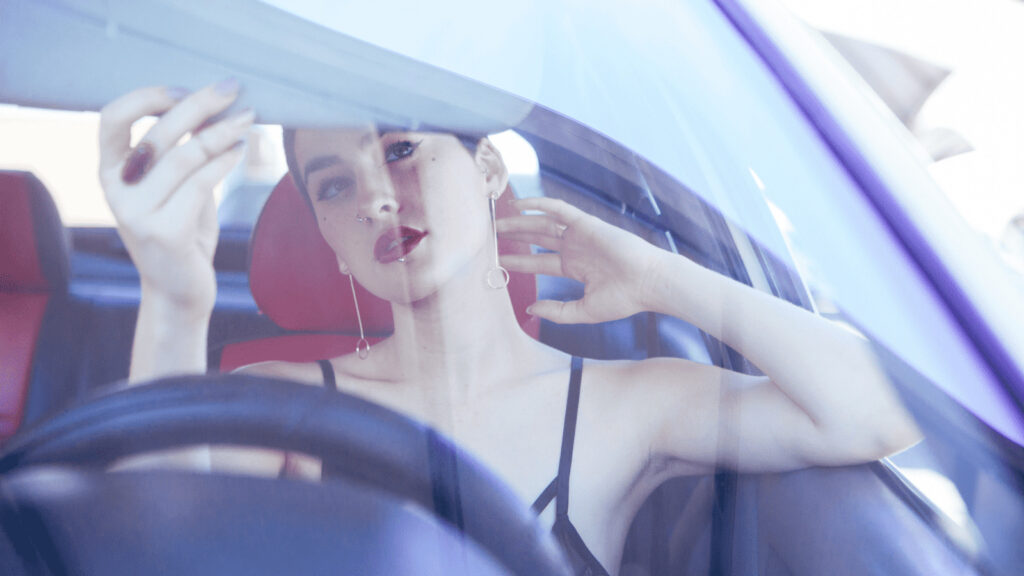 Utilize Different Camera Angles
Creating an immersive viewing experience is essential to captivating your audience. When setting up your cam show, utilize different camera angles to create a voyeuristic atmosphere. For instance, if taking a shower, you could have the camera situated behind the partly opened door. It makes for an awesome voyeur shower cam experience. Or, if you're in your bedroom, position the camera in the closet, pointed through an opening.
Despite wanting to give off a natural and uninhibited vibe, still take pride in your presentation; looking like you've just rolled out of bed is a no-go. Nevertheless, a makeup-free face and morning hair is totally allowed, just ensure it looks presentable.
Interacting With Your Viewers
There is a continuous debate about whether models should have any communication with viewers during these shows. Some people believe such interaction detracts from the voyeur experience. Others think it makes for a more entertaining show. However, it is recommended to not totally disregard your viewers.
Tip goals come in handy in this situation. Whenever you respond to a tip, it serves as an exchange between you and the users. A subtle "thank you" in the form of a gesture or facial expression can also be given. Finding the right balance between paying attention to the chat and pretending you are unaware you're being watched is important. Whether you decide to go further and interact more is completely up to you.
Broadcast Voyeur Cam Shows on Chaturbate
Chaturbate is a great platform for those looking to put on a voyeur cam show. It has a large community and many customization options, making it easy to find and connect with potential viewers. It also offers a built-in tipping system, which allows users to support you financially. Additionally, they have many apps that help with tip goals and user interaction.
Chaturbate also has a ranking system that rewards the most popular performers with better visibility on the site. These features make Chaturbate the best platform for performers who want to put on voyeur cam shows.
Final Thoughts
In conclusion, putting on an engaging "voyeur" cam show can be a fun and exciting way to connect with your audience and build a loyal following. With a little bit of creativity and effort, you can create a truly unforgettable show that will keep your viewers coming back for more.