So, you're drawn to the allure of OnlyFans, aren't you? But, like many, you may be hesitant about revealing your identity. Take it from me, a seasoned OnlyFans creator who's found her way around this predicament and now, I'm raking in a pretty penny while keeping my identity secret. The appeal of earning thousands every month, with some individuals even hitting the 5-figure mark, is simply too hard to resist. With this guide on how to make money on OnlyFans without showing your face, you can eliminate those doubts and step into the lucrative world of OnlyFans content creation confidently.
Can You Make Money on OnlyFans Without Showing Your Face?
Absolutely, yes! There's no regulation that demands you to show your face on OnlyFans. Although, it's true that creators who do show their faces usually see more subscriptions. However, the tips I'll share in this article can set you up to compete with even the most successful content creators, all while keeping your face private. So, shall we delve into how you can become a successful no-face OnlyFans creator? Let's get started!
Master the Art of Disguise on OnlyFans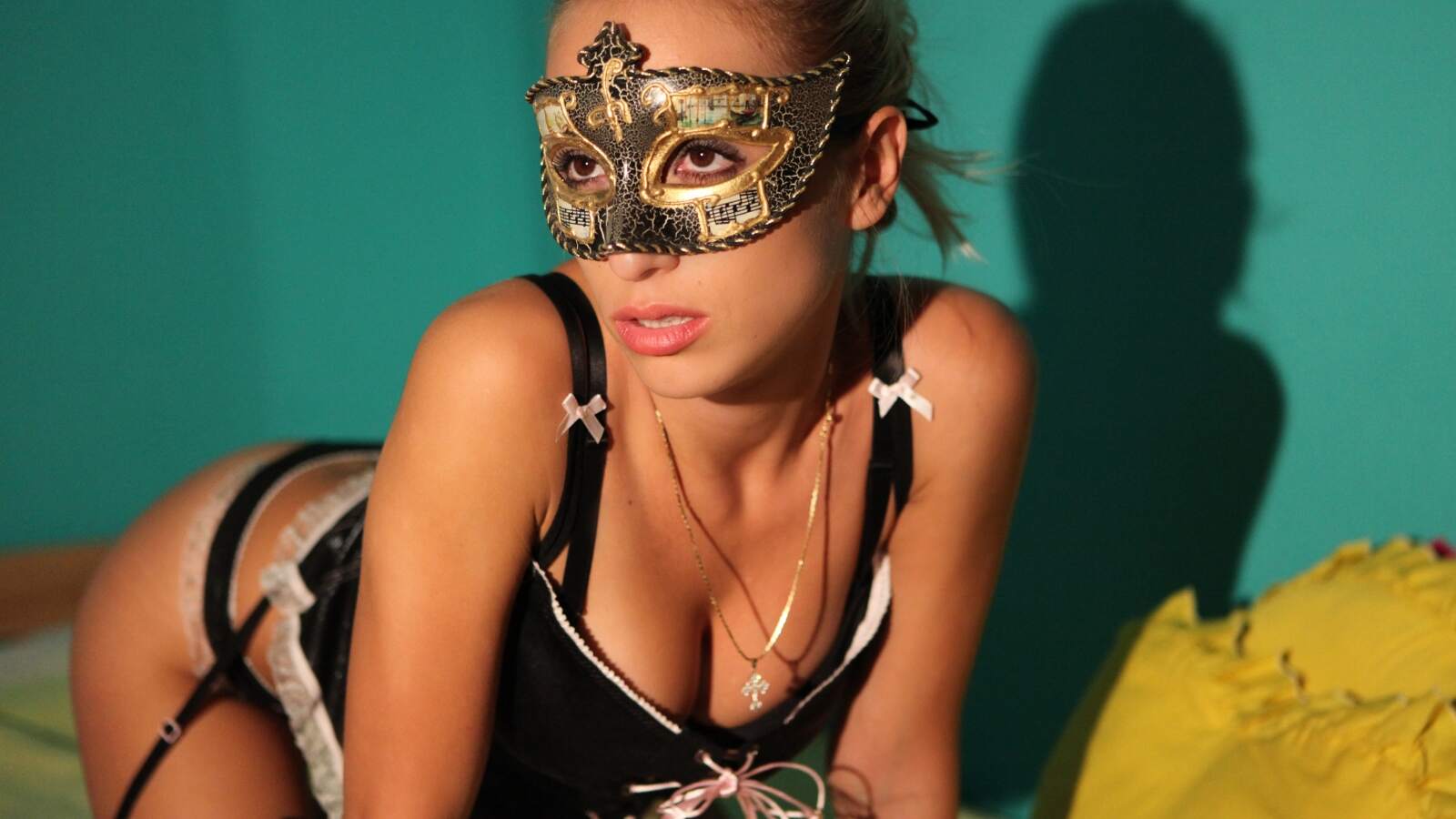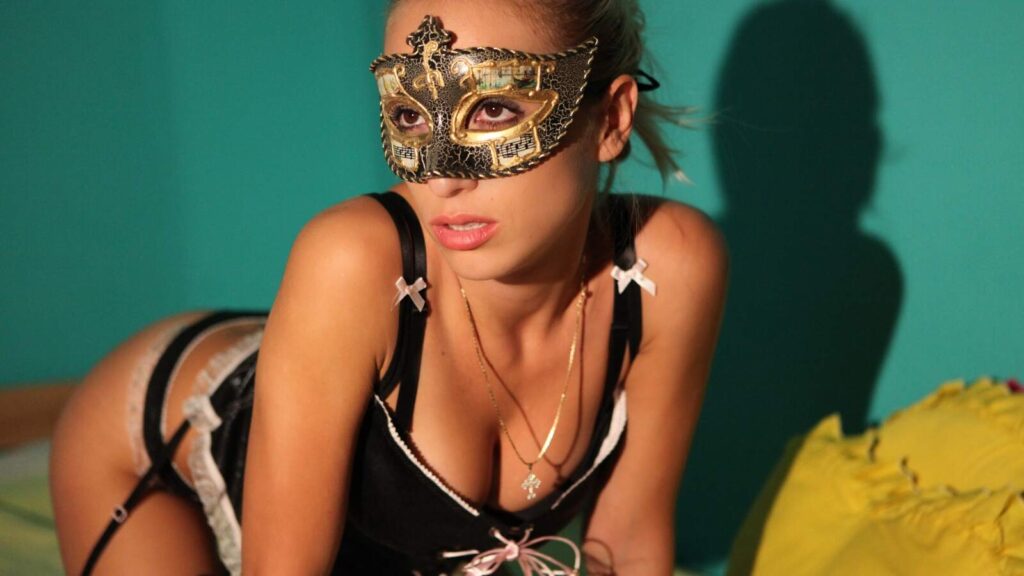 When it comes to hiding your identity, you need to be a master of disguise, and this applies just as much to online platforms as it does in real life. Remember, it's not just about hiding your face; it's about keeping your identity under wraps in every way possible.
Choose an Alias
When creating your OnlyFans account, don't even consider using your real name. That's rule number one of making money on OnlyFans without showing your face. Get creative! You could be anyone you want to be. Inventing a persona can even be a fun part of the process. You can even utilize a name generator for some inventive suggestions.
Variations of your own name or nickname are off-limits. You'd be surprised how quickly people who know you can connect the dots even if they can't see your face. And remember, this isn't just for your OnlyFans account, use this alias for everything related to your content creation. It's your new identity, at least in the online world.
As for your profile, it will need a picture and a description. Ensure these don't divulge any personal information too.
Note: Remember, when it comes to your account details, it's crucial to provide accurate information. This is confidential and only accessible by you, and, importantly, it's necessary for you to withdraw the earnings you'll soon be making!
Create a New Email Account
Although subscribers won't be privy to your email address, creating a separate email account is a simple yet effective precautionary measure for maintaining your anonymity on OnlyFans. Make an email using the pseudonym you've chosen and use this for all matters relating to your no-face OnlyFans venture. This is a surefire way to keep your fans from tracing back to you.
Be Aware of Your Surroundings
You've hidden your face, and you've got a killer alias. Now, you need to look at your surroundings. An unexpected way that people can reveal their identities is by showcasing recognizable landmarks or personal belongings in their photos or videos. Ensure that the settings of your photos and videos are as anonymous as you are.
Cover Tattoos, Scars, and Birthmarks
Just like your surroundings, your unique physical features can also give away your identity. Your tattoo or a distinctive birthmark can be the piece of the puzzle that gives you away. Use props, clothes, or specific camera angles to cover them up. And if you're comfortable with it, even consider using makeup or digital editing to obscure these identifiable features.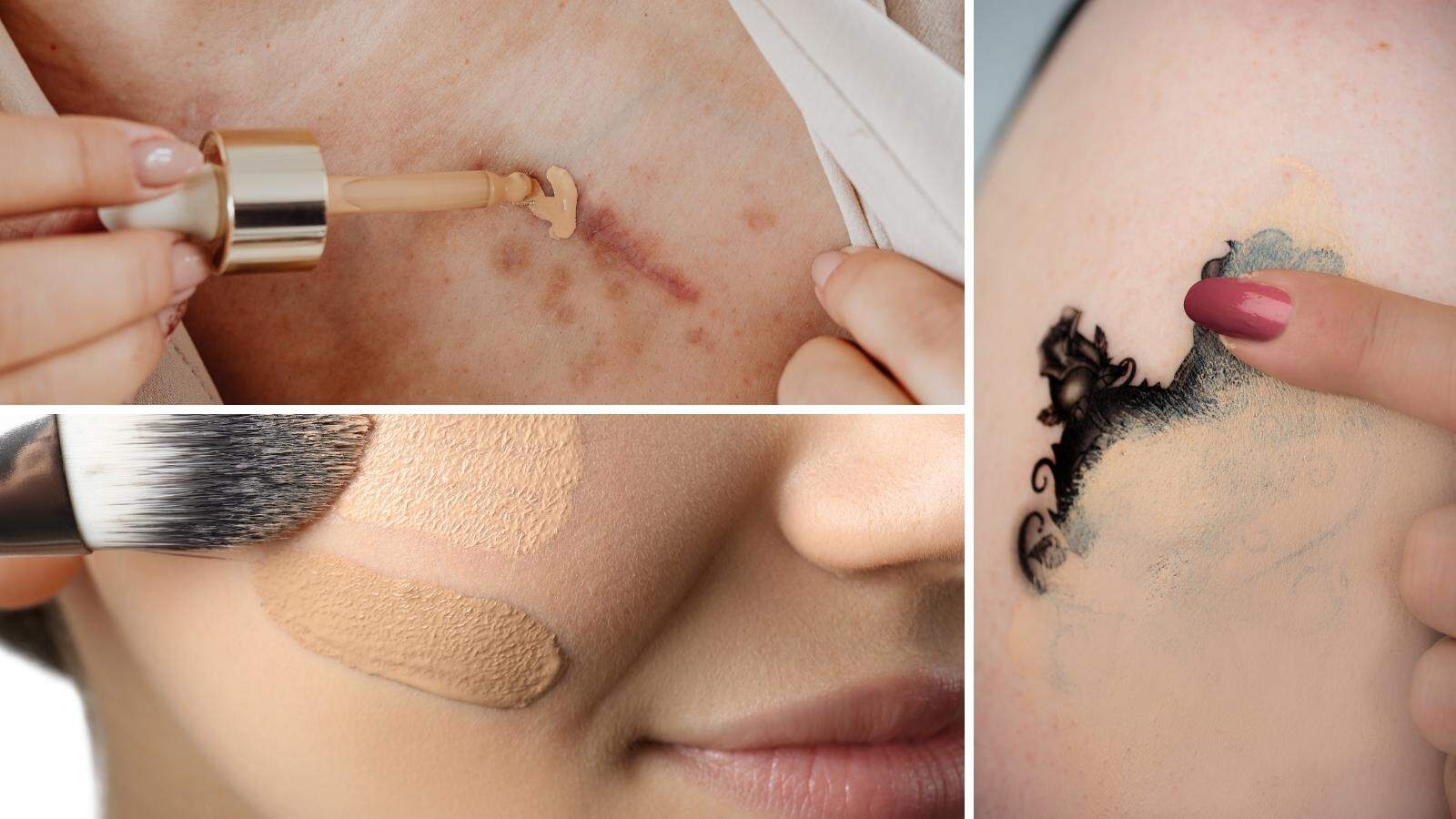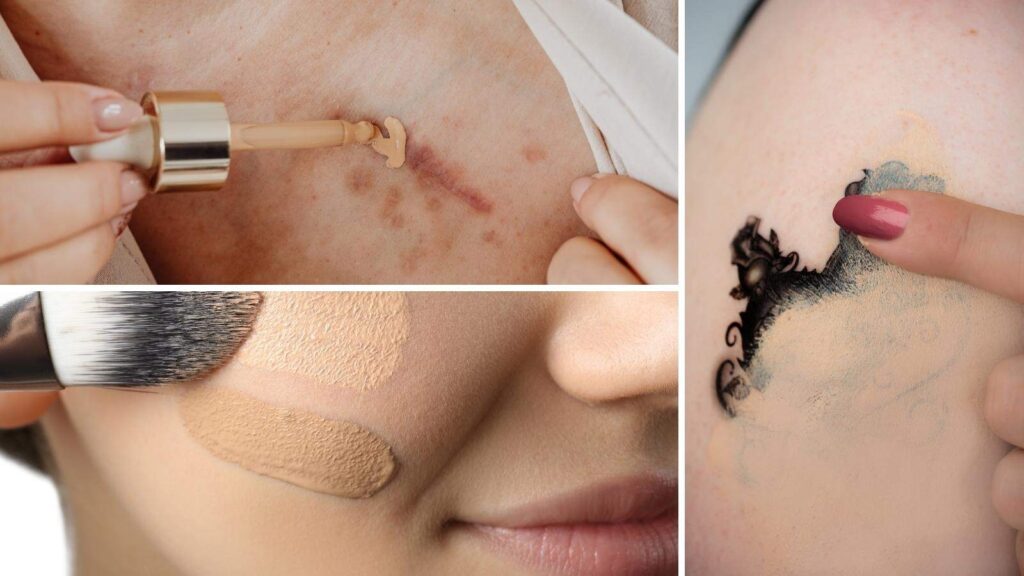 Disguise Your Voice
While it's true that voices can sound alike, you don't want to take any unnecessary risks. Trust me, it's not worth it. For added protection, consider employing a voice changer to mask your natural voice. I've found this to be a simple yet effective method of further ensuring my anonymity. After all, we wouldn't want any lingering suspicions among the people who know us, right?
Use Masks and Props to Shield Your Face
If you want to avoid the trouble of digital edits and blurring, masks, and props can be your saviors. This not only shields your identity but also adds a unique flair to your content. Take it from someone who's been in the game – a carefully chosen mask can actually be your unique selling point.
Worried about maintaining the right camera angles to conceal your face? A mask removes that problem entirely. Try out different masks and props to see what fits your persona the best. Over time, I've noticed many fellow creators using stuffed animal masks or theme-based ones that make their content stand out!
How Can I Make Money on OnlyFans Without Showing My Face?
By now, you should have a pretty good idea of how to start an OnlyFans without showing your face. But, as you'd guess, making money on OnlyFans involves more than just setting up an account. Next up, we will delve into how to amass a following and monetize your OnlyFans account while keeping your face private.
So what do we need to kickstart a following on OnlyFans? Marketing! Yes, my friend, even with our undercover OnlyFans career, we need to know how to promote ourselves. But, don't sweat it; I've got you covered. Shall we begin?
Find Your Profitable Niche
Getting into OnlyFans while keeping your face private calls for finding the right niche. I can vouch for the fact that some niches work better than others for faceless creators. For instance, I'm a 'curvy girl,' and I highlight my best assets (pun intended). Trust me, it works! But if you're not into that, consider focusing on:
Boobs (believe me, they sell like hotcakes!)
Ass (well, it's a crowd favorite!)
Feet (you'll be surprised!)
Muscular or fit (people love a toned body)
Tattooed (it adds an element of mystery)
BDSM (everyone loves a little bit of kink!)
The key here is to focus on a specific part of your body or a unique aspect about you. It helps divert the attention from the face, making your content equally, if not more, engaging.
Creating Quality Content Without Showing Face
It's completely possible to create high-quality content without revealing your face. Sure, there may be a few challenges along the way, especially since many creators choose to show their faces. But that's where we pivot and strategize differently.
One way is to emphasize a specific part of your body that your audience appreciates. You can do this by utilizing different lighting, lenses, and even camera angles. If you can cater to a particular fetish or interest, it could turn out to be extremely lucrative. It's all about figuring out what works best for you.
Building Your Social Media Presence
Using social media to promote your OnlyFans is essential. I cannot stress enough how crucial it is to separate your personal and professional social media accounts. I've learned this the hard way. Creating a new account with the same alias and email as your OnlyFans is the safest bet to protect your identity.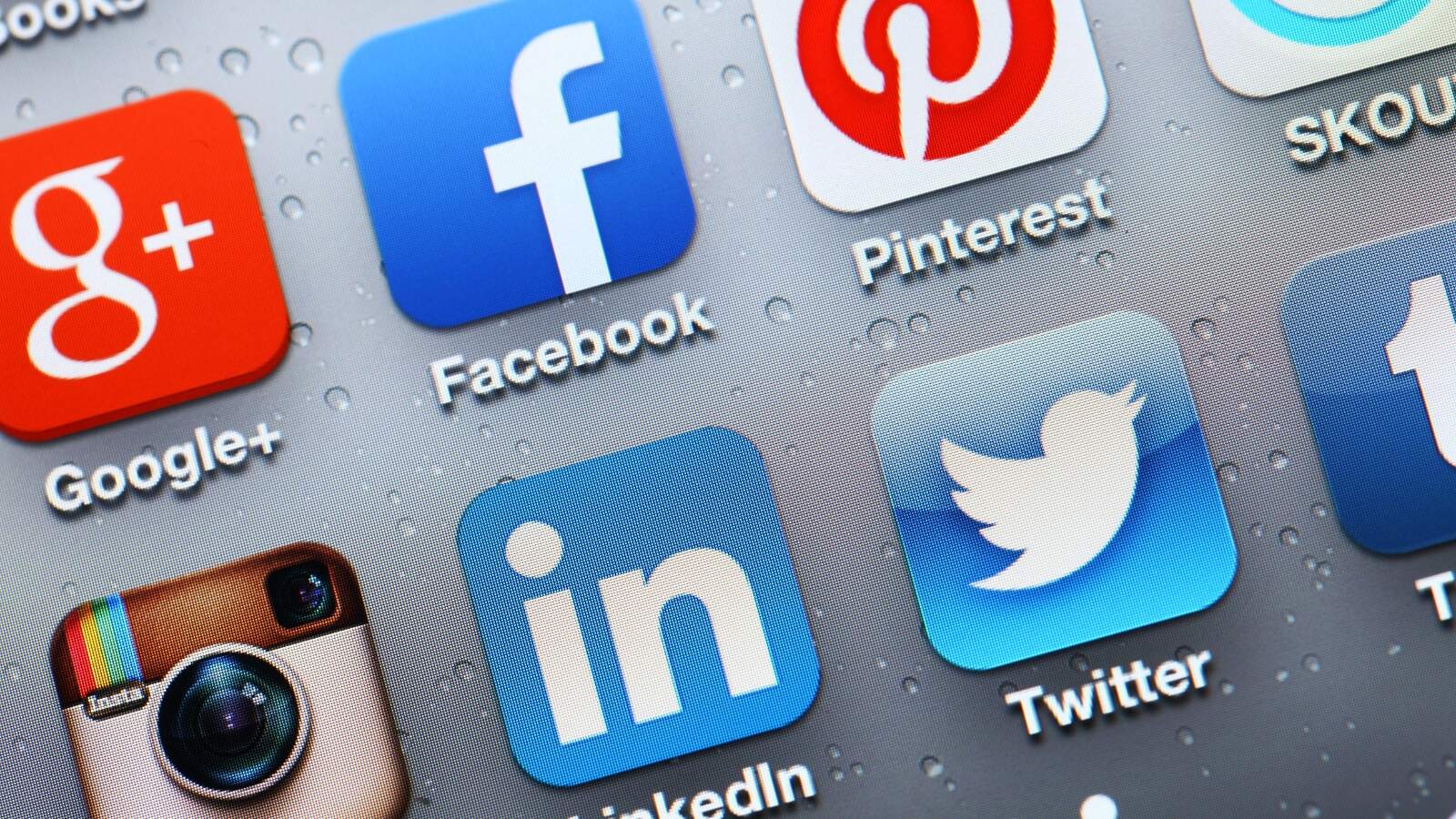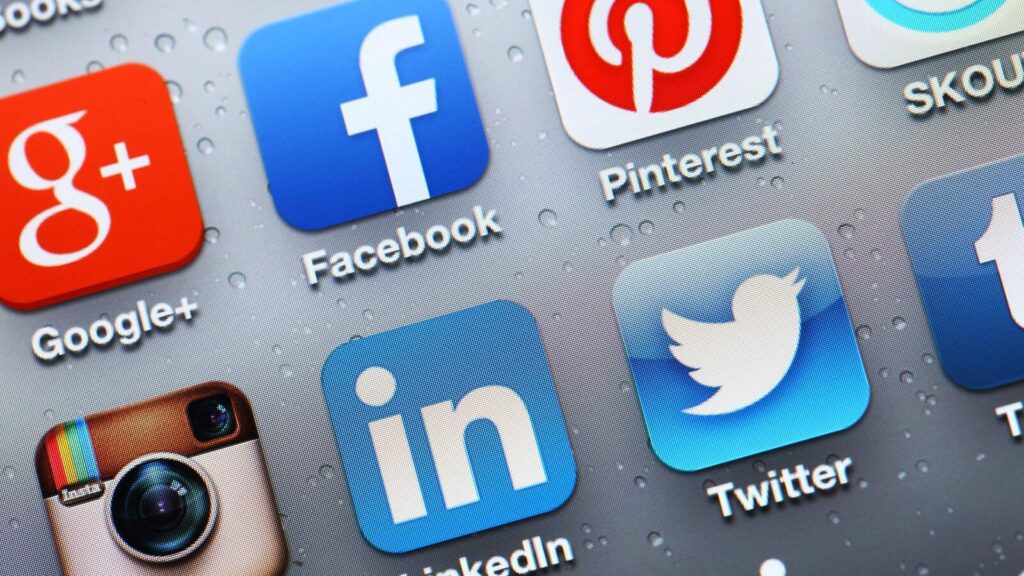 Trust me, Reddit is an amazing platform to kickstart your social media marketing. With dedicated communities full of potential subscribers, it's a goldmine for new OnlyFans creators. Twitter and Instagram are also up there!
Boosting OnlyFans and Webcamming with Cross-Promotion
Did you know that the success of your OnlyFans and webcamming journey could be mutually beneficial? Let's talk about it.
When I first started my adventure as a faceless webcam model, I chose Chaturbate as my platform. Surprisingly, I found that there was an audience who appreciated the mystery. The key was to engage, entertain, and provide quality content.
Now, how does OnlyFans come into the picture? Well, it's quite simple.
You can leverage your fan base from one platform to build your presence on the other. Promote your OnlyFans account on Chaturbate, and vice versa. It's an effective method to increase followers, engagement, and ultimately, income on both platforms. A win-win situation if you ask me!
More Ways to Promote Your Anonymous OnlyFans Account
Ready for more promotion strategies? In this section, I'll share some crafty and effective methods to promote your anonymous OnlyFans account and draw in an eager fanbase.
Make Use of Tools to Grow
As a creator, you want to be efficient with your time and resources. Leveraging platforms and tools that streamline your processes and boost your visibility is paramount. It's all about working smarter, not harder, to reach your goals.
Trust me, Reddit in combination with a tool like Social Rise can be your best friend. It's helped me halve my posting time, stay on the trending page, and automate promotion. You'll find it especially useful while starting out.
Remember, it's not all about the quantity of posts but the quality. With Social Rise, you can manage content better and focus on creating posts that truly resonate with your audience. And believe me, you can earn well, without even needing to promote elsewhere.
Promote Yourself In Forums
Adult forums can be beneficial for promoting your profile. Most of these forums have a dedicated NSFW section where you can promote your content while maintaining anonymity. But remember, blatant self-promotion doesn't usually sit well with these communities. You need to be a part of the conversation and subtly guide potential subscribers toward your OnlyFans.
For instance, Quora is a platform where you can contribute to relevant discussions and subtly promote your OnlyFans. Just attach an enticing image and add your OnlyFans link to your profile. Before you know it, you'll have interested individuals checking out your content.
Partner Up With Other Creators
Joining forces with other OnlyFans creators can be a goldmine, but you've got to be careful if you're adamant about keeping your identity under wraps.
Now, you might wonder, how can I collaborate without showing my face? The key is to find another creator who's in the same boat.
Sharing audiences with a like-minded creator can provide significant exposure, expanding your reach and potential for subscribers. It's an approach that's worked for me, and it's something I highly recommend.
However, remember it's a two-way street. As much as you benefit from their audience, they'll have access to yours too.
Consider Paid Promotion
Another strategy for boosting your no-face OnlyFans visibility is considering paid promotions. It can be hit-or-miss, but when it works, it really works. You'll find numerous online agencies that provide promotional services to help boost your visibility.
Just remember to research thoroughly to ensure the agency is legitimate and worth your investment.
Next up, I'll discuss how to monetize your content effectively and answer some commonly asked questions about maintaining anonymity on OnlyFans. Are you ready for that?
Monetizing Your OnlyFans Account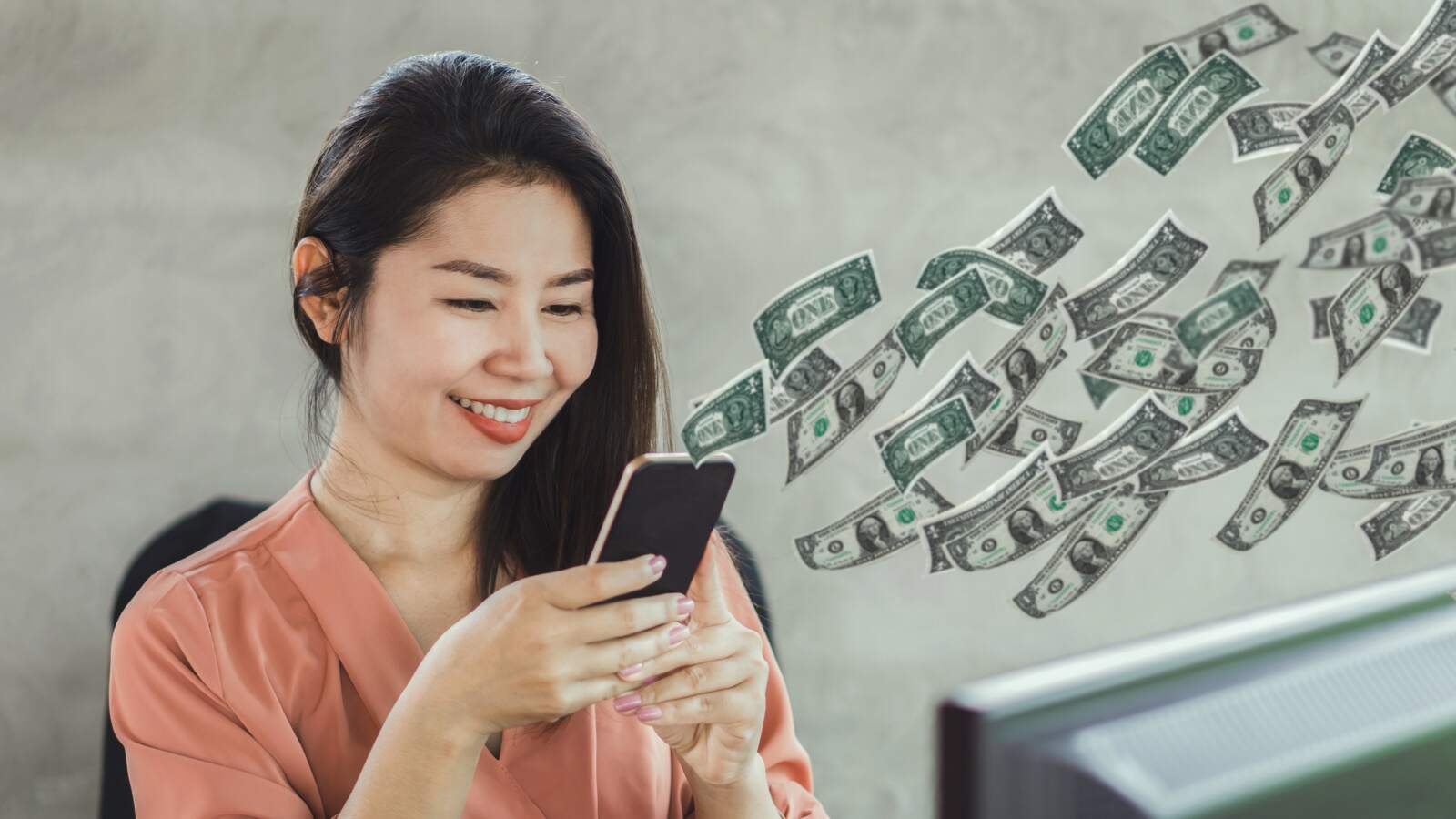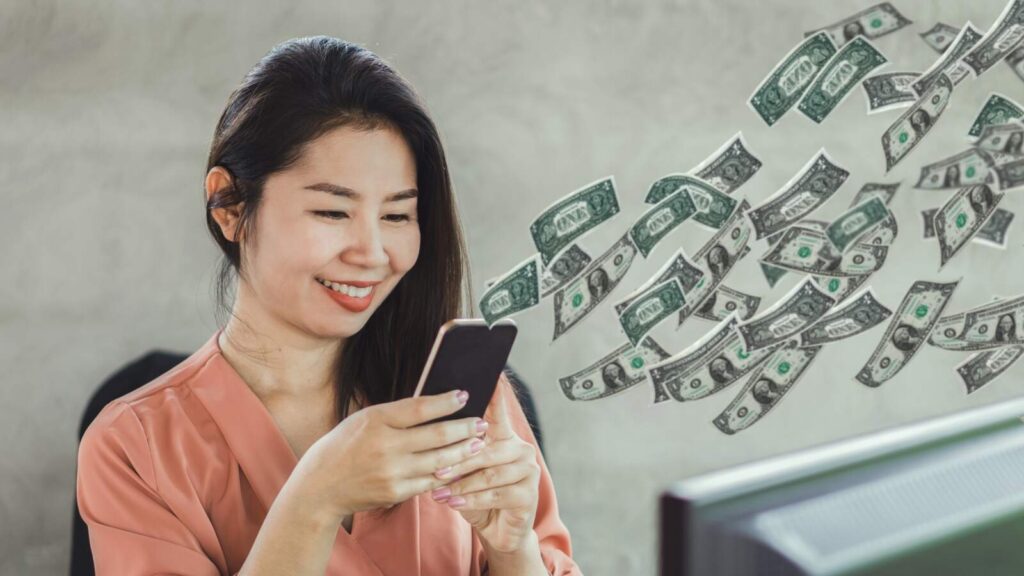 So you've set up an anonymous OnlyFans, found your niche, created your content, and promoted it. Now, let's talk about how you make the moolah without showing your face.
There are two main ways to monetize your OnlyFans account – through subscriptions and tips. As a newbie, I'd suggest sticking to the subscription method first. You can set your price and offer monthly or yearly subscriptions. The more subscribers you have, the more you earn. Sounds simple, right?
However, when you've got the hang of it, don't hesitate to give the tipping method a try. Here, your content is free, but fans can give you tips if they love what they see. It's a fantastic way to earn if you've built a loyal and generous fanbase.
But remember, the key to both is providing quality content that resonates with your followers. And guess what? Custom content can be a real money-spinner!
FAQ: Making Money on OnlyFans Without Showing Your Face
1. Can I create an OnlyFans account without showing my face?
Absolutely! There are no rules against it. The tips provided in this guide can help you maintain your anonymity while maximizing your earnings on the platform.
2. How much can a newbie earn on OnlyFans?
The earnings vary significantly based on several factors like your niche, quality of content, and chosen monetization methods. However, most new creators typically make between $250 and $4500 per month.
3. Does OnlyFans protect my personal information?
OnlyFans takes data protection seriously. They use a secure payment system to handle transactions and they don't share your personal details with other users. However, there is always a risk of users breaking the rules and sharing your content outside the platform. Always be mindful of what you share and with who
4. How long does it take to get my Faceless OnlyFans account approved?
Verification for the platform can take up to 72 hours, but in many cases, it only takes 24 hours. Follow the OnlyFans verification steps carefully to ensure a smooth process.
5. Can I remain completely anonymous on OnlyFans?
Yes, you can remain anonymous. However, OnlyFans will need your real information for payout purposes, but this information is never shown to your subscribers or other users on the platform.
6. How frequently should I post content on OnlyFans?
This really depends on your audience and your content. As a general guideline, it's best to keep your account active and updated. Try posting a few times a week to keep your fans engaged.
7. Is it necessary to promote my OnlyFans account on other platforms?
While it's not strictly necessary, promoting your account on other platforms can help you attract more subscribers, increasing your potential earnings. Many successful creators use social media, collaborations, and cross-promotion on other content platforms to drive traffic to their OnlyFans accounts.
8. Can I change my niche later if I want to?
Yes certainly, you can always change your niche or expand your content categories. However, it's advisable to notify your followers and transition gradually so as not to alienate your existing subscriber base.
Final Thoughts: How To Make Money on OnlyFans Without Showing Your Face
So, that's it! You've now got the complete guide on how to make money on OnlyFans without showing your face. The journey may seem challenging initially, especially when you want to keep your identity a secret from your friends and family. But trust me, it's doable. I did it, and so can you!
With the right tactics, not showing your face on OnlyFans won't be a barrier to earning thousands each month. So, are you ready to start your OnlyFans adventure?
---
Check out more from Webcam Model Careers:
TikTok NPC Trend: Discover the Digital Goldmine
Can You Really Make Money Selling Panties
How to Be a Foot Model Online and Make Money Showing Your Feet