You're probably thinking: Can you really make money selling panties? But if you're reading this article then I'm guessing it just might be worth your time.
Seriously, women are making bank by selling their used undies online for cash. And not forgetting men, it can be big business for you too! Just check out malethingsworn.com you will easily find buyers for your used mens underwear
This side hustle may not be for everybody, but if you decide to do it, know that there are many options available when it comes to finding clients willing to buy these items! You don't even have to work in the adult industry.
To get started, you'll need to do some research and find the best platforms for selling panties on the internet. Once you've chosen a platform to use, there are some important things to keep in mind if you want to make money selling used panties online.
We'll look at why men like to buy used panties, how much money you can expect to make, and how you can get started with this surprisingly lucrative business!
What Should I Know Before Selling Panties Online?
Before you start selling panties, you need to understand if it is something you really want to do!
You also need to know your market. Who buys them and why. This can be difficult for some people because they might not want to think about their underwear being used by strangers.
But the fact is, it has to be done if you want to make good money from this career path.
Furthermore, consider any other products that are similar in nature and price point. That way you'll have a better idea of where yours fits in with everything else out there on the market. This will help guide pricing decisions later down the line.
Finally, selling used underwear online is 100% legal and one of the easiest and most profitable side hustle's out there today. Better yet you can do it anonymously!
Why Sell Used Underwear Online For Money?
Why not make some extra cash? You don't need any qualifications and there's no real investment.
Oh yeah – it might sound weird but there is a hell of a lot of people who are actually interested in buying used underwear online! Panty Fetishism as it is known is when someone becomes sexually aroused by seeing, touching, or sniffing women's underwear.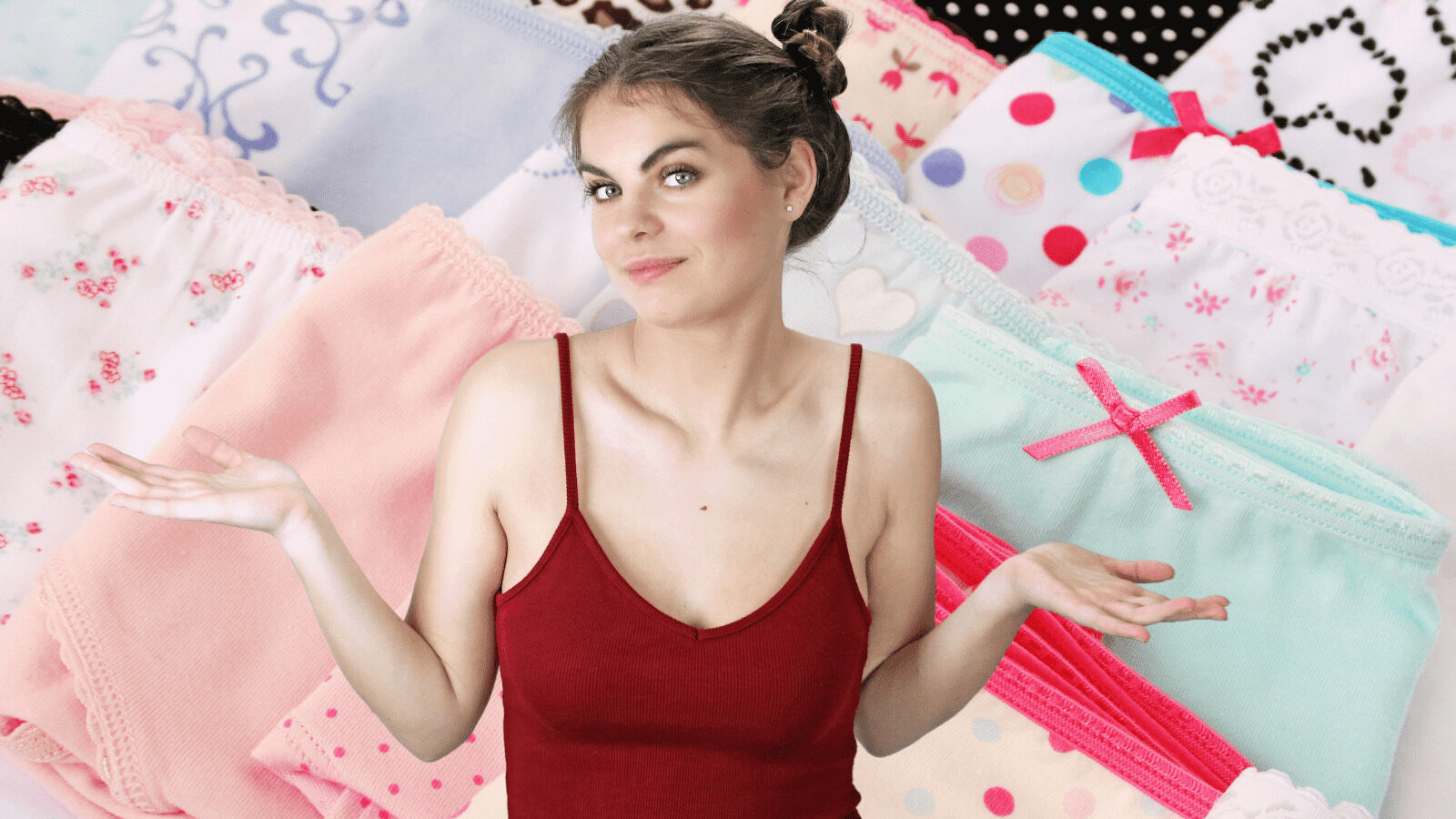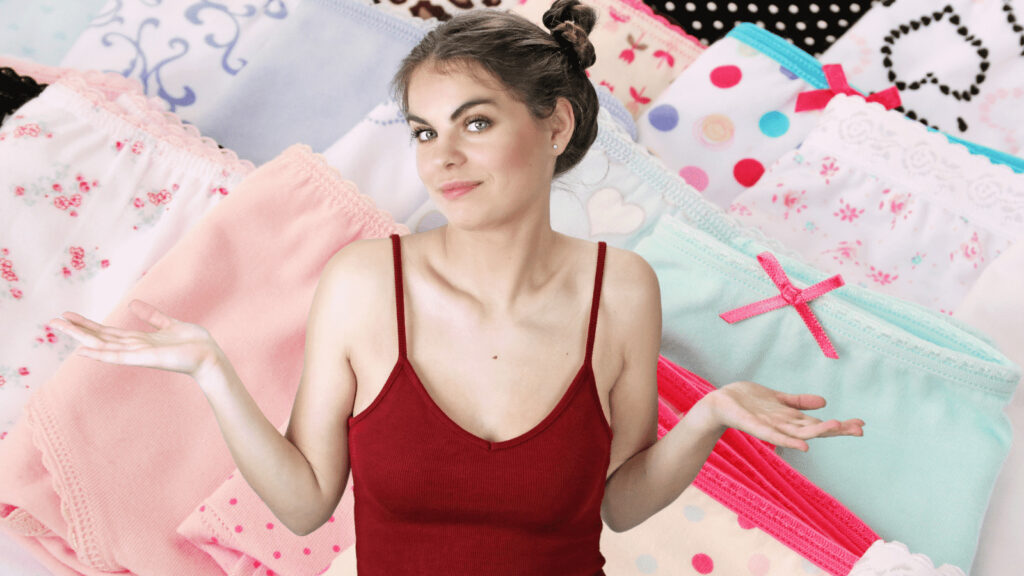 During the 1990s in Japan, used panties became a popular type of panty fetish. Burusera shops where primarily schoolgirl or sailor outfits worn by Japanese teenage girls were sold, evolved into selling used underwear.
Unlike Japan where Burusera shops exist, around the world, you can just sell your old panties through specialized platforms or marketplaces.
Key Benefits for Selling Used Panties for Extra Cash
It is simple to get started and requires no capital.
Completely free to begin if selling used items.
In high demand, with unlimited earning potential.
Is a quick and easy way to supplement your regular income.
Do Men Really Like To Buy Used Panties?
The simple answer is Yes! Men love to buy panties and other used clothing items. The majority of buyers are male but many women also buy panties and other items.
Men like to buy these items for a variety of reasons, including the fact that they are sexy and intimate. But also because they allow them to get close to the owner of the item in question.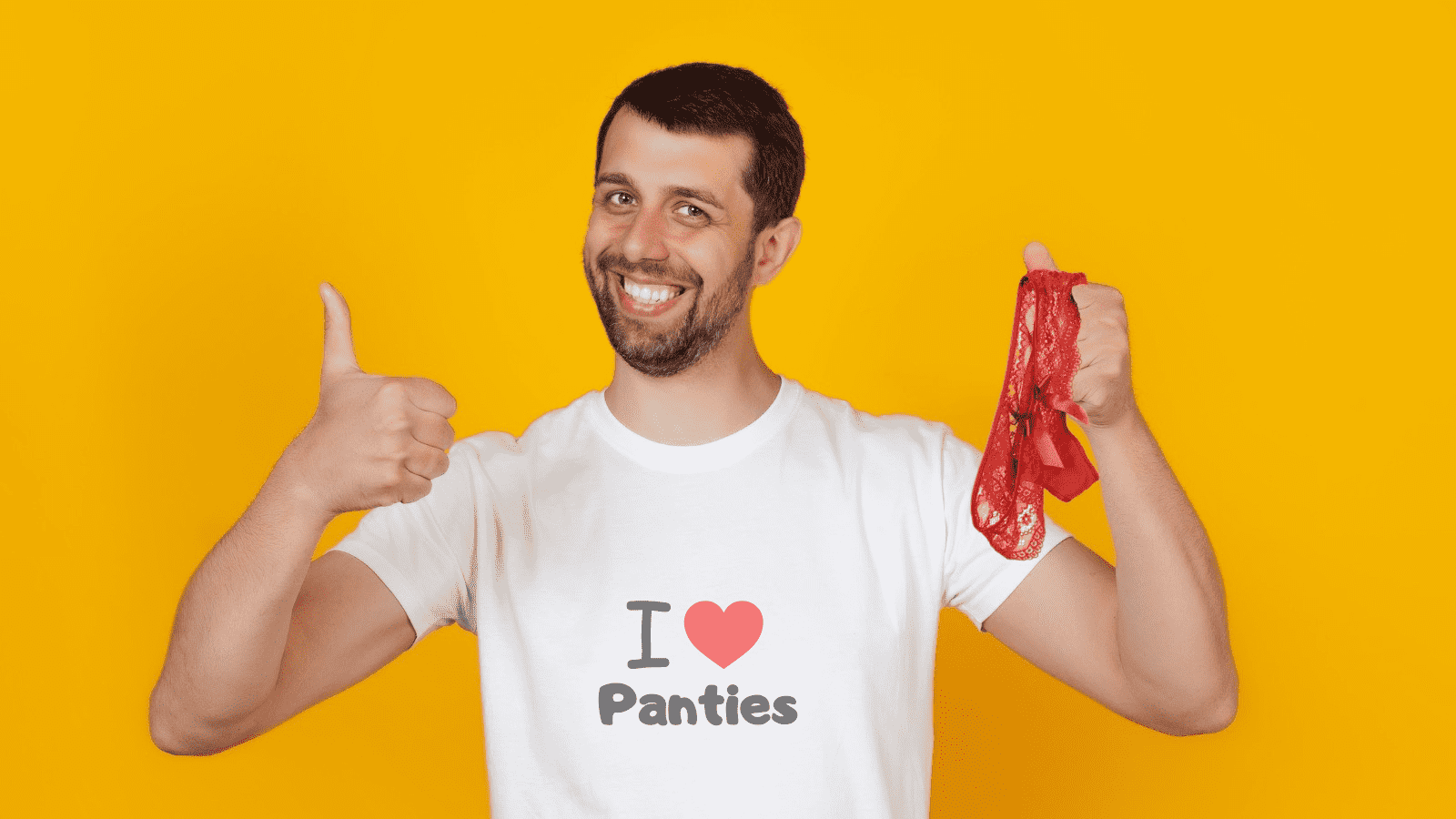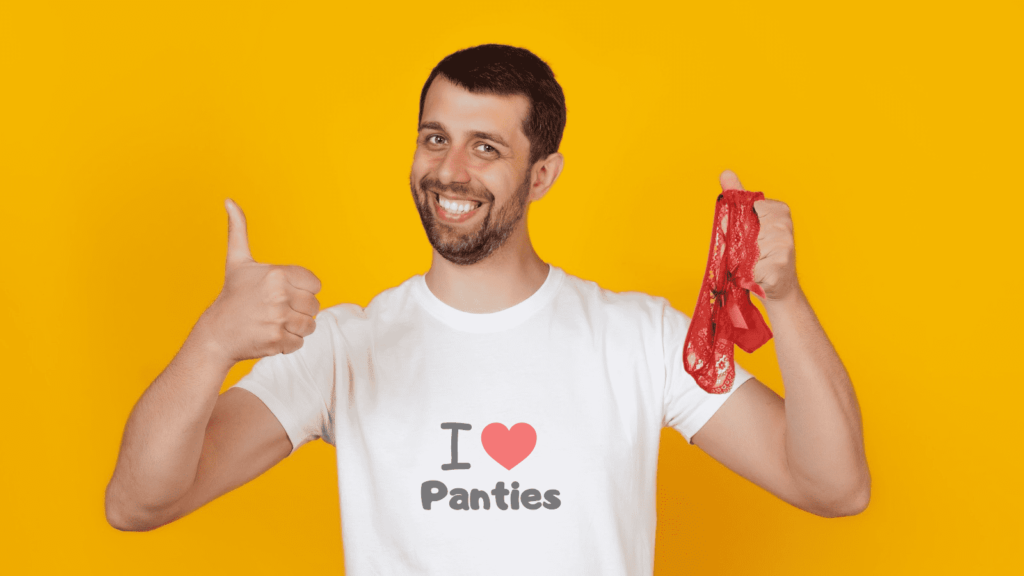 Some men enjoy purchasing used panties and other intimate clothing because they love the way they feel on their skin. Others enjoy how unique each pair is. Because each piece has been worn by one person over time. This makes them more personal than something you would purchase new from a store where thousands of people have handled it before you even got there!
Men also tend to be attracted by smells (which is why most women's perfume appeals to men), so if someone has worn these pieces before then chances are there will be an attractive scent left behind too!
How Does Selling Used Underwear Work?
Firstly, you'll need to choose your platform. Your immediate thought might be: Why can't I just sell used panties on my own? Well, there are plenty of reasons why you may decide to sell your used panties on a marketplace. One is that they can offer you much more visibility than what you would be able to acquire on your own. Unless you already have a huge following of interested buyers.
When people look for used panties to purchase, they generally want different options. And not always just one single person to sell them dirty underwear. Used panties marketplaces can provide you with a fun, creative way to showcase your products and give you access to buyers who are interested in them.
If you have a good following on your socials, or on sites like OnlyFans or Chaturbate, of course, there will be guys interested in your used underwear. You could sell directly to them through those channels or direct them to your preferred panty-selling platform.
Where To Find The Best Platforms for Selling Panties?
There are many different platforms you can use to make money selling used panties online. Each platform has its own set of pros and cons, so you should choose the best one based on your specific situation and needs.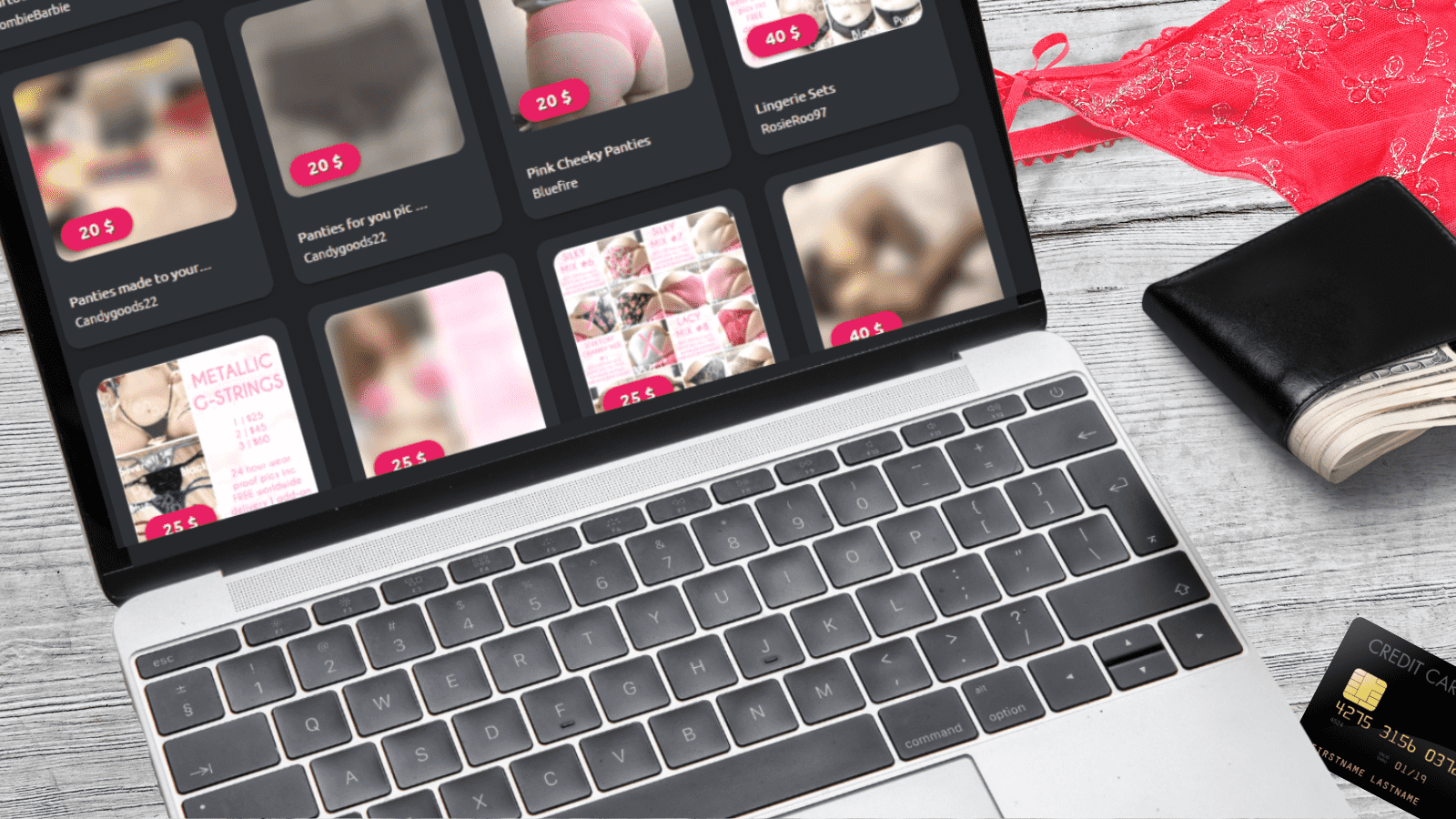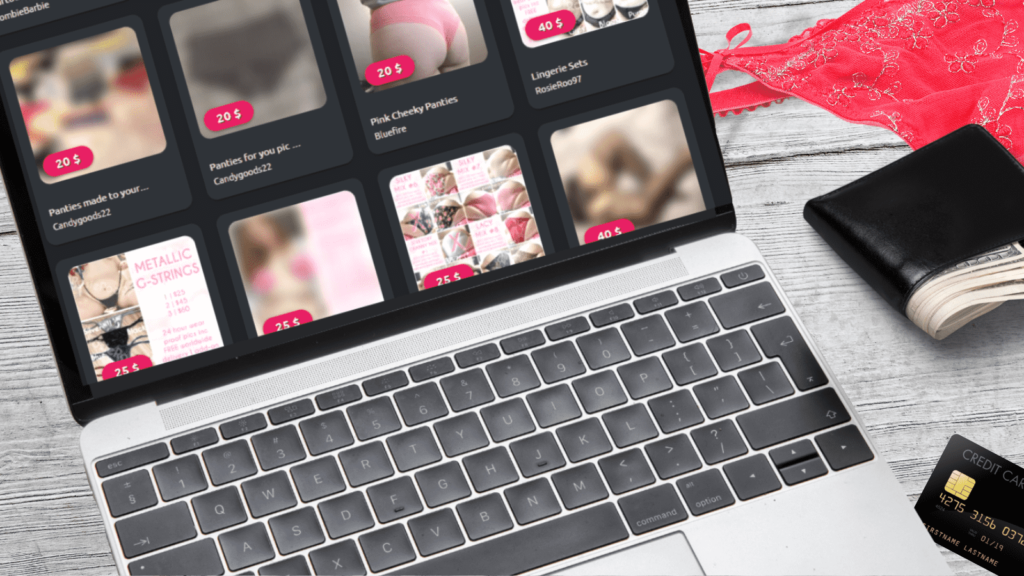 We've had a scout around some of the best places to sell used underwear and listed them below:
PantyDeal
PantyDeal claims to be the world's best marketplace for used panties. They may be right! You can sign up for Pantydeal for free. You will also have your own online store where you can set your own prices and interact with customers.
Selling on Pantydeal is completely anonymous, but many sellers choose to include their faces when listing their items.
The great thing about Pantydeal is that you can list your items without being charged! Sellers keep 100% of their profits. No listing or transaction fees!
When selling on Pantydeal, you will be paid via PayPal or gift cards. However, payment arrangements are only made between you and the buyer.
Snifffr
Snifffr.com is a marketplace where you can buy and sell used panties safely and anonymously. Working much like Pantydeal, you can manage your own personal shop-front where you chat privately with customers to organize the sale and shipping of underwear directly.
There are no transaction fees on Snifffr as the buyer pays to privately message you.
One of the reasons why Sniffr has won the hearts of most used panty sellers and become the topic of discussion today is due to the fact that it's trustworthy.
On snifffr.com, your used underwear will be exposed to a multitude of buyers 24 hours a day, 7 days per week, and 365 days per year. With more exposure, you have a better chance of quickly and easily finding ready customers.
Sofia Gray
Sofia Gray has become one of the largest platforms for buying and selling used panties. With no fees taken from sellers, this site allows you to sell as much or as little used underwear as you want.
It also provides you with your own personal storefront where you can control what items are listed and how much they cost.
Sellers on this site claim that on average they made up to $360 by just selling eight items per month. Providing them with extra cash while working part-time elsewhere.
Overall, users seem very satisfied with the services provided by Sofia Gray – it's clear that they are currently rated among the top marketplaces to buy/sell used undergarments online.
Scented Pansy
Although it's not the biggest panty-selling platform, Scented Pansy is certainly a leading contender.
The site is easy to use and has a fun vibe. It has all the functionality you'd expect of a major player in the panty selling market, like an easy-to-use search tool, as well as a huge selection of sexy panties to choose from.
It's very affordable, with the basic membership being FREE! The monthly fee for premium membership is around $10 USD. You also receive real support with timely customer service responses.
They are constantly upgrading their features based on customer feedback.
On Scented Pansy, privacy and safety are also top priorities. Your identity and personal details are always completely anonymous and protected.
The review system provides an additional benefit. Reviews are only permitted once an item has really been sold, not just randomly.
Finally, a top-notch analytics dashboard that allows you to handle all of your orders conveniently from one location, track your daily revenue and promote listings to the front page.
Overall, the site is really well laid out with great functionality and an awesome community of sellers and buyers alike.
Can I Sell Used Panties on Chaturbate?
Yes! You can sell your used panties on Chaturbate! Showcase them for sale on your profile for a token amount of your choice. To do this, you will need to follow the below steps:
With your camera or smartphone take quality photos of some of your worn underwear.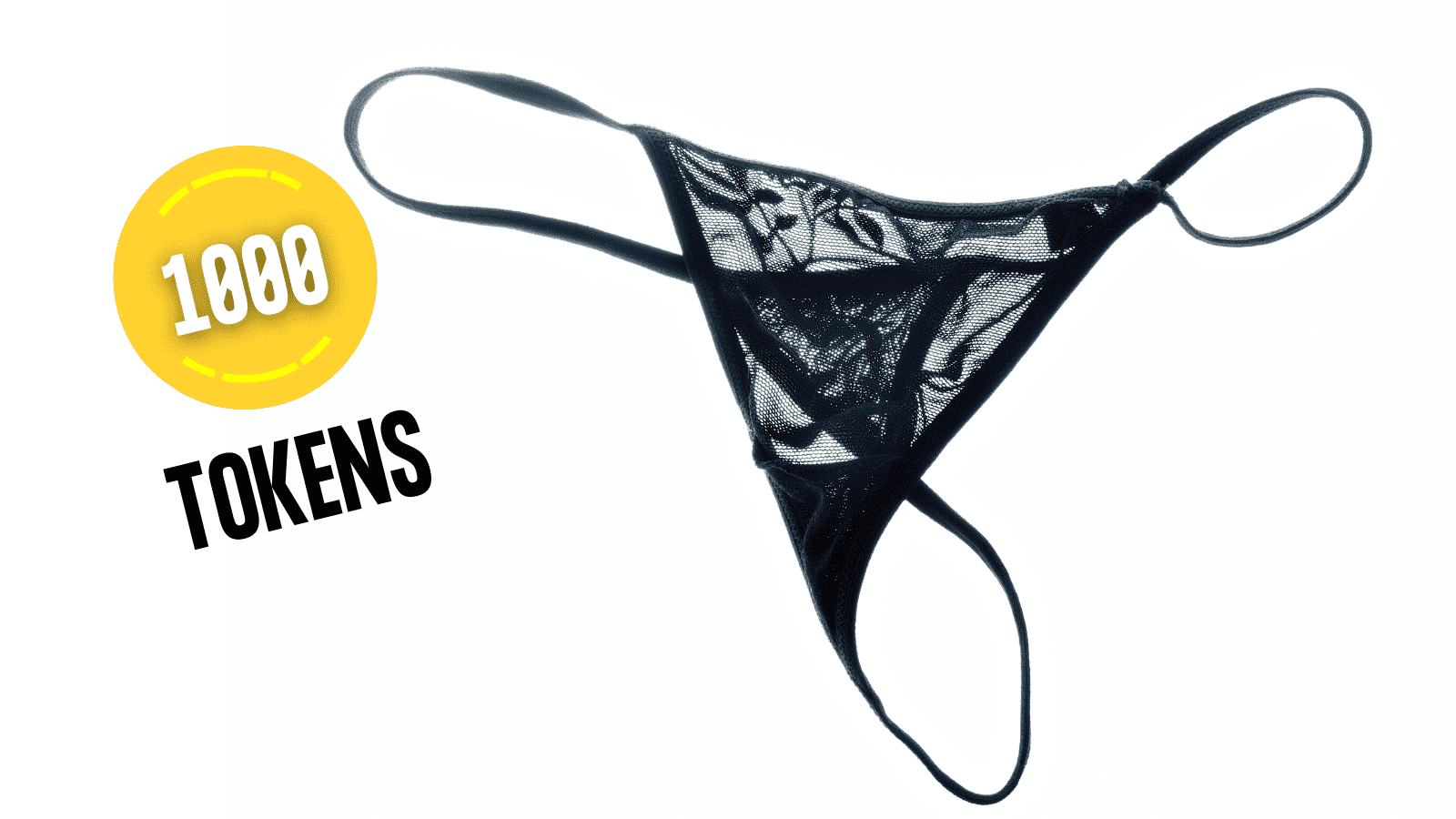 Create a "Photo Set" by uploading some pictures of your used underwear to your Chaturbate bio. When in your bio click on "Upload new pics."
If you have many items for sale you can charge members a token amount to view the whole collection. If choosing that way, have the item token amount included in your photos (like the above thong pics).
Name the photo collection as something like "Used Panties for Sale."
Select who can see the used panties photo set. In this case, you want to choose "Only people who purchase."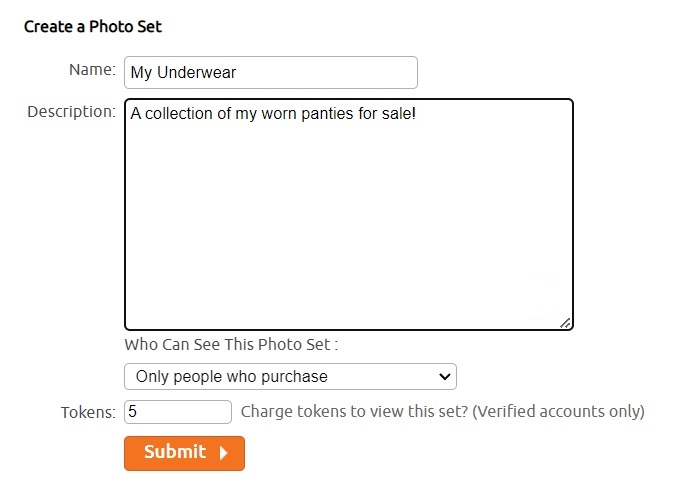 When a viewer uses their tokens to purchase the used panties or to view the collection, you can then send them a PM (Private Message).
Ask them to tip a single token along with their email address attached as a "Tip Note." This is how tippers are able to send you their email addresses so that you are able to discuss shipping information, etc.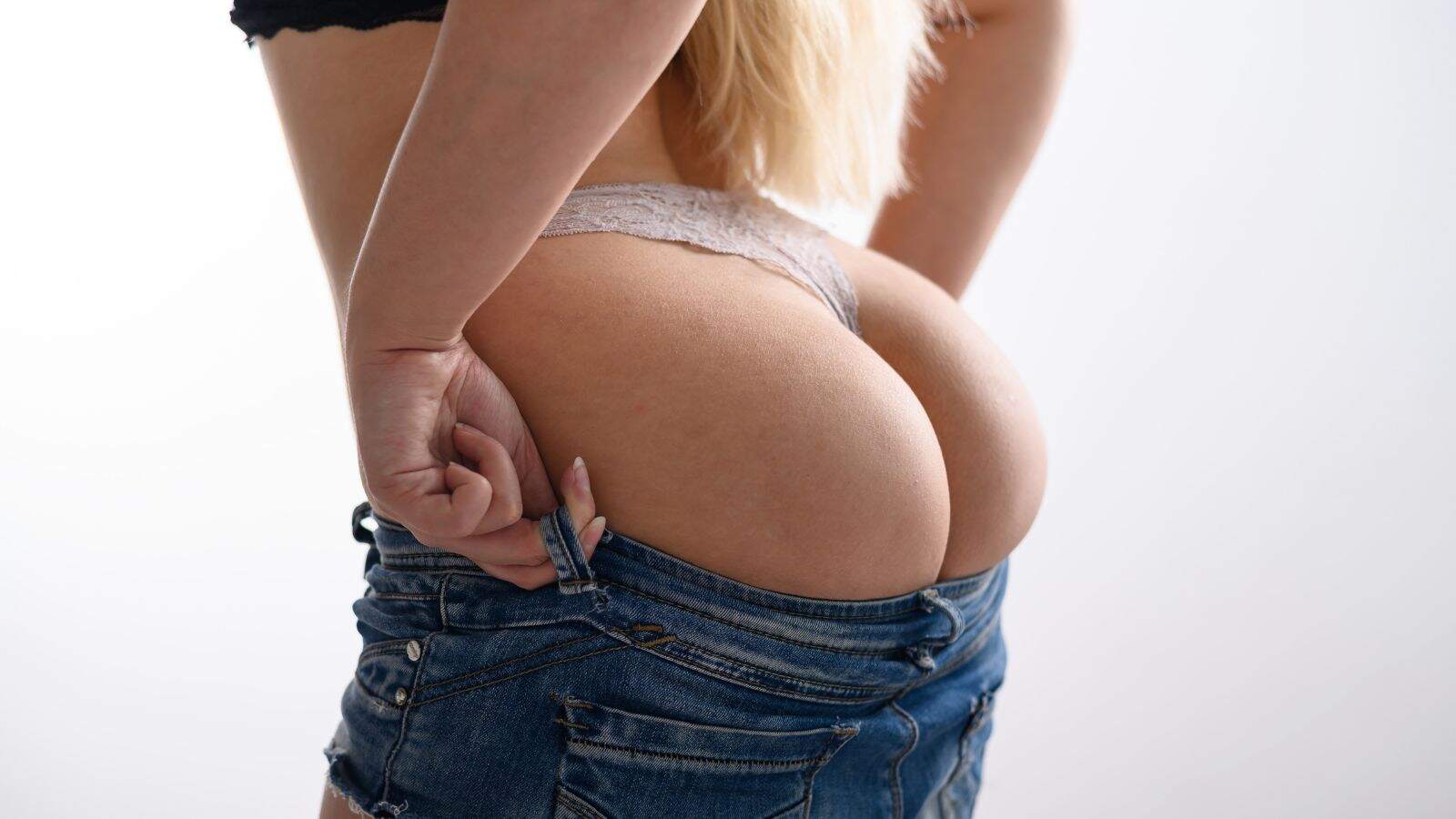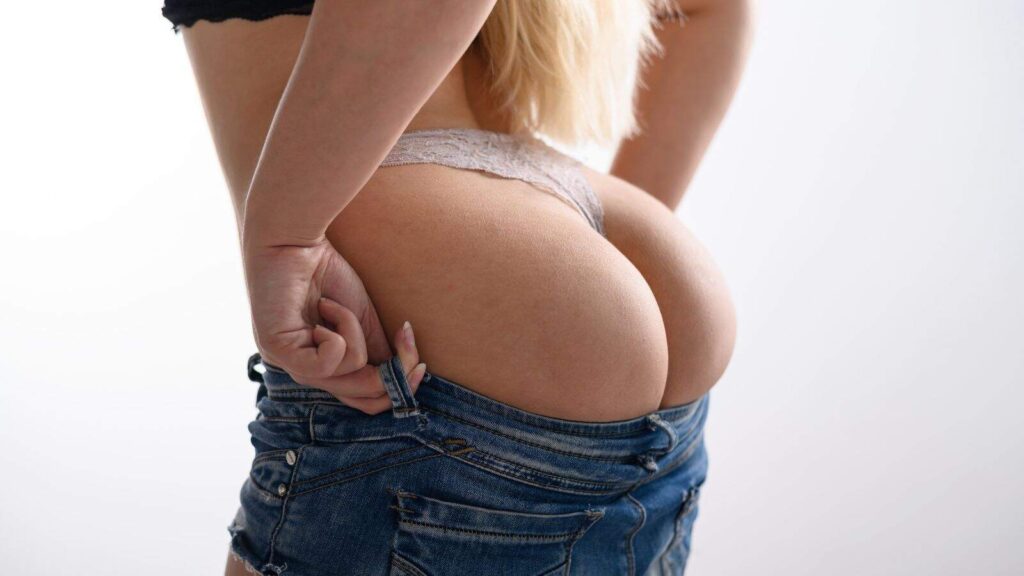 Sell Panties on Chaturbate
Become a Camgirl and sell your worn underwear online. Chaturbate has a huge community of members waiting to buy your used panties!
I've Made My First Sale, Now What Do I Do?
Once you've made a sale, you will have to get in contact with your customer to obtain their mailing information. Some panty-selling platforms that offer storefronts might automate this process for you; however, depending on which site you've chosen to sell through, you may have to contact them yourself.
Keep a record of their mailing address safe and away from prying eyes so that it cannot be used for any other purpose than for sending the order.
It might also help to include an extra clause that warns buyers that if they do not provide their real name, you cannot guarantee delivery of their package if no one is home when the courier is delivering to them.
Note: In most cases, you need to show proof of identification bearing the same name as on the shipment in order for pickup if there is no one home at the time of delivery.
How To Ship Worn Panties And Other Undergarments?
Now that you know where to send your items, you are ready to ship them! This can be done either in-store or online. If you decide to do it online, note that many places offer package pickup.
However, before shipping, be sure to seal your panties in a bag (to preserve any scents and keep them free from damage) then put them in a postal envelope or a packaging of your choice.
It must be remembered that shipping is not always cheap! Depending on what you're selling or sending to your customer, it may make sense to use a flat rate when shipping. Flat-rate shipping is a shipment model in which you pay a fixed price for your packages regardless of their weight.
If you are in the UK you could use postal and delivery services like Parcelforce or Royal Mail. Additionally, if you are in the US, companies like USPS or UPS offer flat-rate shipping options.
Note: You should also bear in mind that if you are shipping internationally, you will be required to pay taxes on the goods when they cross the borders and they may also be subject to inspection as well as rejection.
Will The Customer Find Out My Address?
There are numerous ways to protect your return address in the event that a consumer is unhappy with their purchase for any reason. For example, using a PO Box or a mail forwarding service (which are similar to a PO Box, however, they send your mail directly to you).
It is important to note that there will be some costs involved. The monthly cost for a PO Box in the United States ranges from $4.33 to over $21.50, with an average price being roughly $9 per month. Check around for prices in your area or country.
Online mail forwarding providers will also have varying fees for the use of their services. Be sure to shop around for the best options and costs that suit your budget.
How Much Money Can I Make Selling Used Panties?
Let's talk about money, now that you have a better understanding of what's going on and how to start. As that's the true purpose behind all this, right?
Selling used panties might sound fun! But if you want to be successful at it, you must make sure it will be worth your time and effort.
"How much money can you make selling used panties?" is a question asked time and time again. Though many other bloggers won't talk about it, let's try tackling it head-on! This industry allows you to choose the amount of money you want to make!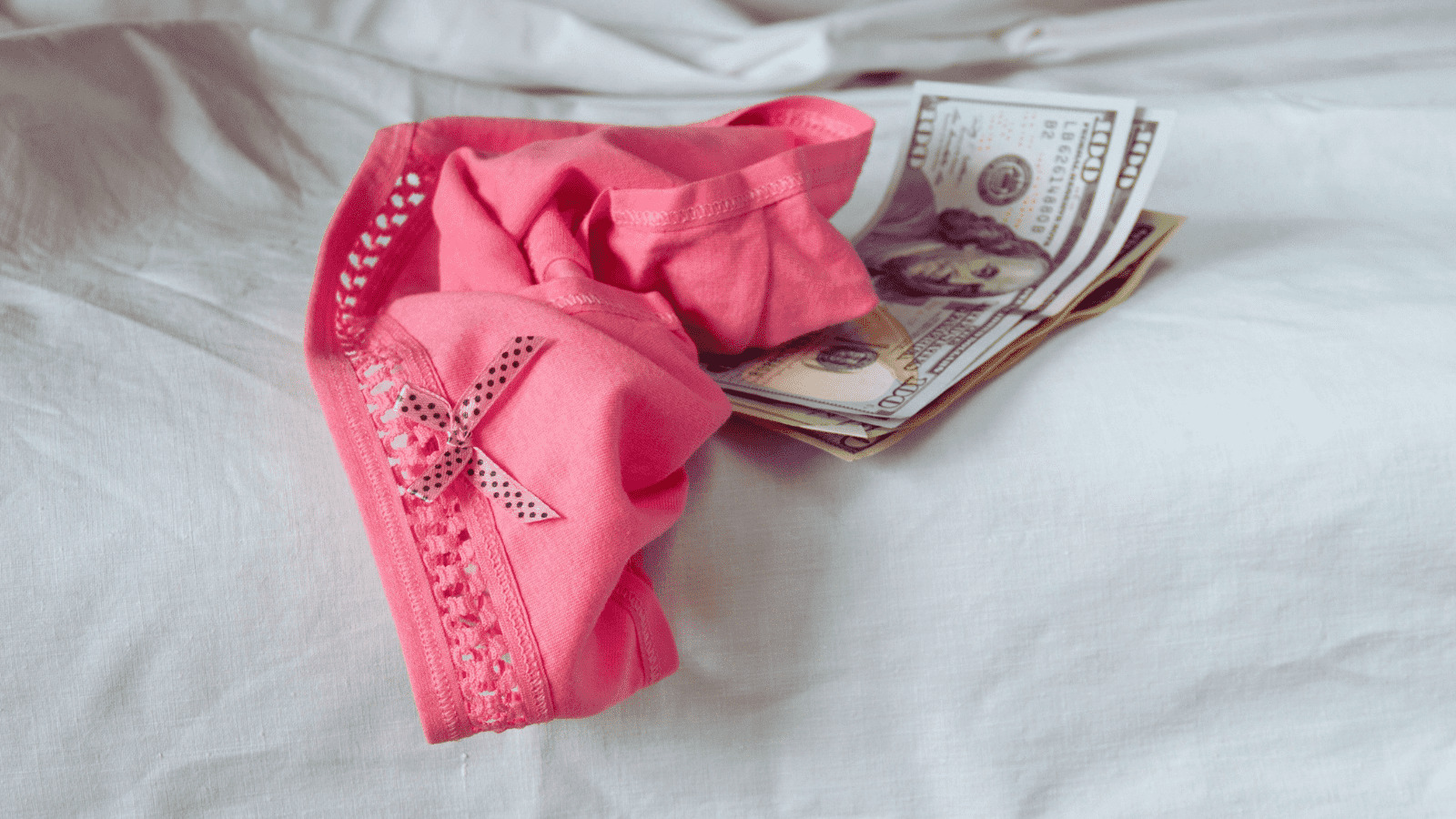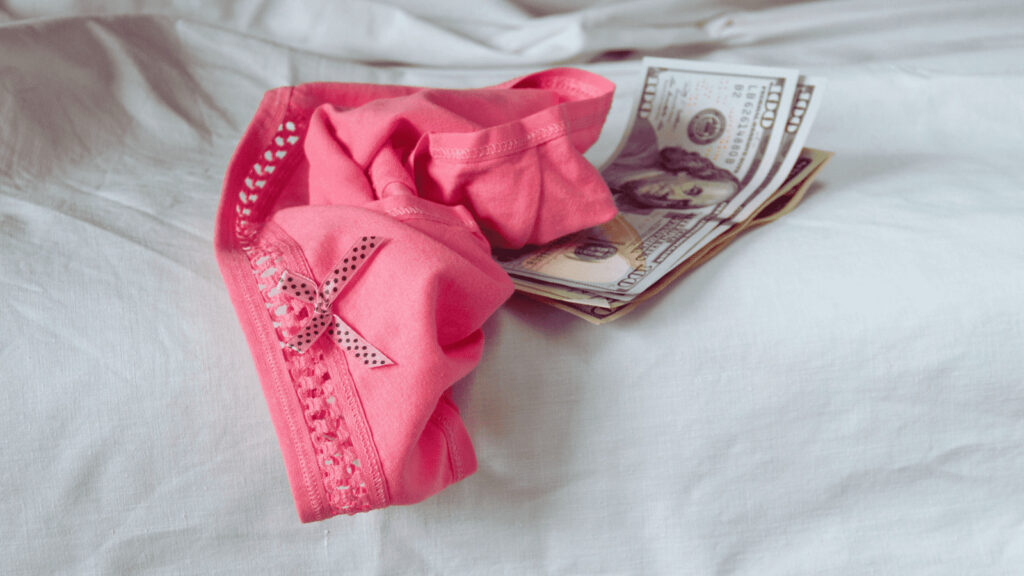 Be Prepared for Some Negotiating (But Stand Firm!)
As you may know, when selling any second-hand items, buyers will often try to negotiate on the price.
Setting a firm price and sticking to it can sometimes be hard. So, set your price slightly higher than your bottom line. You'll then have some flexibility if a buyer starts negotiating with you.
However, try to stand strong on your prices! If they're a huge fan of yours, most people will usually pay what you want them to (within reason).
What Does The Average Used Panty-Seller Make?
Roughly the average seller can sell around 8 pairs of used panties per month with each pair fetching between $30 and $45. This means you could be making between $240 and $360 (or more) per month. That's more than 4 grand per year you can make selling worn panties!
While it's not a full-time job, there's plenty of cash to be made. Get just one customer who loves your items and wants to purchase more or some huge transactions and jackpot! You've smashed your monthly goal.
The figures provided are merely estimations of how much money you can make selling your worn panties. Of course, some sellers will make less than others, while most will do extremely well.
Tips For Being a Successful Used Panty-Seller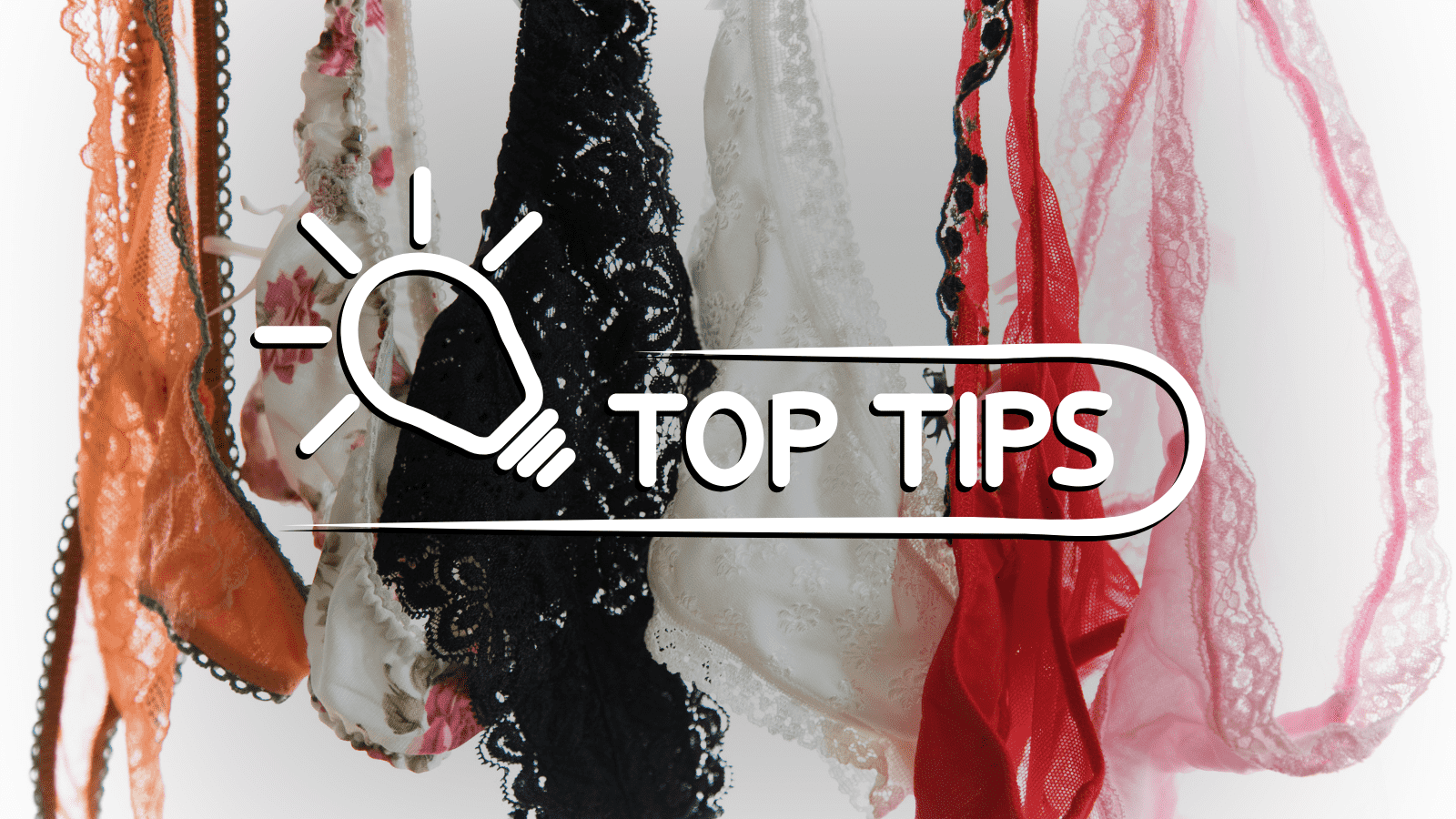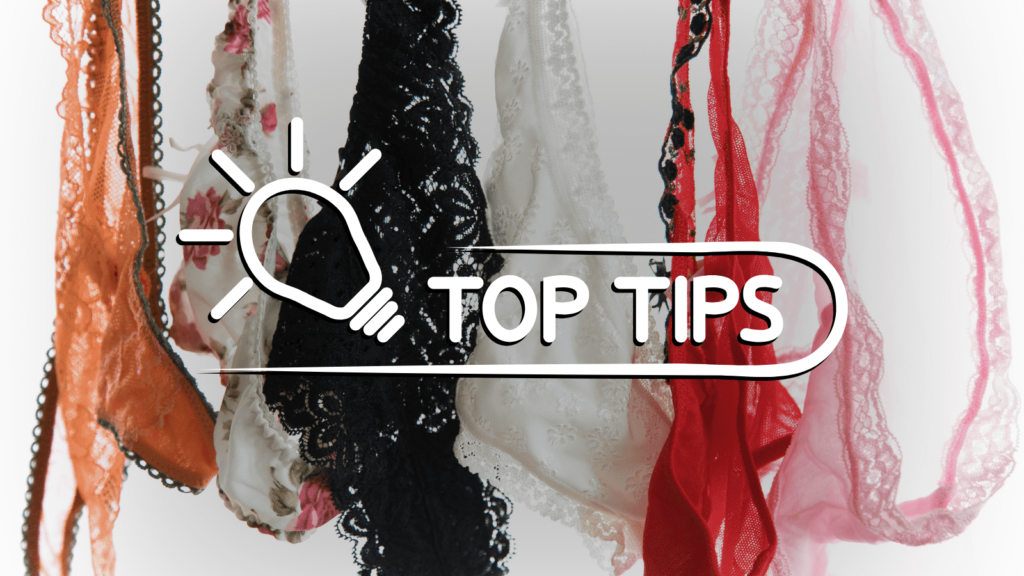 Stand Out from Others
Research what the successful sellers are doing, and take inspiration from their success. Try to be as unique as possible—find your own niche if you can.
Take Quality Photos
The clearer and brighter your photos, the better chance you have at getting sales. Try different poses and positions to appeal to different sellers. Remember you don't have to show your face!
Provide Detailed Listings
Let buyers know as much about your items as possible. Give them a detailed description of the materials, how you wore it and when and how long you wore it for. This will help them make their decision more easily.
Develop a Connection With Your Buyers
The most important takeaway from this lucrative side gig is that you are a salesperson! You're promoting something to potential clients. You want to establish a good rapport with them, appear enthusiastic, willing to negotiate, polite, and of course, have satisfied customers who keep coming back for more.
Use Social Media for Promotion
You can also promote your items and direct people to your website, or marketplace storefront using Social Media. And while marketplaces can help you sell your panties, Twitter has a vibe that's NSFW-friendly, which can be a great way to attract new customers.
When promoting your used underwear for sale on social media, use relevant hashtags to draw in more customers. Some good ones include #usedpantiesforSale, #usedunderwear and #pantiesforsale.
Cross Promote On Adult Platforms
Do you make adult content? Maybe you're a cam model or have an OnlyFans account? If so, use one of these to promote the other. If people love what they see on your page, they'd probably want to buy an item from you because they've seen you wear it before – link them up to where they can buy it from your Shop!
Be Willing To Accept Customer Orders
Be open to accepting certain requests when it comes to used panties fetish. Customers often ask for very specific items, such as sweat from the gym or period residue; or cum stains. Furthermore, some customers have material preferences, such as preferring lace over silk. As long as you're comfortable fulfilling these requests, don't be afraid to do whatever it takes for them to be satisfied with their purchase!
Stock Up On Panties And Buy In Bulk
Got a lot of orders coming in? Stock up on your product! Buy in bulk quantities and at discounted prices to make even more money on resale. For example, if you can source underwear for a few dollars per pair and resell them at $30 per pair, that's some crazy profit margins!
Consider More Than Just Panties
Besides panties, consider selling other intimate used items such as used stockings, bras, and socks! Heck, on some of these sites they are selling used condoms and jars of squirt juice! If a buyer seems interested in some of those other items, discuss it with them in your messages and see if you can make more sales!
Don't Do Anything That Makes You Uncomfortable
While you should be open to all types of requests, it's important to set your own boundaries. If a customer becomes too pushy or overly aggressive with you, don't hesitate to politely refocus them on the item negotiation.
When they continue to hassle you after your polite requests, remind them that they could try going to a different seller if they're unhappy with your service (or products). You could also, report any suspicious behavior, you witness, which will help to keep other sellers safe too.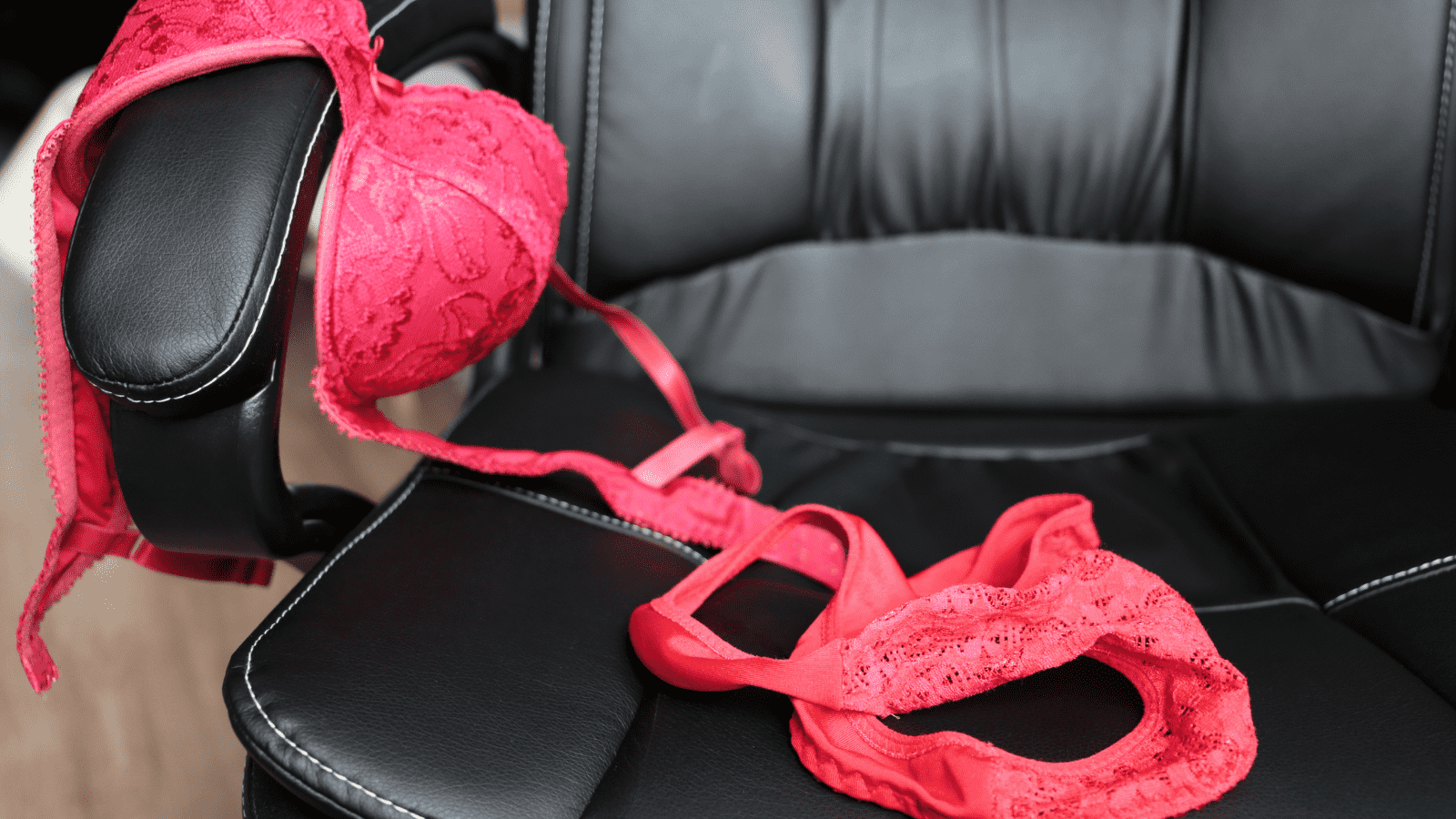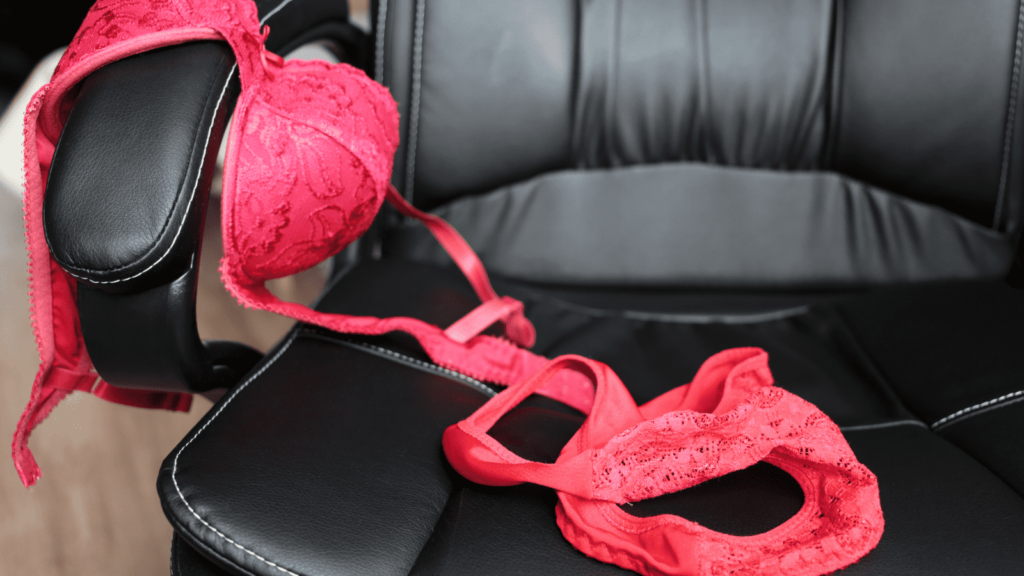 Final Thoughts On Selling Your Underwear For Money
Sure, selling used underwear online might seem like a strange business idea. But it can actually be quite lucrative if done properly! If you're comfortable with it, this could be just what you need to make some extra cash while having some fun at the same time!
Just like any business, it takes time and effort to get started but if you're willing to put in the work then you can make some real money! There are plenty of people out there who will pay top dollar for used panties and other intimate items. It's all about finding the right audience and then marketing to them effectively.
Start selling used panties for money today!
---
Check out more from Chaturbate Careers:
How to Be a Foot Model Online and Make Money Showing Your Feet