The benefits of having a good profile on Chaturbate or other platforms cannot be overemphasized. Great for getting serious clients and members to your page. Equally, Fan clubs are another great way cam models on Chaturbate can earn extra tokens and increase income. Here you will learn about Fan Clubs, what they are and how to create one.
What Are Fan Clubs?
Fan Clubs are an organized group of fans, of a person or a celebrity. Most fan clubs are run and organized by someone ready to dedicate their time and attention towards promoting themselves, or a person that they are a fan of. There are many official fan clubs of popular cam models where posts, pictures, short clips are shared with the model's supporters.
For us to say this is a fan club, fans (enthusiastic supporters) are required. For any cam model to ensure they have loyal people to support and interact with their shows they need to host fan clubs. Nowadays we can find many adult performers with fan clubs on various platforms.
Not only will fan clubs help promote your shows, but you can also make an extra income through selling fan club subscriptions. If you can promote yourself well and build a good fan base your supporters will remain loyal to you, even if it requires them to spend more of their money to see or interact with you.
The Benefits of Running A Fan Club Are:
It allows you to create a better relationship with your fans.
You are in control of content you share with your fans and when.
Promote your live shows and keep members informed when you're online.
Set your own rates for your fan club subscriptions (price per month or desired period).
How To Start Fan Clubs On Chaturbate
For broadcasters, setting up a fan club is very easy.
Once logged in go to 'My Profile'.
2. Click on the 'Settings & Privacy tab'.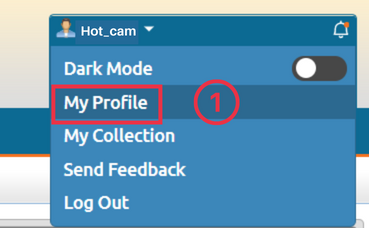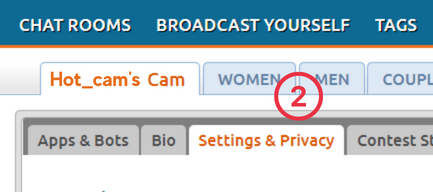 3. Under 'Fan Club Settings' select your Chaturbate fan club subscription price.
4. From the 'Bio' tab navigate down to 'Pics & Videos' to upload your content.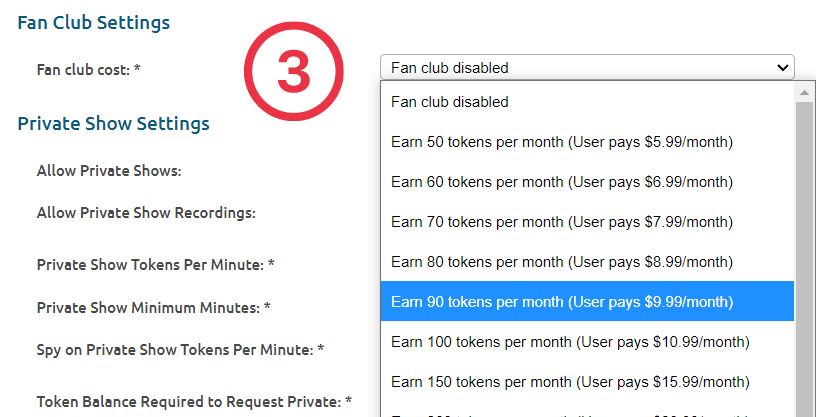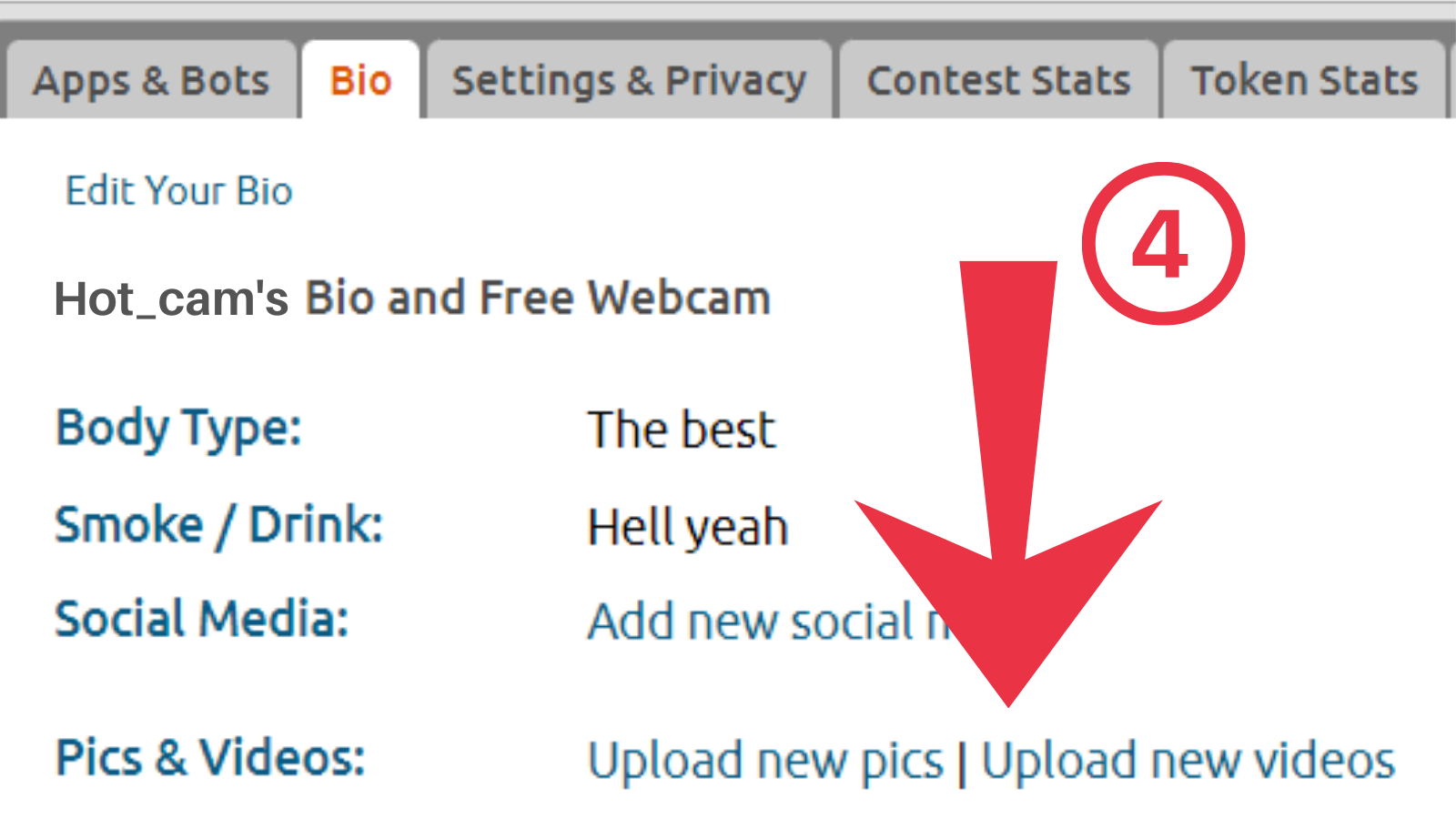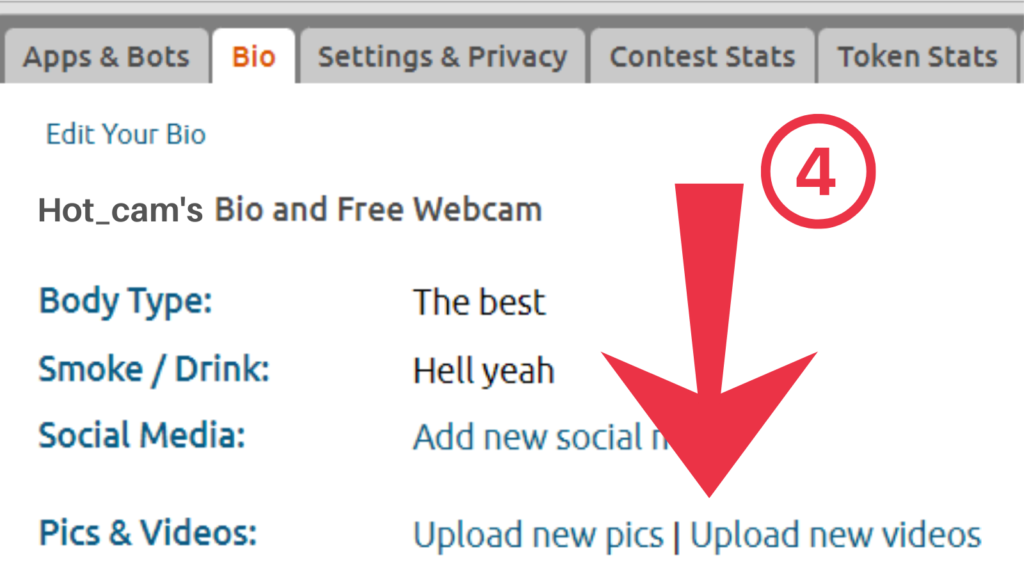 After the above steps have been completed, invite Chaturbate members who interact with you and your shows to join your fan club.
Your Fan Club supporters can be easily identified, as their usernames will be highlighted in green.
Fan club Settings For Uploading Content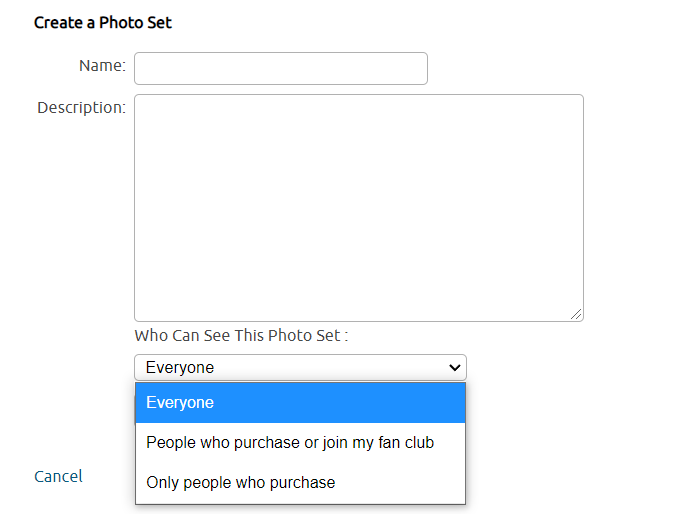 There are many options to choose from when uploading your videos. You can decide to make your content only available for fan club members only or on purchase. You can make your content available too.
Everyone: Your video clips and picture content are available for everybody for free.
Fan club: Only your fan club members have access to your video clips and picture content.
Non-fan club member purchase: It is free for fan club members, but others must pay for access.
Purchase: All users need to pay to have access to your video clips and picture content.
Instructions for Chaturbate Members To Subscribe To A Fan Club
As a member of Chaturbate, you can subscribe to your favorite broadcaster's fan club. Once you receive access to a broadcaster's fan club content, your username will be highlighted in green in chats. There is no limit to how many fan clubs you can join.
If a performer has a fan club ongoing you will be able to see on their profile the 'Join Fan Club' button just below the chat window.
Click on the link and you will be directed to a billing page.
On the page, you will be able to see their monthly rate, fill in the necessary details and you will be able to complete the subscription to their fan club.
After successfully joining you will have access to all their premium content.
You can send a private message by clicking the username in the user's list and then selecting 'send private message'.
To Cancel A Fan Club Membership
Click on my profile.
Click on the 'Memberships' tab and cancel.
You will receive a confirmation email along with the exact date your fan club subscription will end.
How Much Do Chaturbate Fan Clubs Pay?
Setting up a fan club will help you create a side income on top of what your live cam shows pay. Although it is still five cents per token, you get to choose your preferred rate for your Chaturbate fan club monthly subscription. The maximum amount in tokens that you can charge is 2500, which means a user would pay $250.99 per month. Be sure to set your rate wisely. Charging the maximum amount when you are just starting out may deter members from subscribing to your content.
Tips For Running A Successful Fan Club
Here are some key tips to running a successful fan club on Chaturbate or other adult networks.
Create A Stand-out Profile
To run a successful fan club your camming profile must stand out. You must give your audience a reason to become your fan. No matter how loyal you think people are, they want good value for their money. Create a great bio, invest in good equipment, broadcast yourself regularly, and interact with your audience as much as you can.
Keep An Content Upload Schedule To Stay Consitent
One important thing you should do is set an upload schedule and stick to it. It may not feel worth it to plan out your uploads and add new content when you only have 1 or 2 subscribers but stick with it. Besides, any potential new customers who are in two minds of subscribing might recognize the increasing volume of content on your feed, which could be the deciding factor for them to subscribe.
Promote Your Fan Club As Often As You Can
Equally important when you start running a fan club, is to promote it immediately and keep promoting it. The more exposure your fan club gets the more people to start joining.
One great way to do this is through social media. Twitter is great, as they allow adult content unlike many of the other social media sites. Make sure to keep your social accounts always updated and try to be consistent with your posts. You can also make use of various adult sites to promote your fan club.
Set Introductory Rates To Get More Interest
Introductory rates are a great way of getting new and loyal customers. This is by giving lesser rates for new sign-ups. For any existing customers that want to cancel their fan club membership, you can offer them attractive discounts to get them to stay with you. Introductory rates are a great way of getting extra customers in return for one.
If you are a new webcam model on Chaturbate, you might want to start with a lower monthly price to entice viewers to subscribe to your Fanclub and build up your following.
Increase Your Subscription Rate With Caution
Charging a high subscription rate might scare your potential fans and existing fan club members away. Start lower than your target price point and gradually increase it over time making it clear what date the rate will change.
Overall, the money will add up, however, you won't get thousands of fan club members overnight. But imagine charging a rate of $20 per person and you have 50-100 fan club members you are talking of $1000-$2000 a month. That sounds great right!
Remember, fix an amount convenient for your situation and for your members to pay. Along the line, if you want to increase make it a slight increase. You do not want your fans running over to new cam models offering cheaper rates.
Network Yourself And Work Hard To Succeed
Another great way to promote your fan club is to cross-promote with other cam models. Get in good with other models and promote each other's fan clubs. You can interact with other models via social media or the camming community. Be patient and put in the hard work and watch as your fans will continue to grow. Once you have built a reasonable number of fans you can independently promote yourself through your direct posts and content.
While you can earn good money through live and private shows, creating and running a successful fan club on Chaturbate or other networks that allow fanclubs, is a great way of boosting your monthly income. Get yours set up without delay!
---
Check out the below for more Tips To Increase Your Cam Model Income: