Are you ready to take your webcam modeling career to the next level? In this highly competitive industry, using a high-quality webcam that captivates your audience and keeps them hooked is essential. The Lovense Webcam, specifically designed for camming and live streaming, offers a range of innovative features that will truly make a difference. In this comprehensive review, we'll dive deep into every aspect of the Lovense Webcam and help you decide if it's the perfect fit for you.
Key Features of the Lovense Webcam
The new Webcam from Lovense stands out from the crowd with a plethora of impressive features catering to the unique needs of webcam models:
Crystal-clear 4K Ultra High Resolution that will leave your viewers mesmerized
AI Auto Tracking, making sure you're always the center of attention
Hand Gesture Control for effortlessly adjusting zoom without a remote
Razor-sharp Auto Focus to keep you looking flawless on screen
Noise Canceling technology to ensure your voice is heard loud and clear
Privacy Control for peace of mind during those unexpected breaks
Seamless setup experience with Lovense Stream Master and Cam Extension compatibility
Tip-activated features that integrate smoothly with Lovense OBS Toolset and Stream Master
What Does Lovense Say About their Revolutionary Webcam?
Designed specifically for cam models, the Lovense 4K Tip-activated Webcam can be personalized to respond to viewer tips. Additionally, it incorporates an AI algorithm and a three-axis gimbal, enabling the webcam to track and follow the model as they perform. We asked the Hong Kong-based sex tech company to sum up their innovative webcam.
"Tailored for cam models, the Lovense Webcam elevates your streaming experience to a professional level, with limitless tipping opportunities," stated Lovense Founder & CEO Dan Liu. "The Lovense Webcam not only simplifies communication with your audience but also introduces a novel, dynamic way for your fans to engage with your stream."
Moreover, the webcam boasts gesture control, enabling remote operation through distinct hand movements.
"Aiming to facilitate seamless communication with your audience in unrivaled clarity and offering captivating features, the Lovense Webcam is a game-changer," mentioned a company representative.
"By incorporating tip activation, AI tracking, and gesture control, your screen becomes more alluring and captivating for your viewers, distinguishing you from other models. This cutting-edge technology allows you to concentrate on your fans and adds a touch of excitement to your streaming possibilities."
Design and Build of the Lovense 4K AI Webcam
The Lovense Webcam boasts an elegant, compact design that will fit seamlessly into any streaming setup. Its lightweight build makes it easy to transport and mount, while the flexible 3-axis gimbal allows for swift angle adjustments. The built-in clip for computer screens and a ¼" mounting point for tripods provide versatile options for different setups. Plus, with support for both portrait and horizontal orientations, you can effortlessly switch between different shooting modes to keep things fresh.
Flexible 3-axis gimbal
Built-in clip for mounting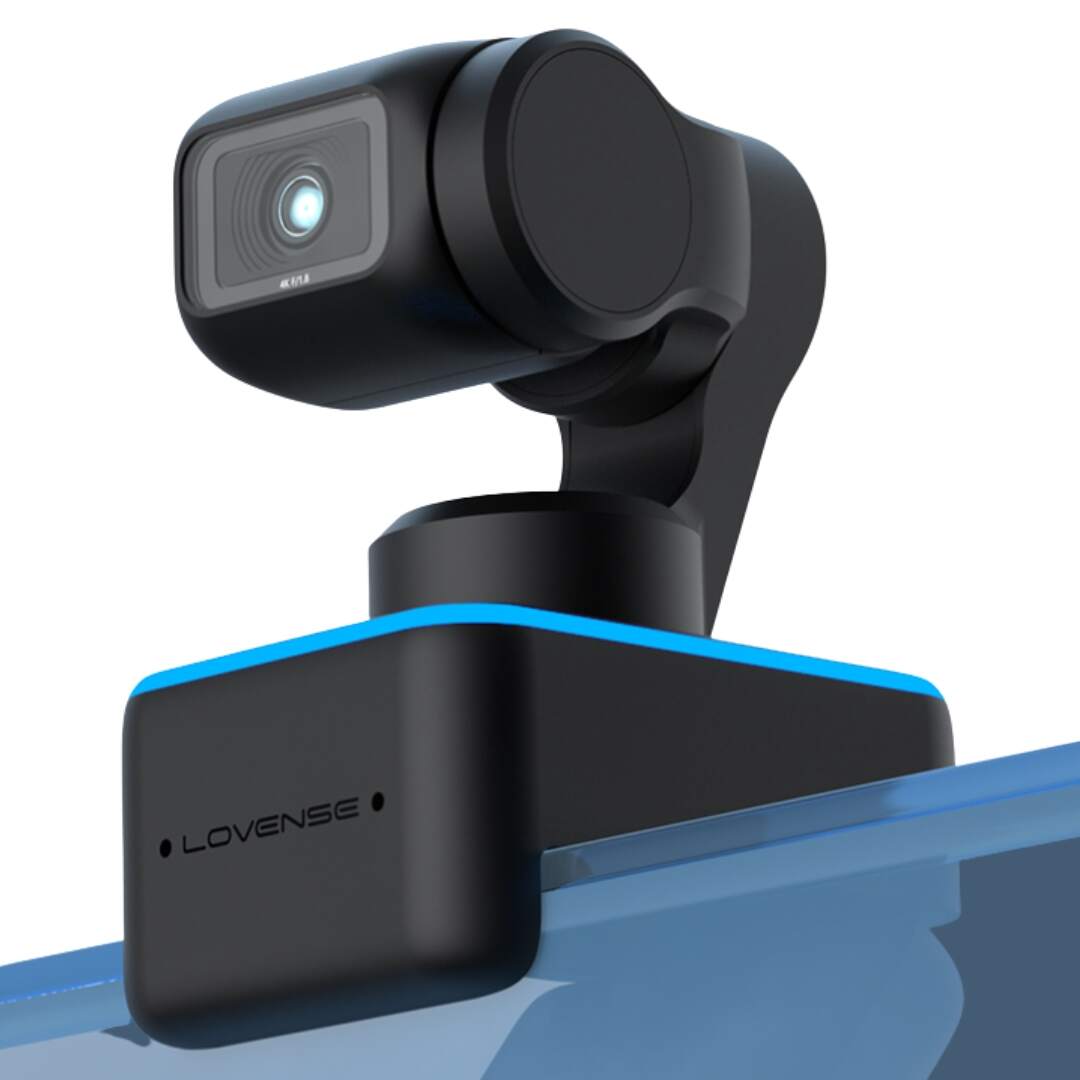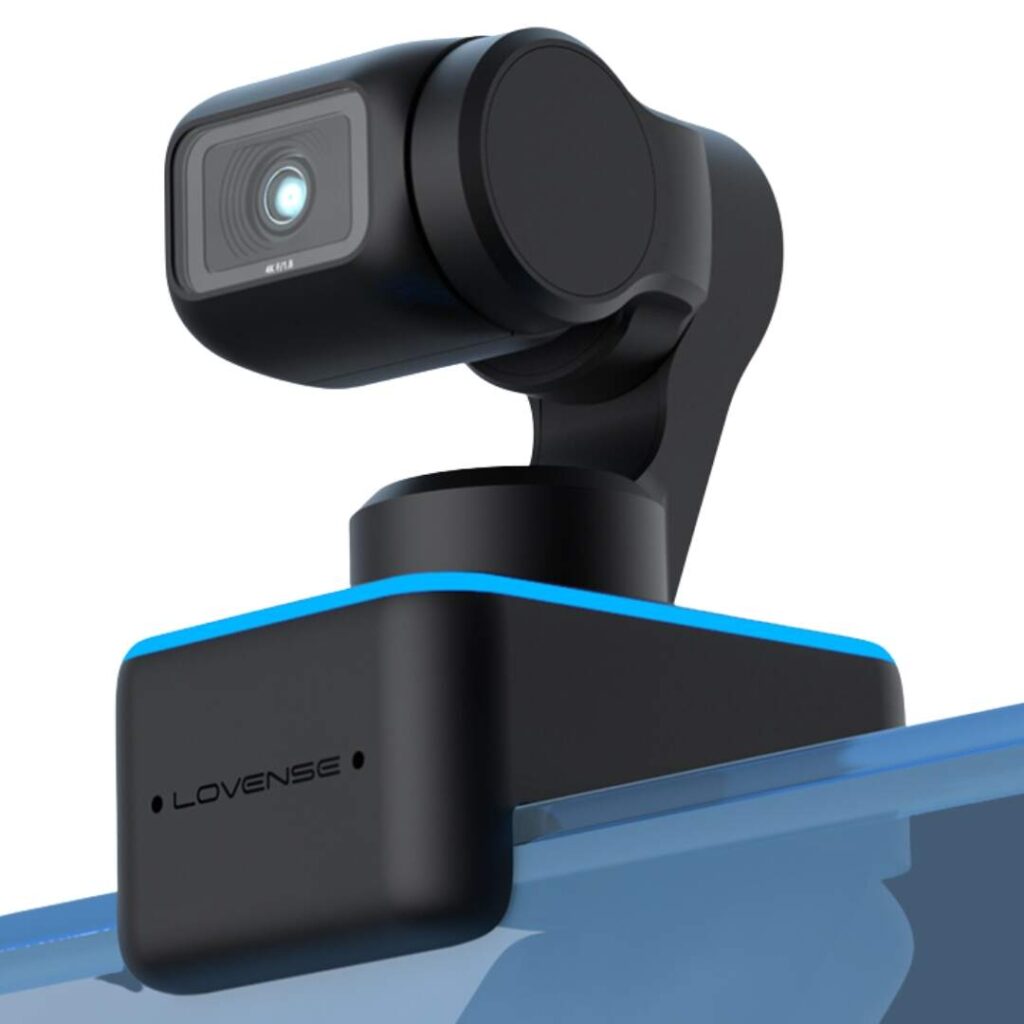 Performance in Various Lighting Conditions
The Lovense Webcam truly shines when it comes to handling different lighting situations. Its ½" sensor captures lifelike detail, even in low light. HDR technology expertly balances highlights and shadows, ensuring your image quality remains top-notch. The digital zoom feature (up to 4x) allows you to focus on the details without compromising on clarity.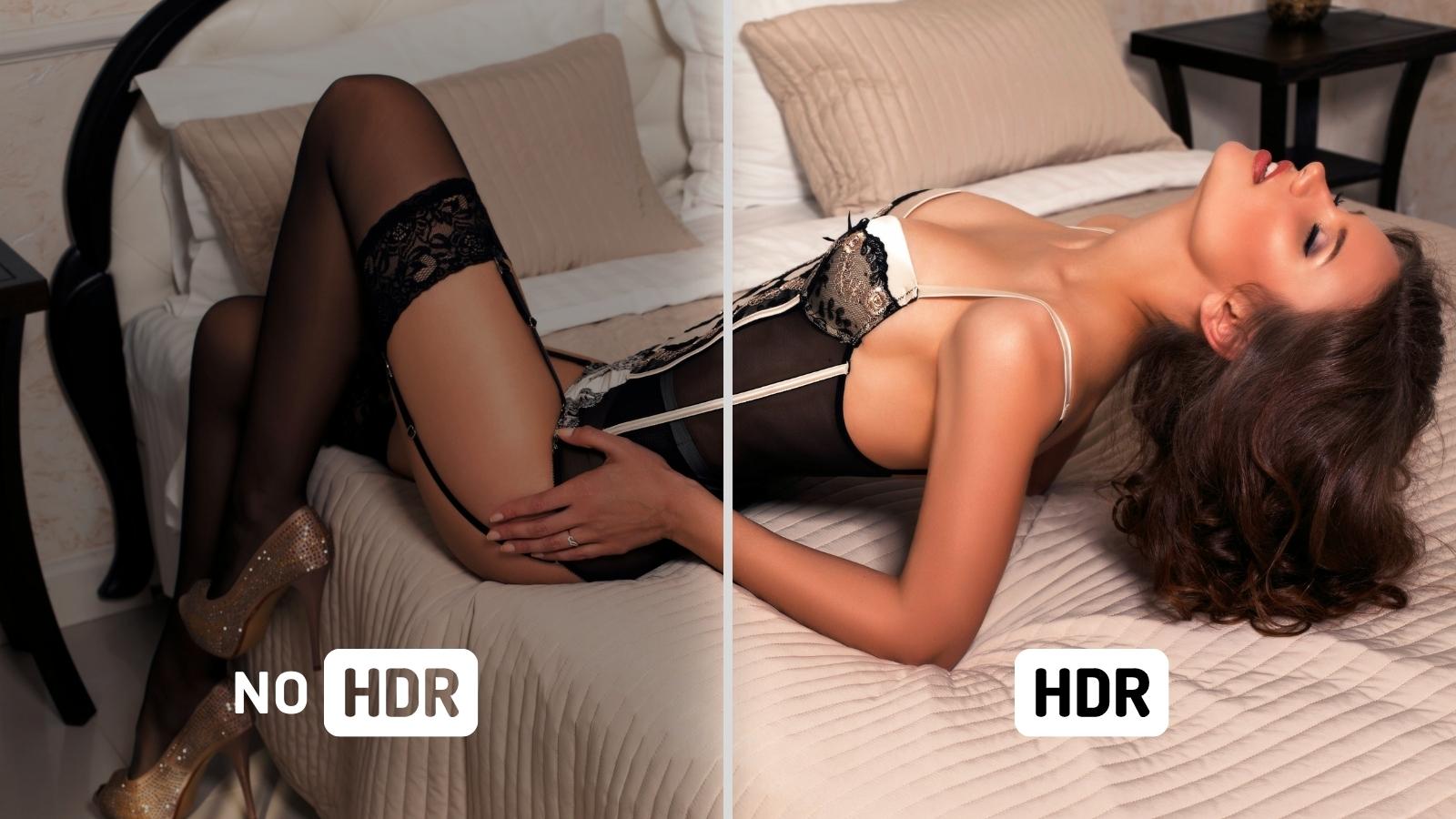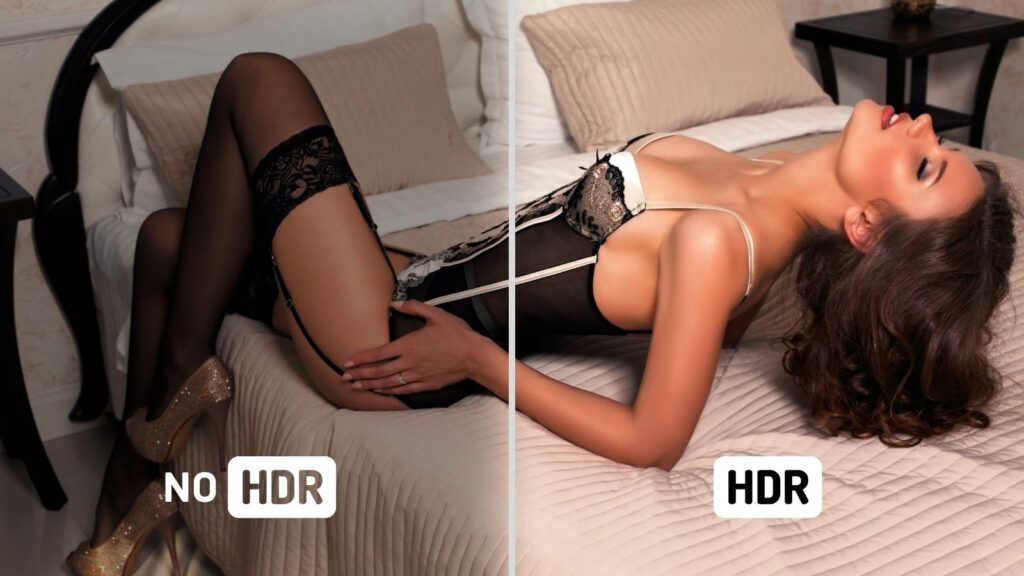 Compatibility and Integration with Streaming Platforms
The Lovense Webcam takes the headache out of setting up live streaming on adult-webcam platforms. Its seamless integration with Lovense Camming Software offers additional control and interactivity options, letting you and your viewers get the most out of every session.
Plus, with its compatibility across all the major webcam sites such as Chaturbate, MyFreeCams, and Streamate, as well as popular software like Zoom and Skype, the Lovense Webcam provides endless possibilities for customization and interaction with your audience.
Ease of Use and Setup of the 4K Tip-Activated Webcam
Setting up the Lovense Webcam is a walk in the park. Allowing you to focus on what truly matters: captivating your audience. With its minimal software requirements, the installation process is a breeze, letting you easily integrate the webcam into your streaming setup without any technical headaches.
If you plan to use the webcam just with a cam site, simply select the Lovense Webcam from the available devices.
For other software like OBS (Open Broadcaster Software), you may need to download additional supporting software before using the Lovense Webcam.
Check out all of the Lovense setup guides for the 4K AI webcam
Value for Money: Is the Lovense 4K AI Webcam a Worthy Investment?
Investing in a high-quality webcam like the Lovense 4K AI Webcam is essential for a successful webcam modeling career. While the Lovense Webcam may have a higher price tag compared to some competitors, the outstanding feature set and performance more than justify the cost.
With crystal-clear 4K Ultra High Resolution, AI Auto Tracking, and Razor-sharp Auto Focus, your viewers will be captivated by the lifelike detail and flawless image quality.
But here's the good news – for a limited time, the Lovense Webcam is available at a 50% presale discount, bringing the price down to $299.99 instead of $599.98. This offer is only available in certain countries and regions, so act fast to take advantage of this amazing deal.
At this price, it is a steal and a worthy investment for any serious webcam model!
What's In The Box?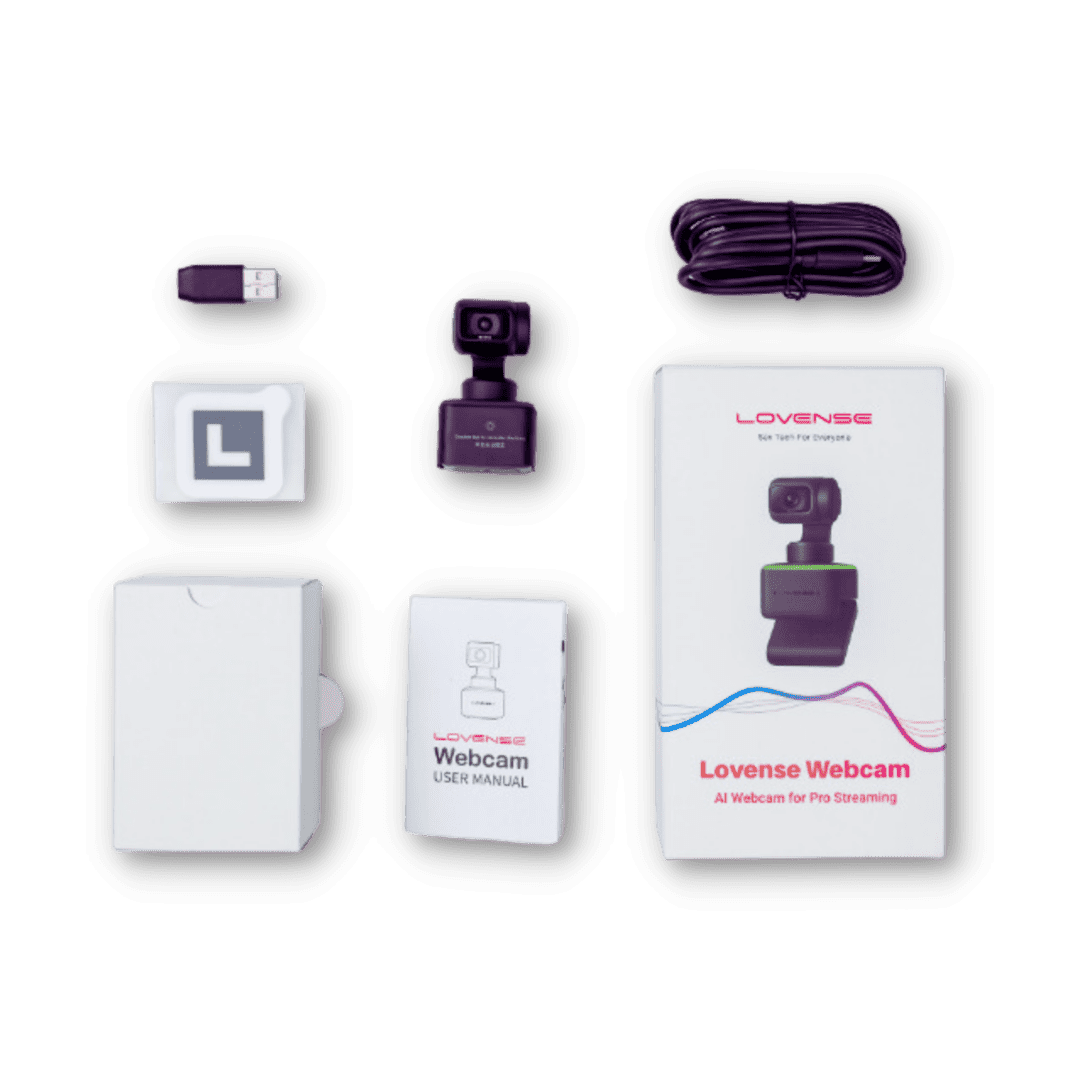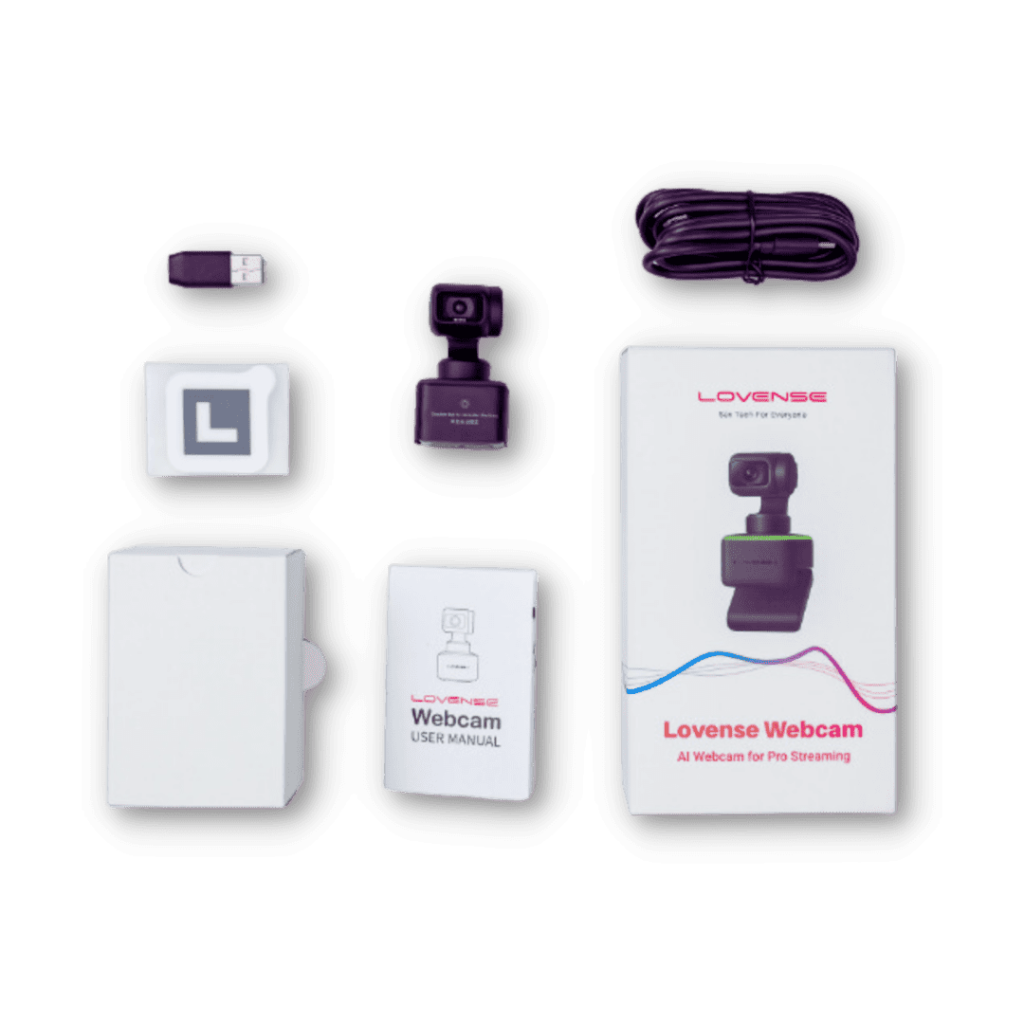 Lovense Webcam (Qty 1)
Recognition Marker (Qty 4)
USB-C Cable (Qty 1)
USB-C to USB-A Adapter (Qty 1)
User Manual (Qty 1)
Lovense Webcam AI 4K – Technical Specifications
Let's take a closer look at the technical specifications of the AI 4K Lovense Webcam to get a better understanding of its capabilities:
Sensor: 1/2″ CMOS sensor
Resolution: Up to 4K (3840 x 2160) at 30fps
Field of view: 84 degrees
Auto Focus: Yes
Digital zoom: Up to 4x
Interface: USB 3.0
Microphone: Dual noise-canceling microphones
Compatibility: Windows, macOS, Linux
Optimized for Lovense Interactive Toys
Another major advantage of the 4K Lovense Webcam is its compatibility with Lovense interactive toys. This integration allows you to offer your audience a more immersive and interactive experience, leading to higher engagement and increased revenue.
In-depth Review of Lovense Webcam's Key Features
To truly appreciate the webcams capabilities, let's dive into some of the key features in more detail:
AI Auto Tracking and Hand Gesture Control
The AI Auto Tracking feature ensures that you remain the center of attention by automatically following your movements. This eliminates the need for constant manual adjustments and keeps your hands free for other tasks. Additionally, the Hand Gesture Control feature allows you to zoom in and out by simply making a gesture, making your live streams more dynamic and engaging.
Privacy Control and Noise Canceling Microphones
When you need a break or some privacy, the Privacy Control feature comes in handy. With just one click, you can cover the camera lens, ensuring your privacy is maintained. The dual noise-canceling microphones ensure that your voice is clear and crisp, even in noisy environments. This allows your viewers to focus on you without any distractions.
Seamless Setup Experience and Tip-Activated Features
The Lovense AI 4K Webcam is designed to work seamlessly with popular streaming software like Lovense OBS Toolset and Stream Master. This integration enables tip-activated features, allowing your viewers to interact with you and your best Lovense toys, making your performances even more captivating.
User Testimonials and Real-World Performance
To give you an idea of how the webcam performs in real-world situations, we've gathered testimonials from satisfied users:
"I upgraded to the Lovense Webcam, and the difference in quality is incredible. My viewers love the clarity, and the AI Auto Tracking keeps me in the frame at all times." (Celine, United States)
"The Hand Gesture Control feature is a game-changer. It's so much easier to adjust the zoom without needing a remote or touching the camera." (Andreea, Europe)
"The seamless integration with my Lovense toys has helped me increase my earnings significantly. My viewers love the interactive features, and I love the ease of use." (Julieta, Colombia)
Conclusion: A Game-Changer for Webcam Models
The Lovense AI Webcam is undoubtedly a powerful tool for any webcam model looking to elevate their live shows. With its cutting-edge features, sleek design, and seamless integration with streaming platforms, it's clear why this webcam is a top choice. We highly recommend this Webcam for those serious about their webcam modeling careers.
Ready to transform your live streaming experience? Click the links below to purchase yours and start captivating your audience like never before.
Purchase Webcam Only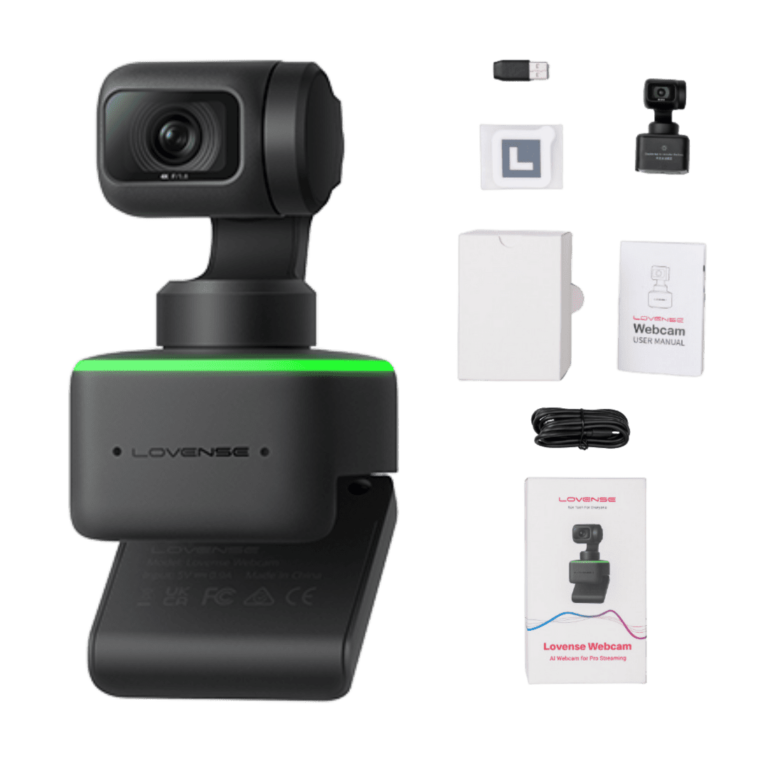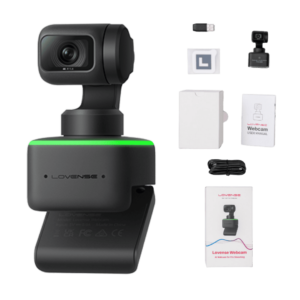 Purchase Webcam & Lush 3